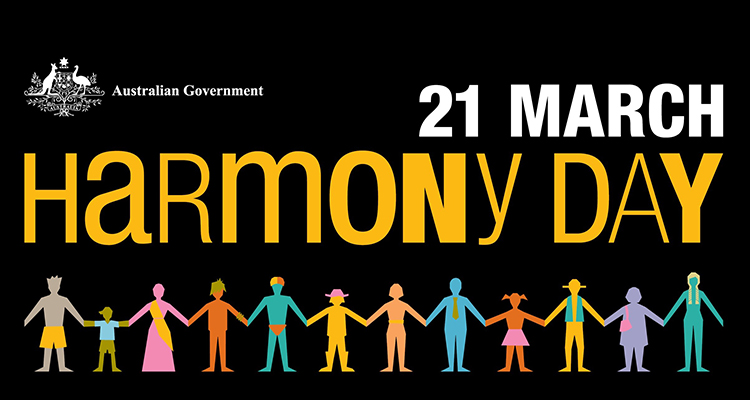 Harmony Day, on 21 March, is a celebration of Australia's cultural diversity and a day of cultural respect for everyone who calls Australia home.  The message of Harmony Day is 'everyone belongs'. Harmony Day is an opportunity for us to reflect on how we can each participate in our communities, demonstrate respect for cultural, racial and religious diversity, and foster a sense of belonging for everyone. 
In the 2016 Australian Census, we learned nearly half of us were born overseas or are first generation Australians, that we come from over 200 countries, and we speak over 300 languages either at home or from birth. UNSW staff are also diverse -  approximately 50 per cent of us were born overseas, we come from around 140 countries and 42% of us speak a language other than English either at home or from birth.
UNSW's Cultural Diversity Champion, Professor Vanessa Lemm, appointed in 2016, left UNSW late last year to take up a new role at Flinders University.  Following Vanessa's departure, an active member of her Cultural Diversity Advisory Board, Janine MacDonald - Director, Public Affairs at UNSW Business School - has been appointed as the Acting Cultural Diversity Champion until December 2018. Later this year expressions of interest will open for the next round of Diversity Champions whose term will run for two years. Janine will leverage her experience in public policy, advocacy, and as a former media adviser to the Human Rights Commission to help raise awareness about UNSW's cultural diversity initiatives.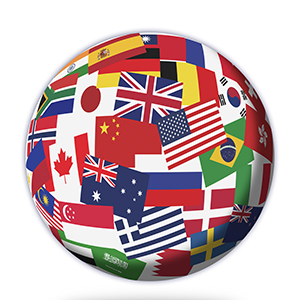 Janine says, "I am delighted to have this opportunity to advocate for greater cultural equity, diversity and inclusion at UNSW.  My ambition is to foster deeper cross-cultural understanding and awareness. And for UNSW to be a place that is fair and free from bias, and where our 'sense of place' here at UNSW reflects this.  I encourage staff and students to take advantage of days such as Harmony Day 2018 to learn a little more about the cultural backgrounds of our fellow students and staff."
The Cultural Diversity Advisory Board's 2018 agenda will focus on organisational culture at UNSW.  It will explore intercultural-awareness training options, host events, invite guest speakers, and run awareness campaigns.  The Board also plans to grow its membership and reach by working more closely with Faculty and Divisional Equity Diversity and Inclusion Committees.
Ways we can celebrate Harmony Day:
S

haring stories about our cultural background with

A Taste of Harmony

gathering.

 This is where everyone meets for a meal, and contributes

a dish that represents either our cultural background, a place we would like to visit or visited recently, or a country that we feel represents cultural diversity.  While partaking in the feast, everyone then shares the reasons why they brought their chosen dish.  Gatherings can be informal and easy to organise - someone just needs to nominate a date, time and place for people to gather.  Perhaps your next team meeting can provide this opportunity? 
Decorating common areas with flags and wearing orange on Harmony Day is another way we can mark the occasion.  Orange signifies social communication and meaningful conversations, and on Harmony Day, acts as a symbol of celebration and respect for everyone who calls Australia home.
Go and see In Your Dreams, an art exhibition presented by UNSW Galleries at Paddington, in partnership with the Australian Centre for Photography (ACP), and in association with Sydney Festival, UNSW Centre for Ideas and UNSW's Grand Challenge on the issue of inequality. In this exhibition, 14 international artists explore the impact of inequality on individuals and communities from diverse corners of the globe.  The exhibition includes photographic and film-based works by artists from Australia, Bangladesh, China, France, Greece, Jordan, Mexico, Nigeria, Papua New Guinea, South Africa and the US.  If you are interested in attending the exhibition on Harmony Day, please email Workplace Diversity so we can assess if additional transport services are required between UNSW's Paddington and Kensington campuses.   

(Otherwise already existing transport options include

public transport and UNSW's Paddington shuttle bus

).

UNSW's Workplace Diversity team and the Student Representative Council's Ethno-Cultural Officer, with the support of UNSW's Cultural Diversity Champion, are organising a mini international film festival.  More details coming soon.
UNSW staff statistics are based on responses from continuing, fixed-term and casual employees, as at 1 December 2017, to UNSW's Personal Statistical Profile.  See  myUNSW  > My Staff Profile > Staff Profile > Personal Statistical Profile.  Staff participation is voluntary, hence calculations are based only on the people who have responded.
Comments