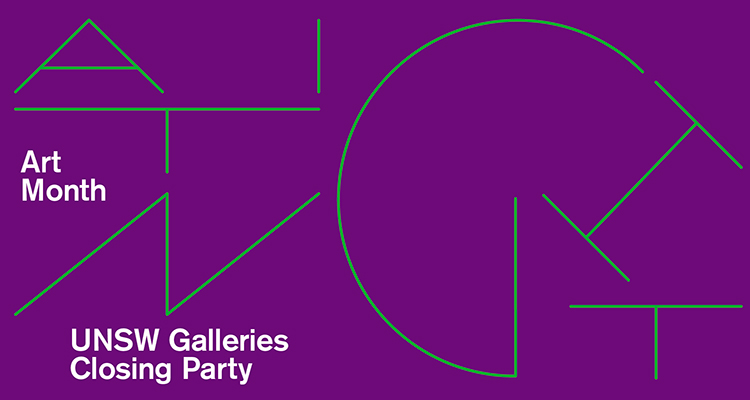 This Saturday, UNSW Art & Design's Paddington campus will come alive with an eclectic mix of contemporary music and performance as part of the closing night party for Art Month Sydney 2018.
The party will celebrate emerging and experimental practices at the forefront of contemporary culture. Guests will be able to experience six exhibitions, a program of live performances and video, DJs, local foods and drinks. Art & Design is co-hosting the event, which is curated by Campbelltown Arts Centre's Contemporary Performance Curator, Jessica Olivieri.
"Art Month Sydney is a massive city-wide celebration and we're honoured to help showcase local contemporary art and artists by co-hosting the closing party," says Professor Ross Harley, Dean of UNSW Art & Design. 
"Guests can expect a huge night that will excite all the senses! From thought-provoking performances to vibrant live music, food, refreshments and great company – it's definitely a party you don't want to miss," says Ross.  
The evening's line-up includes infectious DJ sets by Rainbow Chan and The Sex Havers; live projections by Sydney-based multidisciplinary artist James Nguyen in collaboration with Aunty Nguyen Thi Kim Nhung; provocative performance artist Ponnaya Devi; and live performances by Amrita Hepi, Marcus Whale and Athena Thebus. The night will end with a bang with a unique live drumming performance piece from Tina Havelock Stevens and Jo Lloyd. 
Event Details
Art Month 2018 Finissage Party
Saturday 24 March, 6-10pm
UNSW Art & Design
Free event – RSVP essential
Comments