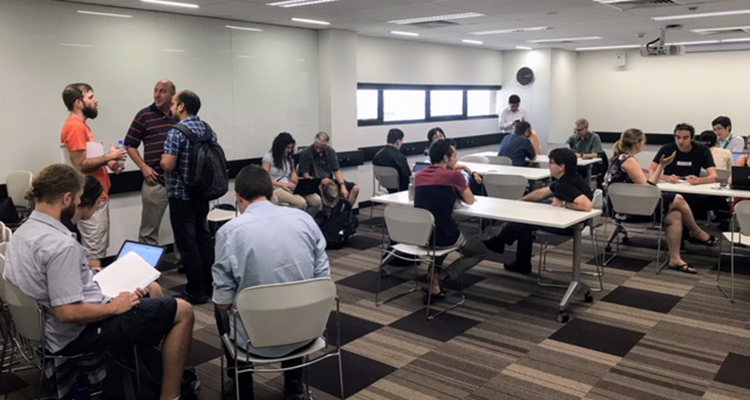 What is Hacky Hour?
Hacky Hour is a relaxed, informal monthly meet-up where researchers (staff or students) from all disciplines congregate and work on their research problems related to code, data or digital tools in a friendly environment.
Alongside your peers, there will be knowledgeable folk from IT, UNSW Library and Research Technology Services to help you with your questions.
Why go to Hacky Hour?
You want someone to show you the basics in Excel, Python, R or some other code

You want to know the best way to visualise your data (e.g. map spatial data)

You need some help to share, store or manage that large (or small), highly sensitive (or not) dataset from a colleague (somewhere in this universe) and want to know the best way to do it

You just want to hang out with likeminded people, share your knowledge and help someone else
I'm interested. How do I get involved?
Just show up! If you have a laptop or tablet, you might want to bring it along.
Next Hacky Hour: Thursday 29th March (Last Thursday of every month)
Time: 3 - 4 pm
Location: UNSW Library Room 208 (level 2)
If you have any specific questions, just drop us a message beforehand and we'll try to arrange some help for you on the day. We're also happy to run specific sessions for your faculty, school or centre.
Looking forward to seeing you there!
Contact: researchtechnologyservices@unsw.edu.au
More info: https://research.unsw.edu.au/hacky-hour
Comments