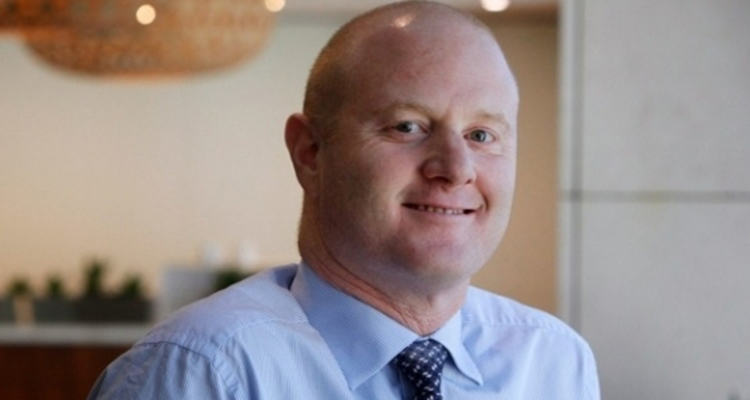 UNSW Sydney has appointed one of Australia's top business leaders, Ian Narev, as Chairman of the Education Advisory Board for the University's Gonski Institute for Education (GIE).
Mr Narev retires from his position as Managing Director and Chief Executive Officer of the Commonwealth Bank of Australia (CBA) in April, after leading the bank for more than six years. Before joining CBA in 2007, he was a partner at McKinsey & Company, having joined in 1998.
Among his non-profit interests, he is a founder and the Chairman of the New Zealand-based Springboard Trust, which works with primary school principals to help improve school effectiveness. He is also a member of the board of non-selective Anglican school for girls, SCEGGS Darlinghurst, and he is Chairman of the Sydney Theatre Company.
The GIE is an interdisciplinary institute focusing on educational access and excellence. Its director is former NSW Minister for Education and now Professor of Practice at UNSW, Adrian Piccoli. World-renowned Finnish educator Dr Pasi Sahlberg has also joined the Institute as a Professor of Education. The advisory board is made up of members of UNSW's management board and its Faculty of Arts & Social Sciences, as well as education experts from NSW's private and public school sectors.
NSW State Librarian and former headmaster of Sydney Grammar School Dr John Vallance has been appointed Deputy Chair of the advisory board. The board also includes Head Teacher in Mathematics at Cherrybrook Technology High School Eddie Woo, who has won global accolades for demystifying maths through his YouTube video tutorials. He was named Australia's Local Hero for 2018 and a top 10 finalist in the 2018 Global Teacher Prize.
Dr Leslie Loble, Deputy Secretary External Affairs and Regulation at the NSW Department of Education, also joins the advisory board. Dr Loble shapes NSW education policy and leads negotiations with the Commonwealth about education policy and funding. Before joining the Department, she was appointed by former US President Bill Clinton to several key roles in his administration, including Chief of Staff to then Labor Secretary Robert Reich.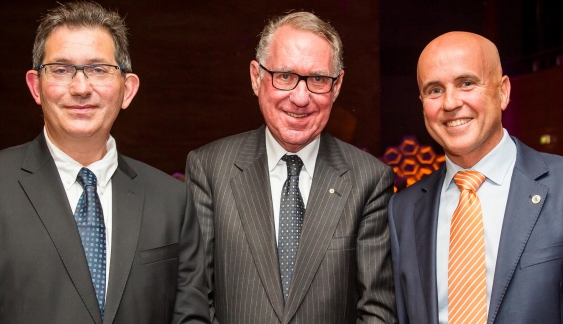 Other external members include Chris Shaw, Principal of Hillvue Public School in Tamworth; Iris Nastasi, former Principal of Clancy Catholic College in Sydney and board member of the NSW Education Standards Authority; and John Bush, the General Manager, Education for charitable education group, the Paul Ramsay Foundation.
A full list of GIE Advisory Board members follows:
External members
Chair:

Mr Ian Narev, Managing Director and Chief Executive Officer, CBA

Deputy Chair:

Dr John Vallance, State Librarian, State Library of NSW

Mr Chris Shaw, Principal, Hillvue Public School (Tamworth), NSW Department of Education

Mr Eddie Woo, Head Teacher in Mathematics, Cherrybrook Technology High School, NSW Department of Education

Mr John Bush, General Manager, Education, Paul Ramsay Foundation

Ms Leslie Loble, Deputy Secretary External Affairs and Regulation, NSW Department of Education

Ms Iris Nastasi, Sydney Catholic Schools
Internal members
Professor Eileen Baldry, Deputy Vice-Chancellor Inclusion & Diversity, UNSW Sydney

Professor Merlin Crossley, Deputy Vice-Chancellor Academic, UNSW Sydney

Professor Susan Dodds, Dean, Faculty of Arts & Social Sciences, UNSW Sydney

Professor Chris Davison, Head of School, School of Education, UNSW Sydney

Professor Megan Davis, Pro Vice-Chancellor Indigenous, UNSW Sydney

Professor Kristy Muir, Professor of Social Policy, Chief Executive Officer, Centre for Social Impact, UNSW Sydney
Comments