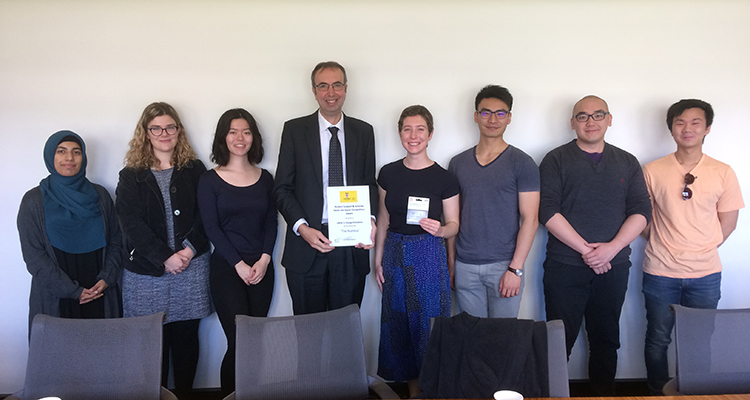 In order to get input from students, a naming competition was held and over 90 suggestions were submitted. Following a selection process, The Nucleus: Student Hub was chosen.
The Nucleus: Student Hub will be the place where students can access the support needed to guide them on their educational journey.
The winning name was a group submission from the UNSW 3+ Student Change Ambassadors and the students were recently presented with a certificate and a gift card by Professor Merlin Crossley, DVC Academic who thanked them for their interest and the idea for the name.
"The scientist in me was immediately attracted to the word nucleus, of course, but then the more I thought about it, the more it just made sense" said Professor Crossley. "The nucleus is the coordination centre of our cells. It is a repository of knowledge that supports the cell in its activities - this is exactly what the new student hub is for our students. The name The Nucleus reminds us that students are at the centre of what we do."
Another student entry from Bingjie Liu received a special mention for her suggestion of Dorothy, after the talented poet Dorothy Auchterlonie. Bingjie received a gift card with her submission acknowledged as the most thoughtful entry in the competition. 
Comments