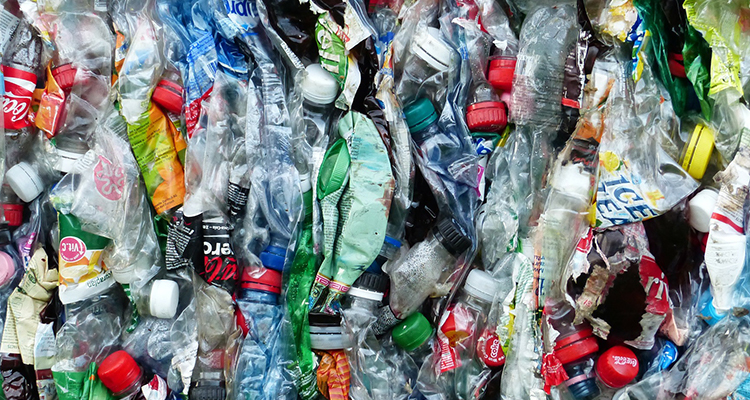 PLuS Alliance Hackathon to tackle the 'take-make-dispose' production model at the core of the global waste crisis.
As populations increase globally, higher demands for production and consumption create greater financial, social and environmental costs. So how can we start to think about waste not as trash but as a resource?
Students from UNSW Sydney and Arizona State University (ASU) are invited to take part in the PLuS Alliance Circular Economy ResourCE Hack, where they will challenge the 'take-make-dispose' linear model of production that is contributing to today's global waste crisis.
In this 36-hour hackathon, taking place from 19 to 21 October, teams in both Sydney and Tempe, Arizona will compete on-campus to create new solutions focused on eliminating, reducing, recycling and reusing products or services.
Student innovators will be mentored by experts, learn new techniques, collaborate with peers and, finally, pitch their ideas to a panel of judges. Professor Veena Sahajwalla, Director of the Centre for Sustainable Materials Research and Technology, and Professor Richard Holden, the academic co-lead of the UNSW Grand Challenge on Inequality, will serve as judges for the UNSW teams. Professor Sahajwalla was awarded the 2017 PLuS Alliance Prize for her revolutionary recycling research and Professor Holden is a PLuS Alliance Fellow.
Undergraduate and postgraduate students from every discipline are welcome, from Arts & Social Sciences to Design, Sustainability, Business, Law or Engineering. For those students slightly wary of the word 'hackathon,' there is no need for programming skills or any pre-requisite knowledge. Techniques and methods for producing a business model will be taught on the day!
There will be a prize for the winning teams at both ASU and UNSW Sydney and a $2000 grand prize for the overall PLuS Alliance winner across the two partner institutions. 
The Circular Economy ResourCE Hack is sponsored by the PLuS Alliance and powered by UNSW Founders and the RISN Incubator at ASU. The PLuS Alliance is an international partnership between three leading universities that aims to create a more sustainable global future through collaborative research and education initiatives.
Students interested in taking part in the Circular Economy ResourCE Hack can register to attend here.
Comments