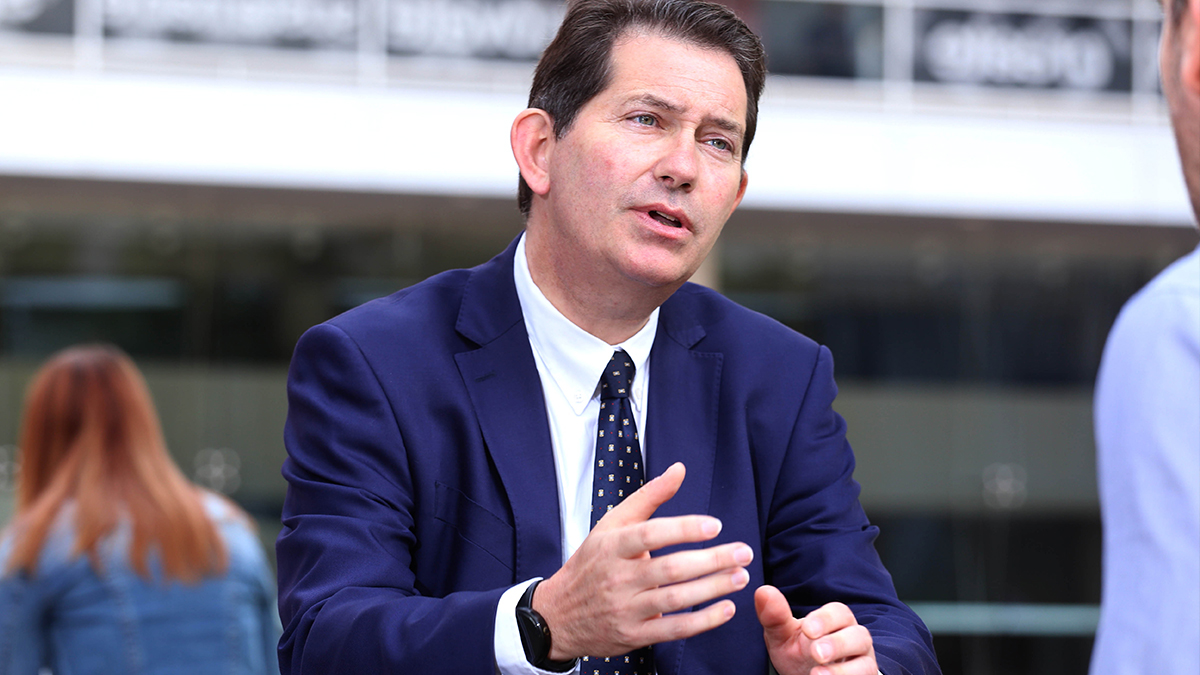 Dear colleagues
I start with the sad news of the death of Emeritus Professor Hal Wootten, the inaugural Dean of UNSW Law. I wrote a message to staff and alumni last week and there have been generous obituaries for a wonderful man who contributed enormously to UNSW and Australia. When feasible, UNSW will hold a memorial event to celebrate Hal's life and achievements.
UNSW support for students and staff
This edition of Inside UNSW is focused on steps that we are taking to help everyone in our community cope with the extended lockdown. The NSW Government stay-at-home order for Greater Sydney is in place until at least 28 August. For the UNSW community, this means staff must continue to work from home, with few exceptions; and students must continue to learn and study remotely.
This will be very difficult for many in our community. Loneliness, financial pressures, anxiety about health issues, coping with remote teaching and learning and managing home schooling of children alongside home working are just some of the unprecedented challenges.
The UNSW leadership team has explored ways in which we can support our community through this difficult time. We have a range of supports for students and staff and this edition of Inside UNSW is focused on ensuring that you know about the assistance available and how to access it.
The following are links to a range of support and information:
These are just some of the many ways we are supporting each other and our students. We would welcome your thoughts on how we can help further. Please email suggestions to chro@unsw.edu.au.
Public debate about the pandemic
During a global crisis of this type there are, not surprisingly, a wide range of views about the evidence base and how best to respond to the pandemic. Open and robust discussion and debate about issues and evidence are a crucial part of the response to a crisis as challenging as that posed by COVID-19.  We are fortunate at UNSW to have numerous experts in disciplines that have an important contribution to make in advising government, and through the media.
Over the last few weeks, I have been disappointed to receive letters from individuals urging me to restrain UNSW academics from expressing opinions with which they disagree. As you would expect, I have responded by emphasising that UNSW has an unequivocal commitment to freedom of speech and academic freedom. Our long-standing position is that freedom of speech at UNSW is no different to freedom of speech anywhere in Australia. The only constraints we place on free speech are those that apply in Australia under the law.
It follows that our staff and students have freedom to express their views within the law regardless of whether others agree or disagree, even if some are offended by or dislike their views. It is critical at a time of crisis that our academics are able to engage in robust debate, however controversial. I am proud of the role that UNSW academics have played in public debate on issues relating to the pandemic. They have expressed a range of views, sometimes conflicting, which have made an important contribution to the type of public debate that is core to academic freedom, to freedom of speech and to our democracy.
Thank you
Throughout the 18 months of the pandemic, I have been inspired by the many ways in which our students and staff have supported each other and served the broader community. Whether through special consideration for students, preparing and providing food for others, assisting those who are home-schooling while working or studying, continuing high quality work under unique pressures, sharing expert advice with media and policymakers, through generous philanthropy, thoughtful support for friends and colleagues, or in numerous other ways. Flexibility, compassion, resilience and professionalism have been defining characteristics of the UNSW pandemic response.
I will long remember the humanity that our university community has demonstrated in these years.
Best wishes, stay well

Ian
Comments