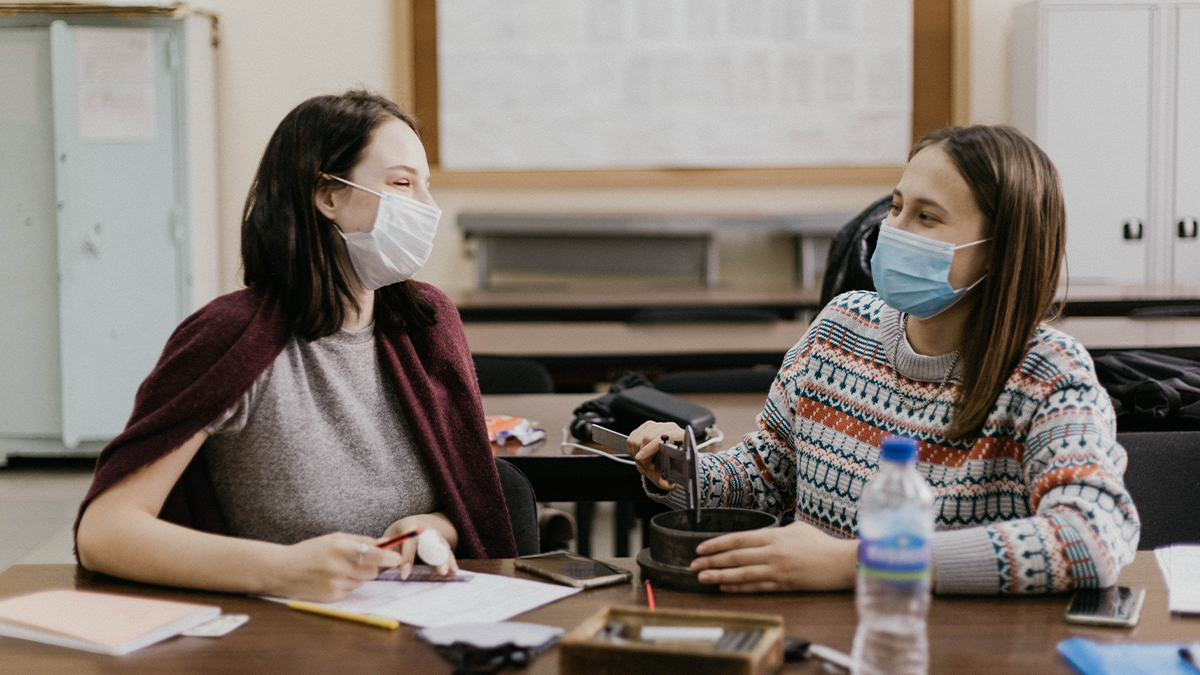 Year 12 students are among those most in need of support during the current lockdown, with significant disruptions to their Higher School Certificate (HSC) preparation.  
UNSW's Gateway program online 
The UNSW Gateway program offers educational outreach support for high school students from low socioeconomic status (SES) backgrounds who attend one of our 400 identified educationally disadvantaged Gateway partner schools in NSW.   
The most recent UNSW Gateway Winter Program was successfully delivered to Year 12 students from Gateway schools across the state.  
The program supports students by: 
Providing academic support – for example, students participated in HSC subject masterclasses, and sat and received personalised feedback on practice HSC papers  
Providing UNSW Faculty and student insights, and  
Providing access to our Gateway Early Conditional Offer to UNSW in 2022 which provides a pathway for students to UNSW from Gateway schools or who are eligible for the UAC Education Access Scheme with significantly adjusted ATAR requirements.  
Following this year's program, 100 select students have been identified for 10 hours of one-to-one online tutoring – funded by UNSW and delivered by Cluey Learning – in English, Maths or Chemistry. We are currently looking to increase the number of tutoring packages available to support up to an additional 50 students who engage with our program via our partnerships with The Smith Family and Public Education Foundation. 
For Year 11 students, the UNSW Gateway Spring Program will be held from 6 to 23 September. Also delivered completely online, the program is committed to engaging students who live in Greater Western Sydney and regional and remote areas of NSW that are facing further disruptions to schooling due to the evolving COVID-19 situation.  
For Year 11 students attending Gateway schools, the Program will explore UNSW faculties and degrees, introduce the Gateway Admission Pathway, prepare students for Year 12 study, and let them hear from current university students about their transition to university. More information on the program can be found here.  
There also is also the UNSW Preparation Program that assists students who have faced challenges in Year 11 and 12 to develop their academic skills, as part of a pathway to a degree place. 
Virtual Open Day planned 
Open Day will be held from 11am to 3pm on Saturday 4 September, and the event will be delivered online. 
While we would love to show off our campus to prospective students in person, the current public health restrictions have necessitated the shift to online delivery of the event.  
Students will be able to plan an exciting and dynamic day of interaction with all aspects of the University. Staff will be on hand to ensure that all their questions are answered prior to students submitting their on-time preferences at the end of September.  
Colleagues from across the University have volunteered to be part of the day and pre-production is already well underway, with over 60 mini lectures currently being filmed and edited.  
On Open Day, students will be able to explore courses and programs of interest to them, and can talk one-on-one online with a huge range of academic and professional colleagues from across UNSW.  
Special consideration 
UNSW Sydney has a number of entry schemes that offer alternate paths to university places outside of the ATAR. Of note, some of our faculties offer places based on alternative entry paths that look at the student's demonstrated passion for a particular field of endeavour with reduced ATAR requirements. Further information on these Faculty Entry Schemes can be found here.  
Support for Nura Gili students 
Although Nura Gili's offices on campus are currently closed, the Student Success Team is available for appointments to enhance the student experience and equip all Aboriginal and Torres Strait Islander students at UNSW with the skills they need to thrive.  
Nura Gili's Indigenous Tuition Program provides supplementary, tailored one-on-one or small group academic assistance to enhance Aboriginal and Torres Strait Islander student success in their chosen field of study. All Aboriginal and Torres Strait Islander students enrolled at UNSW are eligible to apply for a tutor under the ITP program. Applications are open two weeks prior to the commencement of each term. For more details visit UNSW's Indigenous website. 
The Indigenous Student Moodle includes a student noticeboard, import important academic dates, workshop materials and study support documents. Contact Nura Gili for the enrolment key. 
Nura Gili is also planning to recommence Weekly Yarning Circles for Indigenous students, which were hosted by Nura Gili and the Pro Vice-Chancellor Indigenous (PVCI) during last year's lockdown. 
Comments