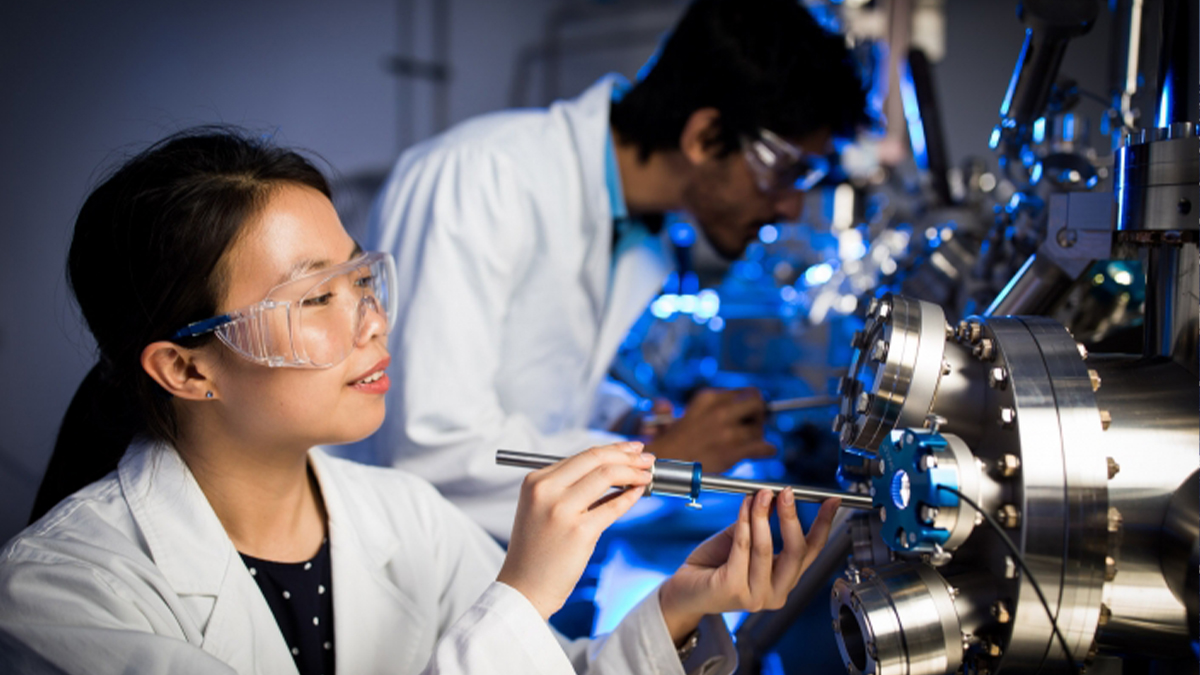 UNSW's research community continues to thrive during lockdown. 
As hard as the return to remote work is for many in our research community, the way staff have responded to the pandemic with creativity and professionalism is impressive. It can be an opportunity to focus on necessary tasks such as writing papers, grants and ethics applications, expanding skills through training and workshops, updating your UNSW researcher profile, creating a Google Scholar or Wiki page, and/or exploring new funding opportunities.  
Divisional support 
The Division of Research & Enterprise maintains a dedicated COVID-19 webpage with up-to-date FAQs and information on remote operations, support services and COVID-19 research expertise. If there are ways in which we can help, please get in touch or email dvcre@unsw.edu.au.  
Graduate Research School  
The Graduate Research School (GRS) helps candidates and supervisors address the challenges of project disruption and remote supervision. While the office is closed, candidates can book a virtual appointment to discuss their queries with a GRS Service Officer. The HDR Completion Scholarship is in place and provides financial support to those nearing the end of their candidature. Program leave and part-time enrolment options are available to candidates unable to carry out their research or devote time to writing. Assistance with offshore commencement and exemption permits for HDR candidates offshore to enter or re-enter Australia is also available. More information on these and a range of other COVID-19 resources are on the HDR Hub. 
The GRS hosts regular wellbeing workshops for HDR candidates, in collaboration with UNSW Psychology and Wellness, and UNSW Student Support. Details of upcoming workshops are on this page. 
Research training 
Workshops have pivoted online. Details and registration can be found here or contact the RT Team to discuss training and workshop opportunities. 
Research Strategy Office  
Strategic review and advice remain available across all major schemes. Staff are encouraged to seek peer review and support from colleagues in the first instance, to maximise the chance of success. 
Research contracts and grants  
Provision of comprehensive research funding services continues under virtual working arrangements. If current restrictions impact your ability to deliver on research projects or develop applications, please contact rgc@unsw.edu.au for advice and support. This is also a good time to reach out to partners about the potential impact on delivery milestones or similar delays.  
Knowledge Exchange  
All services continue remotely for business development, Unisearch (consulting/expert opinion) and Torch. Knowledge Exchange (KE) training programs (see below) are fully subscribed for Term 3; however, if there is interest from faculties and/or schools in additional sessions, we will happily explore options. If this is of interest, please contact the Director of Knowledge Exchange, Warwick Dawson. 
Project Management for Researchers is a 16-hour program delivered online as eight two-hour facilitated sessions over four weeks with a maximum cohort of 15. Cost for the external facilitator is around $360 per participant with KE covering 50% of the cost.  

Relationship Networking Program is a 12-hour program delivered online as four three-hour facilitated sessions, each three weeks apart with self-paced online learning between sessions. The maximum cohort is 16. The cost is $875 per participant with KE covering 50% of the cost. 
Research Ethics & Compliance 
Research Ethics & Compliance (RECS) continues to review applications via its regular meetings, albeit virtually, and works with relevant bodies to fast-track proposals relating to COVID-19. Researchers should otherwise endeavour to delay recruitment, research or data collection that involves person to person contact, or transition activities online, making use of platforms such as REDCap and Qualtrics. New human or animal COVID-19 research can be reviewed via an extraordinary meeting process: please contact the relevant team at humanethics@unsw.edu.au or animalethics@unsw.edu.au to request review. Facility inspections have ceased until further notice.  
Research facilities and infrastructure 
Central facilities remain operational, but only to support essential research and maintenance. The Animal Services team and RECS continue providing high-quality animal care. Specific advice is being sent directly to researchers holding animals in centrally managed facilities and enquiries can be made to Director of Animal Services, Malcolm France, and Director of Animal Care, Josephine Joya. 
ResTech activities, including high performance computing and Hacky Hour, have moved online and are accessible both locally and internationally. Stats Central continues to offer its full program of training courses, research consultations and grants support. Mark Wainwright Analytical Centre experimental facilities offer online consultations and inductions, including virtual tours for new users. In particular, they are now focused on supporting data post-processing and analysis. Where resources (such as specialist software licences) are limited, individual facilities can work with Schools to prioritise HDRs and project students preparing to submit theses. For enquiries relating to Research Imaging NSW (3T MRI Facility), please contact Claudia Hillenbrand. 
Entrepreneurship 
The UNSW Founders Program events and activities are being delivered online. While the Michael Crouch Innovation Centre is currently closed, all staff are working and available for virtual consultation.  
Access to campus 
Given the highly contagious nature of the Delta variant, it's important that you do not come to campus unless approved to do so. The only people allowed on campus are workers who perform a service deemed critical by the University and which cannot be undertaken remotely. Approval is managed by your Faculty, not the Division of Research & Enterprise, so if you have questions or concerns regarding access for your research, please discuss them with your manager.  
Comments