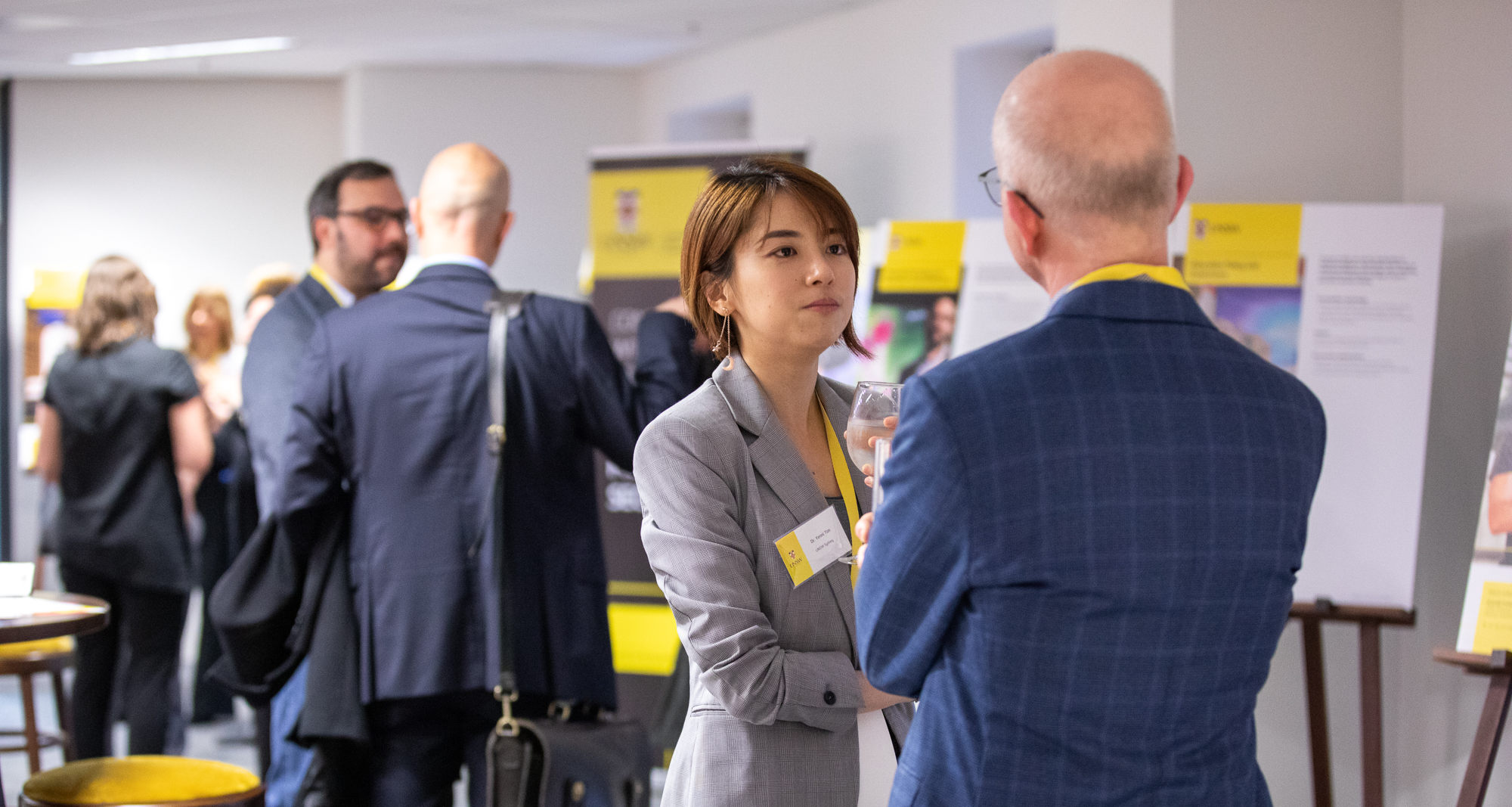 UNSW experts and partners from industry, government and community will come together at Knowledge Exchange's next showcase event 'Bioengineering for a Healthy Future' on Tuesday 24 September.
The event is a chance for collaborators in Bioengineering to forge external partnerships and enhance the influence of their research.
"Our expertise in biomedical engineering research has a critical role to play in finding new solutions to biological, medical and healthcare problems and by connecting with our external partners with the purpose of knowledge exchange we work towards improving the treatment and quality of life for Australians with life-threatening or debilitating diseases and conditions," said Professor Brian Boyle Deputy Vice-Chancellor, Enterprise, UNSW.
Attendees can look forward to robust discussion with a panel of experts who will explore the role of bioengineering and advancements in technology, including artificial intelligence and big data in delivering effective medical solutions with the shift towards value-based healthcare.
The panel includes:
•    Professor Nigel Lovell, Head of the Graduate School of Biomedical Engineering, UNSW
•    Ms Lorraine Chiroiu, Chief Executive Officer, AusBiotech Ltd
•    Ms Kathy Connell, Senior Director, New Ventures, Johnson & Johnson
•    Mr Stephen Thompson, Managing Director, Sydney, Brandon Capital
•    Dr Sze-Yuan Ooi, Staff Specialist in Cardiology, Prince of Wales Hospital
•    Professor Anne Simmons AM, Provost, UNSW Sydney (Panel Moderator)
To complement, the expertise of some of UNSW's finest scholars will be on exhibition. Their work will provide insight into how we are working towards addressing today's healthcare challenges, empowering individuals with tools to prevent and manage health issues and the opportunities available through an increasingly connected healthcare ecosystem.
Connecting UNSW experts to external partners is at the core of Knowledge Exchange's mission. The showcase aims to unite academia, industry and government in order to create mutually beneficial partnerships to drive economic, social and cultural progress.
Who should attend?
Do you have external partners that could benefit from attending? Professionals in medicine, biotechnology, healthcare and related industries as well as government and NGOs are all welcome to attend this free event. Please feel free to share the link below and help establish UNSW as thought leaders in this area.
When: 4:00pm – 7:00pm, Tuesday 24 September 2019
Where: Leighton Hall, John Niland Scientia Building
Cost: FREE
Tickets available here.
 
Comments