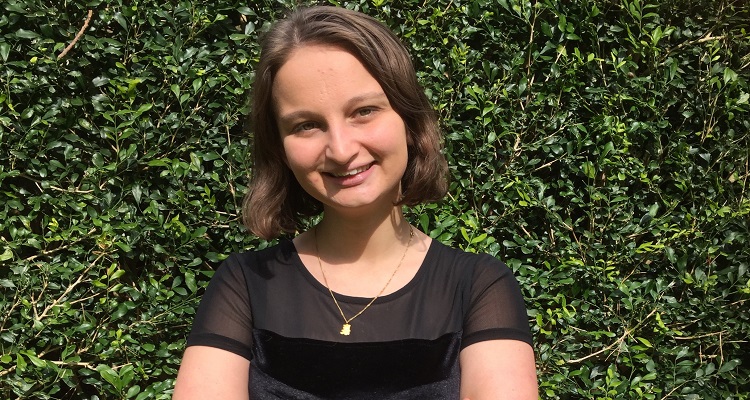 To celebrate Thank You Week at UNSW, students have shared their gratitude to staff, alumni and others within the UNSW community who have contributed philanthropically towards university initiatives such as ASPIRE, Nura Gili and Equity Scholarships.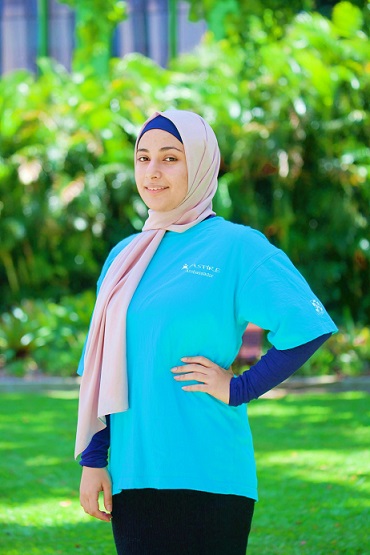 Zahra (BSc '19), UNSW ASPIRE Ambassador
Meet Zahra, a student volunteer for ASPIRE - UNSW's award-winning educational outreach program. Through ASPIRE, Zahra is able to help grow the academic reach and aspirations of students with little to no exposure to the university. She strives to help them to see what options they have when it comes to gaining higher education. 
"Knowing about university shouldn't be a privilege, and many students rarely leave their community, so their life experience can be limited. ASPIRE opens up a world of possibilities for them," she said. "Your support will ensure that we can continue encouraging young people to achieve their goals." 
Volunteering with ASPIRE has been extremely rewarding for Zahra. She wants donors to know the true impact of their generosity, having seen firsthand how many young minds have flourished with its impact, transforming personal and professional trajectories, and breaking cycles of disadvantage.
"I want to say thank you for supporting the program that has helped so many, and for the opportunity to share my story. It truly means a lot," she said. "A donation towards ASPIRE is a long-term investment in Australia's future, so the impact of your support can last a lifetime."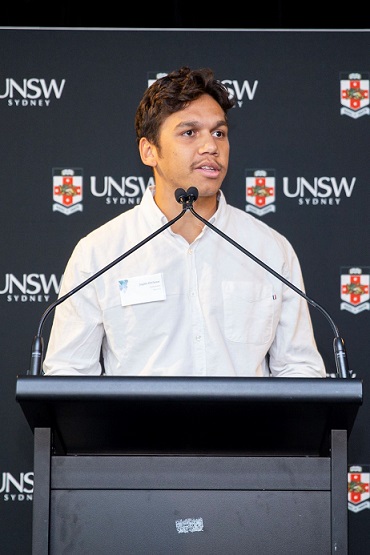 Jayden (BSRP '20), Nura Gili Ambassador
Meet Jayden, currently in his second year studying with UNSW Arts & Social Sciences. Jayden is passionate about volunteering as an ambassador for Nura Gili, UNSW's dedicated Indigenous Programs Unit. 
In 2018, Jayden was one of 100 Aboriginal and Torres Strait Islander students who participated in Nura Gili's Indigenous Winter School Program. Jayden's experience was so positive that he returned to the program this year as a supervisor and hopes to continue volunteering with the program to support the next generation of Indigenous students.
"Nura Gili was a huge part of my decision to come to UNSW. Without it, I'd be lost. Not just in an educational sense, but in all the extra things that go with being an Indigenous student" said Jayden. "It's like an extended family, somewhere that feels like home.
"I just want to say thank you to Nura Gili for what you've helped to create. It really does impact our lives. Without it, a lot of us genuinely might not be here. So, thank you and please continue your support."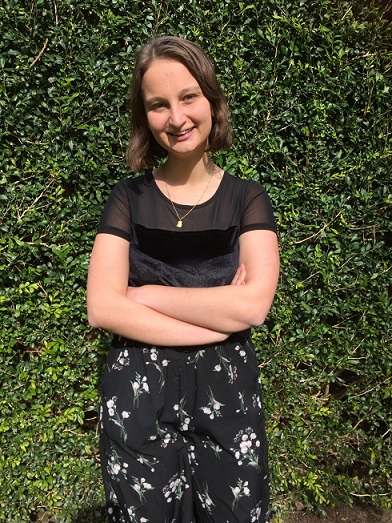 Karie (LLB '23), Equity Scholarship recipient (pictured)
Meet Karie, a second-year student at UNSW Law, and recipient of the President and Vice-Chancellor's (PVC) Equity Scholarship. Karie is one of a handful of students granted this scholarship opportunity each year, with funding generously provided by UNSW alumni donors through the UNSW Impact Appeal. 
This scholarship supports students experiencing disadvantage, including low socioeconomic status, rural and regional students. It enables them to access higher education, helps them to thrive at university, and pursue their career of choice. 
With big plans to use her degree to influence refugee policy, Karie is well on her way to success.  To all those who contributed towards her scholarship, she expressed her sincere gratitude, on behalf of all scholarship recipient's past, present and future.
"It's hard to understand the impact you can have on people when you donate towards the Impact Appeal, because it is entirely personal and yet so hugely impactful on our lives." she said. 
"Thank you. Thank you for being so generous and believing that we can do it. Thank you for having faith that we can succeed."
Comments