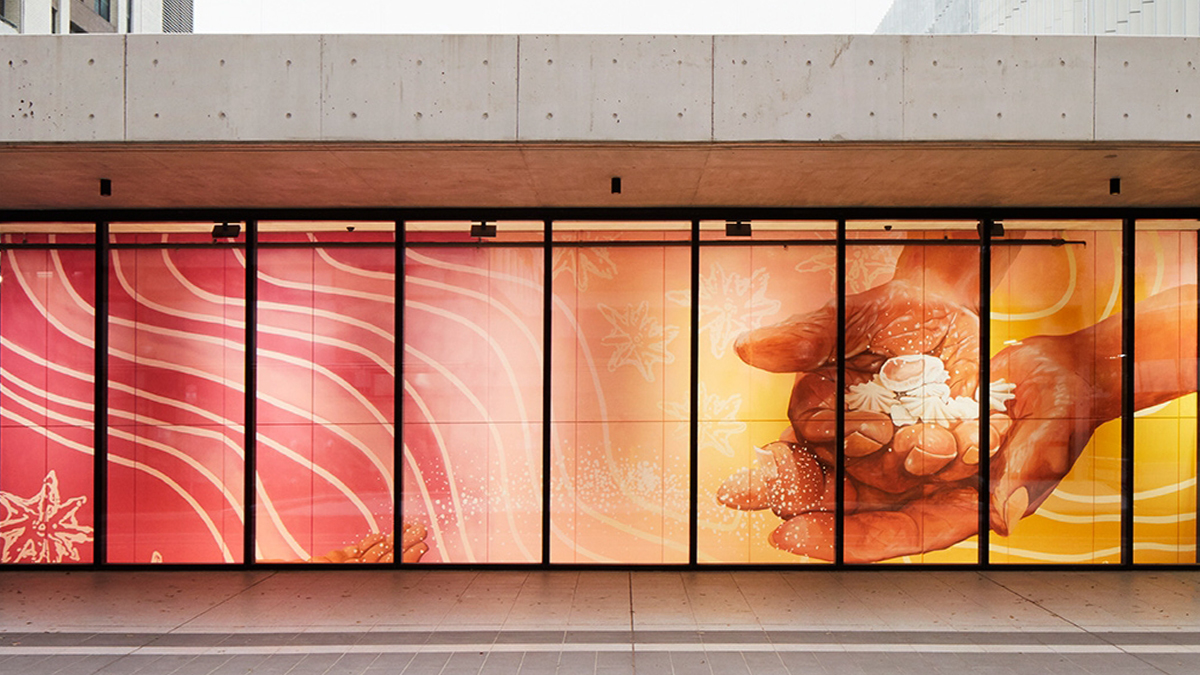 The combined strengths of UNSW's newest faculty will help solve the most pressing challenges of today. 
 UNSW's newly launched faculty Arts, Design & Architecture (ADA) is diverse in experience and expertise. But the faculty's mission, and vision, is one of unity. 
"What we have in common is that we're all committed to working creatively to come up with new solutions to problems. We're also committed to making sure that we work together to find these solutions," says Dean Professor Claire Annesley. 
"Our vision is that through creativity, collaboration and inclusion we seek and solve problems to improve life on earth. Our mission is that together we listen, challenge, create and share diverse knowledge about people, place and cultures to enable lives with purpose."
Officially launched in early February with a brand new online front door, the new faculty launch could not be timelier. This strong and unified faculty is central to understanding and solving problems equitably and inclusively. 
"We have pandemics, we have mental health crises, we have a climate emergency, and these are problems that can't be solved without the insights from our disciplines. Bringing together people from across arts, design and architecture and working creatively together with other disciplines on these big problems is the way forward," Prof. Annesley says. 
"What we bring to the table is a real understanding of these problems' human dimension that need solving. For example, if we want to solve climate change, it's a problem of science and engineering but also one of politics, history, power, diplomacy and creativity." 
Prof. Annesley sees the new faculty as a community that will challenge how we think about people, place and culture to shape a better future.
"It's a bold move to bring together a faculty like Arts, Design & Architecture," Prof. Annesley says. "It shows that UNSW is strongly committed to research and education in arts, humanities and creative arts and its future, and recognises the value our community brings to driving solutions to big problems."
Supporting the ADA Indigenous community is a priority for the new faculty. Associate Dean Indigenous, Dr BJ Newton, will develop and lead the faculty's strategy across education, research, engagement and employment. 
Professor Annesley has also been working with Winangala Gurrugurrubaa, the voice of Indigenous students in ADA, to understand how to best create a culturally safe and supportive environment.
"We have a goal to increase numbers of Indigenous staff and our first four externally advertised roles in ADA in 2021 are Indigenous identified," Prof. Annesley says.
"We will continue this important dialogue with students as we look towards implementing new scholarship opportunities, cultural reflexivity training, and Indigenous rooms on our Paddington and Kensington campuses."
The new faculty is home to six schools, six research centres, three prestigious ARC Laureates, as well as world-leading facilities like the Esme Timbery Creative Practice Lab, UNSW Galleries, Design Futures Lab, Social Robotics Lab, Maker Spaces and multiple other institutes, labs and studios. Their combined strengths will make the faculty more resilient, globally competitive, and better positioned to face a changing higher education sector.  
"By bringing together the strengths of our schools, research centres and our world-class facilities, we are creating a more attractive choice for students, and more opportunities for staff to interact with and connect their essential research and teaching to colleagues across faculties, the University, industry and society." 
Prof. Annesley is excited by the new opportunities on offer for research and collaboration and impact. 
"We plan to keep the barriers between our disciplines as low as possible, and we know that doesn't just happen by itself. We want to create a space in the centre of the faculty that we call an innovation hub, that will be a space where students, staff and our industry partners can come together to solve problems.
"We want to be known as a faculty that works together to solve problems, so we're putting a call out to say: we are solving problems, give us problems to solve."
Comments