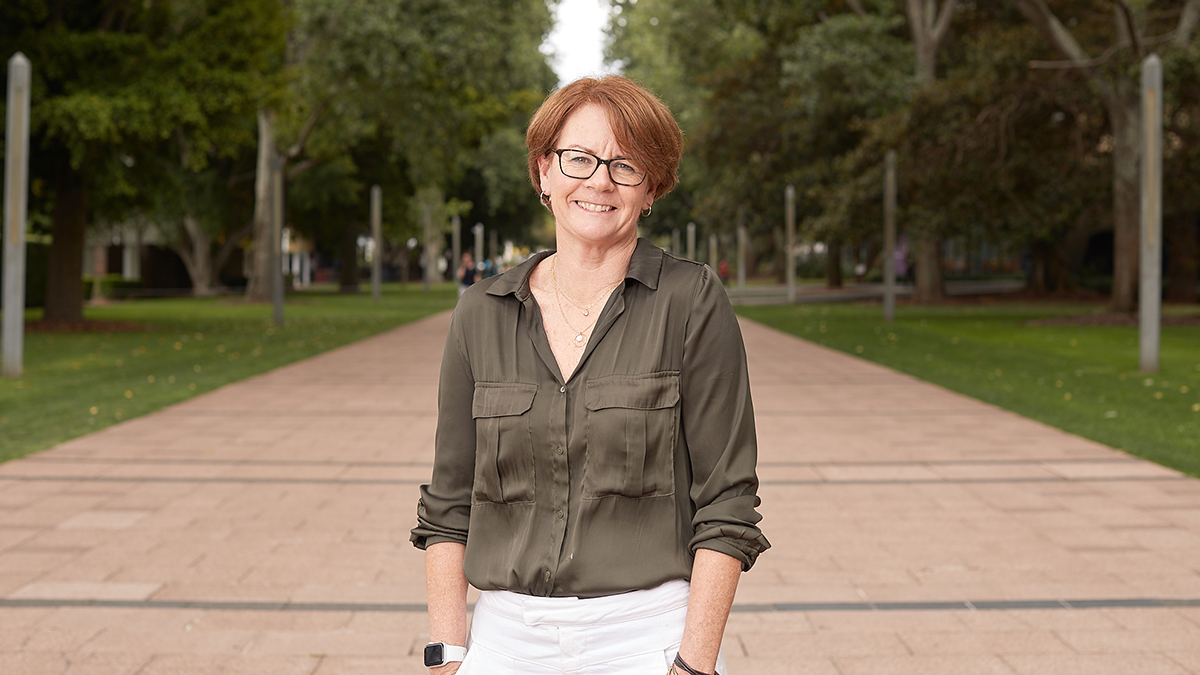 UNSW Law & Justice Professor Justine Nolan appointed to the position of director.
The Australian Human Rights Institute at UNSW Sydney has welcomed a new director this year. Scientia Professor Louise Chappell concluded her role as the inaugural director, and Professor Justine Nolan was appointed to the position on 1 January 2021.
Since its launch in March 2018, the Institute has branched out to have researchers from every UNSW Faculty working on human rights projects related to gender justice, health and business. It operates two publications, supports a post-doctoral fellow and 10 PhD candidates and has an advisory board of high-profile Australians from the arts, business and sport. Pre-COVID, it even managed a cross-campus choir.
The Institute's research has expanded into new frontiers such as human rights and sport, and human rights in the built environment. Professor Chappell led a program with global reach, from international events such as the 2019 Innovate Rights Conference, where former Prime Minister Julia Gillard was keynote speaker, to fellowships for young human rights defenders from Southeast Asia. The Institute has developed strong collaborations with other universities, most recently co-hosting a conference on the Beijing Platform for Action with Professor Hilary Charlesworth and the University of Melbourne.
In 2020, the Institute won a UNSW COVID-19 Rapid Response grant for cross-faculty research into women's experiences of the pandemic, and a generous philanthropic donation to analyse sex and gender in medical research, with partners at The George Institute for Global Health. Last month, Professor Chappell and colleagues Dr Rosemary Grey and Dr Kcasey McLoughlin were successful for an ARC Discovery Project, Reimagining Judging in International Criminal Courts: A Gendered Approach. Professor Chappell's commitment to gender justice over many years saw her named one of the Australian Financial Review 100 Women of Influence in 2019.
Professor Justine Nolan will begin as the Institute's Director in January 2021 and is looking forward to building on the foundation which Professor Chappell and her team at the Institute have established, to continue its outstanding research and advocacy work.
Professor Nolan joined UNSW Law & Justice in 2004 after more than a decade spent in practice as an international human rights lawyer and corporate lawyer. Her experience as both a human rights scholar and practitioner is broad. Her work is notable for its approach that melds theory with practice and is deeply rooted in social engagement, which is particularly well suited to the interdisciplinary foundation of the Institute.
Professor Nolan's work on business and human rights, and more recently, on modern slavery, has played a key role in achieving national and international reform. Her recent co-authored book, Addressing Modern Slavery, examines how modern slavery is surviving and thriving in global supply chains. For more than 25 years, Professor Nolan has worked closely with civil society, government and companies on human rights issues and has advised governments, UN bodies and industry on how to progress human rights.
Comments