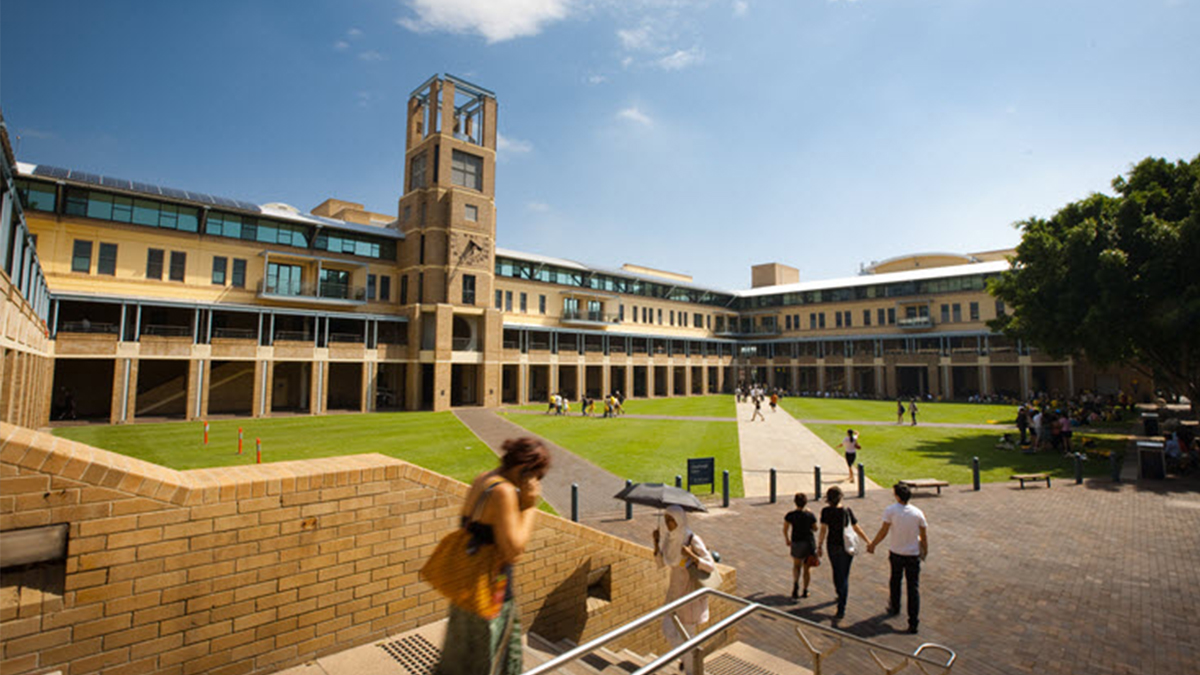 UNSW Wellbeing is hosting a wide range of free events for Health and Wellbeing Month.
October is Mental Health Month and Safe Work Month in NSW and UNSW is taking a holistic approach to these initiatives by celebrating it as Health and Wellbeing Month.
Throughout Health and Wellbeing Month, UNSW will have special events and activities for staff, focusing on mental health, physical health and nutrition.
Wellbeing webinars
The first wellbeing webinar will take place on Thursday 7 October. Titled Mental health & resilience during COVID-19, Associate Professor Jill Newby will discuss how to cope with the mental health impacts of the COVID-19 pandemic. 
The second webinar will be held on Wednesday 13 October, where the UNSW Canberra Equity & Diversity team will present In Conversation with John Brogden. Currently the Chairman of Lifeline Australia, John will share his personal story of overcoming ill health, his journey to recovery, and strategies to maintain our mental health and wellbeing in these challenging times. 
In addition, Parents at Work will present a webinar on Maintaining Motivation, Connection and Wellbeing working from home on 12 October.
Unisuper will host a financial wellbeing webinar on Thursday 14 October. Managing Your Financial Wellbeing will discuss the basics of investing and managing debt, while helping staff to feeling less anxious about money.
Micro pause workshops
Culture and Development Consultant Georgina King will present two workshops during October, designed to enhance your wellbeing. Practical Tools for Micro Pauses will help you to intentionally create more micro pauses throughout your day, to better support your personal effectiveness and wellbeing. Join Georgina on Wednesday 6 October or Tuesday 19 October to learn this valuable skill.
Family Wellbeing Program update
The next instalment of the Family Wellbeing Program will be held on Thursday 14 October. Nurturing Family Positivity: Supporting mental health at home will provide ideas for daily practices to help families focus on the positive aspects of life and support greater family mental and physical wellbeing.  
A focus on nutrition
As part of our focus on physical health, we have free 45 minute one-on-one nutrition consultations with a registered dietician. There are 28 appointments available to staff on various dates across the month.
There will also be three online healthy cooking demonstrations, in a 'cook along' format. Recipes will be provided in advance so you can have the ingredients. Join us for Dinner in a Dash on Wednesday 13 October, Lunchbox Makeover on Thursday 21 October and You Can Make Friends with Salad on Wednesday 27 October.
Music therapy
The Music Performance team will present three events during Health and Wellbeing Month. These will begin on Friday 1 October with Songwriting for Mental Health, where a qualified music therapist will guide you through writing your own song – you don't need to know how to write music or play an instrument.
On Thursday 7 October, singer and choral director Alex Siegers will present an interactive webinar on the Health Benefits of Singing.
And finally, on Thursday 21 October, you can experience your own mini-concert from home with Musical Moments. 
Online yoga
Health and Wellbeing Month will feature free online Yin Yoga classes once a week. These classes will be presented by Suzie Kellett, the instructor of our Desk-Based Stretching classes. Yin Yoga with Suzie starts on Tuesday 5 October – a great way to ease back into work after the long weekend! 
Coffee Roulette 
For the first time at UNSW, we are launching Coffee Roulette during October. We know that making social connections is one of the best protective factors for our mental health. However, despite working in an organisation with nearly 20,000 staff, most of us never really get to know more than the small group of people we work with regularly.
Coffee Roulette gives us the chance to get to know a UNSW staff member who otherwise we never would have met. Fill in the form here with your contact details, and we will spin the roulette wheel and match you with another staff member. You can then arrange a mutually convenient time for a virtual coffee or a walking meeting to get to know each other.
More information on all of the above events, including dates and times, is available on the UNSW Wellbeing website. All of these events are free to staff, but registration is required for many as places are limited. You can go straight to the event listings here.
Comments