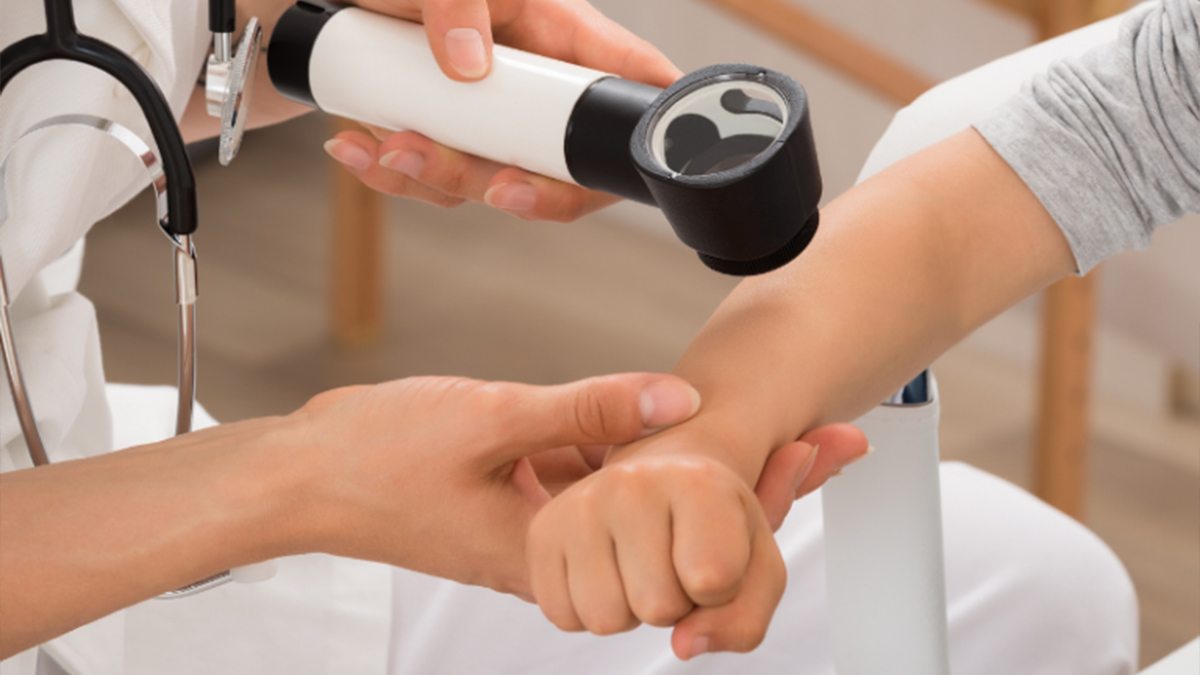 A donation of $3 million will fund a new Professorship in Dermatology at UNSW, in honour of esteemed dermatologist Professor Warwick Morison.
In his final days, the brilliant and beloved dermatologist Professor Warwick Morison asked his wife, Dr Bronwyn Jones, to promise him one thing: that, after he was gone, she would create a Professorship in Dermatology in his name at UNSW Sydney. The couple's attorney was called to the hospital to draw up the contract, and it was signed by husband and wife that very same day.
"He had obviously been thinking about this for a long time," said Dr Jones, an Australian radiologist now living near Baltimore, USA. "And I was delighted to do that for him, because it means someone will be able to go on to make wonderful contributions."
The UNSW Dean of Medicine & Health, Scientia Professor Vlado Perkovic, said that the $3 million donation will take dermatological research in bold new directions.
"This gift will help UNSW deliver world-class medical research that will improve the outcomes of dermatology patients not only here in Australia, but worldwide," he said. "Philanthropy plays a crucial role in supporting a level of research and teaching that simply would not be possible through government support and tuition revenues alone."
Professor Morison was born in Wollongong in 1941. He studied medicine at Sydney University, graduating in 1963, then pursued his postgraduate studies at the University of New South Wales Teaching Hospitals, Prince Henry and Prince of Wales, and later the St. Mary's Hospital Medical School in London. But the decision to fund a Professorship at UNSW was simple, according to Dr Jones.
"Warwick studied at other schools, but he always felt he'd received a quality of mentorship at the UNSW teaching hospitals that he'd never had elsewhere."
A pioneer in photodermatology, Professor Morison was a founding member of the Photomedicine Society and served for 12 years as Editor-in Chief of Photodermatology, Photoimmunology & Photomedicine, the journal colloquially known as The 3 Ps. He wrote more than 150 scientific publications and three editions of his book, Phototherapy and Photochemotherapy of Skin Disease.
Dr Jones, who trained at UNSW Medical School and graduated top of her class, met her husband of 50 years on her very first night as a doctor.
"I was the Junior Resident on call, so understandably very nervous," she recalls. "A patient came in with very low blood pressure and I couldn't get the IV in. I called the Senior Resident, but he was in the renal unit doing dialysis and couldn't help.
"I then did the unforgiveable. I called the Medical Registrar, who was Warwick, and asked him to come."
Young Dr Jones was admonished by her superior, but he relented after she insisted it was urgent.
"He came and he managed to get the IV in and everything was alright," she said. "By now it was about 10pm, and we had no more patients, and he looked me in the eye and said, 'Dr Jones, how about I get you a nice cold beer?' It was then that I learned he had been instrumental in converting a Coke machine into a beer dispenser in the residents' quarters. You just put in your coin and out came a beer! We had our beer and we talked for hours and, well, that was that."
The couple married in London in 1971. Professor Morison had sailed to London from Sydney as a ship's doctor on a Norwegian freighter a year earlier. When Dr Jones joined him, he was Senior Registrar in Dermatology at St John's Hospital for Diseases of the Skin.
"He'd developed an interest in diseases that were both caused and cured by light, and he was doing a PhD along the way." In 1975, they moved to Boston where they were both members of the Faculty at Harvard Medical School: Professor Morison at the Massachusetts General Hospital, and Dr Jones at Brigham and Women's Hospital.
"I was recruited to Hopkins by the then Chairman of the Department of Radiology and, unbeknownst to me, Warwick had been recruited by the Skin and Cancer Foundation in Maryland, which brought us to Baltimore."
Professor Morison retired just a few years before he passed away at Johns Hopkins Hospital, Baltimore, on 25 February 2020, aged 78.
Comments