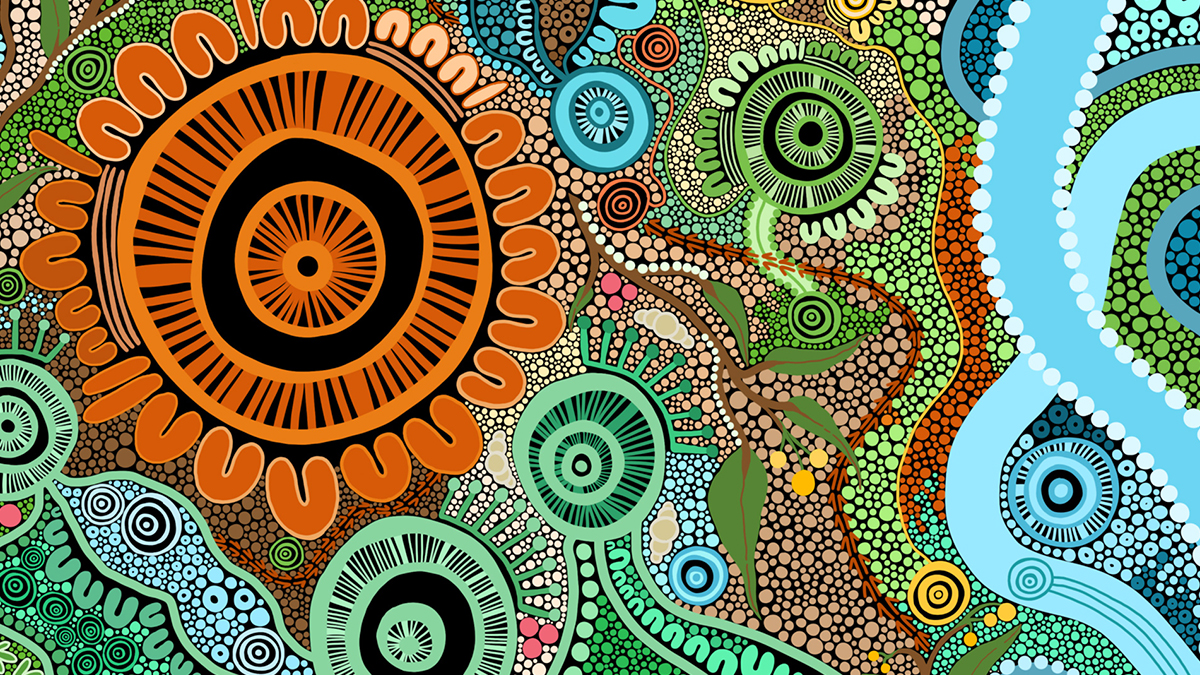 The Pro Vice-Chancellor Indigenous invites you to celebrate NAIDOC Week (4-11 July 2021) at UNSW.
NAIDOC Week celebrates the history, culture and achievements of Aboriginal and Torres Strait Islander peoples each July. It is also a week to reflect on the progress of Indigenous rights, political empowerment, justice and truth.
The Office of the Pro Vice-Chancellor and Nura Gili are excited to host three featured webinars this NAIDOC Week, as well as several other online activities. Unfortunately, due to COVID-19 restrictions, the on-campus events have been postponed.
You can see and register for the PVCI webinars and other events here.
The 2021 NAIDOC theme, Heal Country!, is an important theme to reflect on.
As Professor Megan Davis said in her powerful NAIDOC message: "When Aboriginal and Torres Strait Islander people speak of Country, we do not mean a specific place on a map. Country is not a bordered territory or a specified piece of segregated land. Our relationship to Country ties into our laws, languages and songlines. It centres us. These ties connect into our kinships, our histories and our futures. Our Country is an extension of us and we of it."
"Heal Country! does not only speak to Aboriginal and Torres Strait Islander land management and care. It speaks to the lack of recognition and protection of Country in Australia. And while Acknowledgments [of Country] have increased exponentially, First Nations still wait. We wait for proper legal recognition of our lands, waters, sacred sites and cultural heritage."
This NAIDOC Week, Professor Davis says we must try and turn symbolic gestures into action. UNSW Indigenous Law Centre, and UNSW more generally, has been at forefront of Aboriginal and Torres Strait Islander legal research and advocacy for many years.
As Prof. Davis said: "UNSW plays a leading role in Australia in seeking those robust protections. The Uluru Statement from the Heart and its call for a constitutionally enshrined Voice to Parliament is about those institutional and structural reforms required to 'Heal Country!'."
During NAIDOC Week, the Office of Pro Vice-Chancellor Indigenous and Nura Gili, have created several opportunities for you to dig deeper.
You can watch all three of our NAIDOC Webinars:
Tuesday 6 July – 5.30pm: The Indigenous Law Centre's expert analysis on the Indigenous Co-design process finds 90% support for an Indigenous Voice in the Constitution. Register here and listen to the report's authors Professor Gabrielle Appleby, Dr Dani Larkin and Emma Buxton-Namisnyk discuss what the public had to say.
Wednesday 7 July – 12pm: A First Nations youth panel – Bridget Cama, Allira Davis and Jason O'Neil – discuss the 2021 NAIDOC theme "Heal Country!" and how structural reform, as expressed in the Uluru Statement from the Heart, is needed to truly protect and recognise Country. Register now to hear these important youth perspectives.
Thursday 8 July – 11am-12.30pm: You can also join Professor Megan Davis, in conversation with Professor Kate Fullagar, Professor Mark McKenna, and Eddie Synot on Thursday. Chaired by Professor Gabrielle Appleby, the panel will explore the role of history and truth in the Uluru Statement from the Heart. Register here.
On our events page, you can also download the UNSW NAIDOC Week email signature to add to your Outlook, you can listen to the NAIDOC playlist, hear the Uluru Statement in your own language, plus more.
Happy NAIDOC Week!
Comments