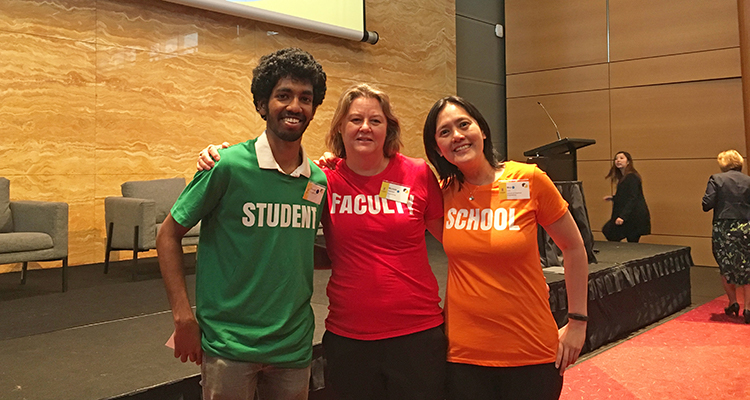 The deadline for presentation and poster submissions for the Learning and Teaching Forum has been extended.
The Learning and Teaching Forum is an annual platform for all UNSW educators to share good practice in learning and teaching. This year's theme is "Embracing Change: Creating Opportunities." Expressions of Interest (EOI) are now open for poster and presentation submissions.

Taking place on Tuesday 26 November, the Forum will explore new opportunities in learning and teaching and creating educational experiences. This year's Forum will showcase practices that demonstrate opportunities explored in the face of increasing change in the higher education sector.
The day will focus on the three streams of:
Assessment and Feedback: 

Developing assessment and feedback practices that support student learning, while balancing student and institutional expectations.

Collaboration and Partnerships: 

Working in partnership to develop quality programs, courses and learning experiences.

Course Design: 

Designing for flexibility, authenticity and expanded opportunities for student engagement.
Members of the UNSW teaching community are invited to share their practice via presentation and poster submissions. In acknowledging the current busy marking period for UNSW educators, the deadline for EOI for presentations and posters has been extended until Wednesday 18 September 2019.
For information about EOI requirements and submission guidelines visit the 2019 Learning and Teaching Forum webpage.
Submit an EOI now.
Comments