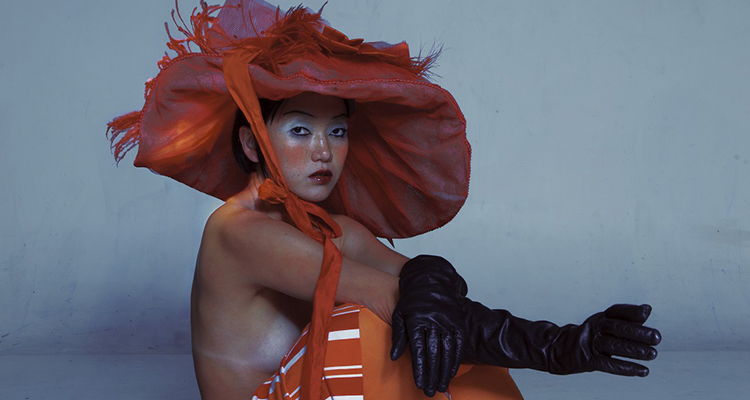 The gender gap in the music industry comes into focus at UNSW Diversity Fest event Step Aside, featuring a diverse line up of local musicians.
A diverse line up of musicians will take centre stage for Step Aside, part of UNSW's inaugural Diversity Fest, to be held at The Roundhouse on 26 September from 7pm.
Local acts Laura Jean, Sports Bra, Rainbow Chan (pictured above), EGOISM and DJ Gen Collier are set to put on a glass-ceiling smashing show, offering an equally diverse mix of sounds. Step Aside is more than a concert; the night calls for greater artist diversity in a male-dominated industry.
The gender gap in Australian music shows that even in 2019 there is an alarming disparity in the representation of women compared to that of men across its sectors. The latest figures compiled by ABC's social media producer Ange McCormack "show only 21 per cent of the top 100 most-played tracks on Australian radio stations in 2018 were by female artists, and only 19 per cent of APRA payments went to female songwriters."
"Step Aside is going to be a fantastic celebration of gender diversity in music, but Diversity Fest isn't just about gender equity issues," said Nadia Ruben, Senior Marketing Officer in the Division of Equity Diversity & Inclusion.
"The week celebrates cultural diversity with events such as Beyond Refuge, Talk to Me Meetup and The Baludarri Reef Project. Celebrating the LGBTIQ+ community, staff can register for Bi Talks, Bi Lives or Queer Dip, Dodge and Dance to mention just a few. And the Inclusive Education Showcase speaks to creating accessible teaching, learning and working environments and more."
Boasting a line-up of more than 30 free events, UNSW Diversity Fest aims to destigmatise stereotypes, foster respect for difference and start conversations on the challenges that faces our society today.
A proud initiative of the Division of Equity Diversity & Inclusion, UNSW Diversity Fest will run from 23 – 27 September and has something for everyone – from concerts to inspiring panel talks, debates, outdoor film screenings, hands-on workshops, educational seminars and social gatherings.
Discover the full event program and register now.
Comments