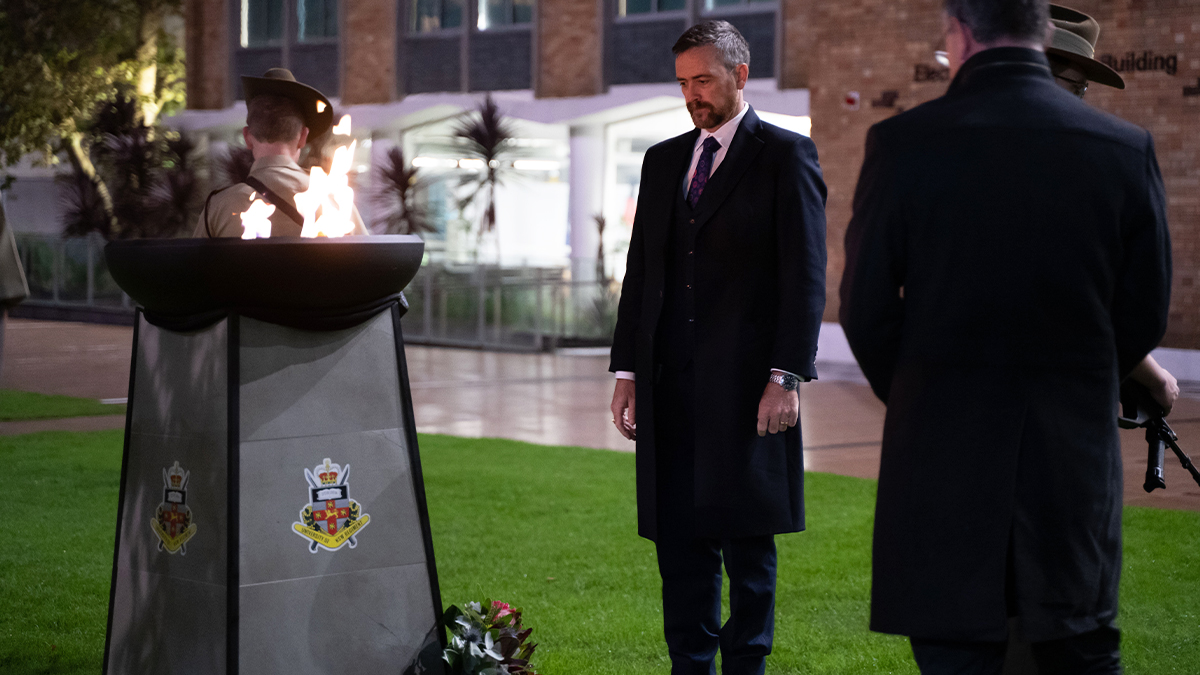 Dear colleagues
With exams underway, I extend a heartfelt thank you to everyone who has brought us to the 'pointy end' of Term 1. Your professionalism and responsiveness have been unmistakable constants as we've adapted our operations amid the persistent challenges of the pandemic. Thank you, too, for welcoming me to UNSW warmly and for sharing your time with me over the past few months. Your passion for having a positive impact on the world around us has inspired me time and again. This week I'm excited about sharing the news of UNSW's strongest-ever performance in the Times Higher Education Impact Rankings, demonstrating our progress towards the UN's Sustainable Development Goals. These are an indication of that passion, for which I thank you all.
THE Impact Rankings 2022 – our strongest-ever performance
Congratulations to all in the UNSW community who have contributed to our strong performance in the Times Higher Education (THE) Impact Rankings 2022. UNSW ranked 55th in the world, up from 96th in 2021.
Our remarkable performance is testament to the passion of our students, staff and university partners, who strive to improve lives around the globe and to tackle real-world problems head on. This is a genuine demonstration of our Strategic Priority of Social Impact. We also know that there is more we can and must do towards SDGs across the University. I applaud the ambitious plans across our Divisions and Faculties.
Our results are even more significant in the context of the increasing number of institutions participating in the Impact Rankings each year – more than 1400 in 2022. It is heartening to see so many universities reporting progress towards the SDGs. UNSW is proud of the performance of many Australian universities in the 2022 rankings, and we are proud to be part of this movement alongside our global counterparts.
Supporting trans and gender diverse members of the UNSW community
You will have heard me speak quite clearly in recent times about UNSW's unequivocal commitment to creating a safe, welcoming and inclusive environment for all students, staff and visitors. We support everyone in our community and in the past week many have been shocked by the targeting of trans and gender diverse people in Australia.
At UNSW we support everybody's right to safe, inclusive participation in all aspects of life. We condemn vilification in all forms and stand in solidarity with trans and gender diverse people across the nation, as often misguided or ill-informed public debate occurs.
Professor Eileen Baldry, Deputy Vice-Chancellor, Equity Diversity & Inclusion; Diversity Champions and I have expressed our unequivocal support for trans and gender diverse members of the UNSW community in this joint statement.
UNSW Regiment Anzac Day Dawn Service
I was honoured to attend the University of New South Wales Regiment Anzac Day Dawn Service last week.
In the company of Major General Paul Brereton, Lieutenant Colonel Garth Callender and members of the Regiment, I joined UNSW community members on the Globe Lawn to honour the courage of the first Anzacs and those who have served their country valiantly in the century since. We came together to remember sacrifice and to express our gratitude for the freedom won by those who served.
This year, we have learned too well that we must not take peace for granted. For more than 50 years, UNSW and the Australian Defence Force have worked together to educate the men and women who become the leaders of our armed forces. Importantly, our graduates understand the necessity for, and the power of, dialogue and diplomacy. But Anzac Day is a reminder that we each bear the responsibility to ensure peace, to learn from the lessons of history, to create the bonds of respect and friendship, and be the stewards of a peaceful world.
Paul Ramsay Foundation donation supports the Culturally Nourishing Schooling project
I am delighted to share news of the Paul Ramsay Foundation's $3 million donation to support the Culturally Nourishing Schooling project (CNS). CNS is led by Associate Professor Kevin Lowe, a Gubbi Gubbi man and UNSW Scientia Indigenous Research Fellow. It's part of a collaborative research study investigating strategies to improve teaching and learning outcomes for Aboriginal and Torres Strait Islander students. The Foundation's generous gift, for which UNSW is deeply grateful, will sustain this vital work for the next three years.
Trailblazer Universities Program
We received excellent news with the announcement that a joint University of Adelaide and UNSW bid has been awarded $50 million as part of the federal government's Trailblazer Universities Program. Together, our universities will lead research commercialisation initiatives to strengthen Australia's defence capabilities and assets over the next 10 years.
UNSW has a long history of partnering with the defence sector, as does the University of Adelaide. University-industry collaboration is imperative to ensure that research gets translated into outcomes that benefit all of Australia. The Trailblazer endorsement is a tremendous opportunity to work together to support Australia's manufacturing priorities and demonstrate the incredible depth of university research that is ripe for commercialisation.
Hybrid learning – excellent teaching resources available
I encourage our educators to consider the suite of hybrid learning resources that the PVCESE Portfolio Team has developed to support you. Hybrid learning, the student-centred combination of online and face-to-face learning and teaching activities in one class, has been a feature during Term 1. It's a flexible, accessible format for students but it does have inherent complexity for teachers. Many thanks to the PVCESE Portfolio for developing these customised resources for our marvellous teachers.
I'd like to acknowledge that this is a very busy time for many of our staff, and I am grateful to all who will be involved in preparing Term 1 results over the next few weeks. At such a pivotal time for our students, thank you for your focus and commitment to the high-quality student experience that UNSW strives to provide.
Best regards
Attila
Professor Attila Brungs
Vice-Chancellor and President
Comments