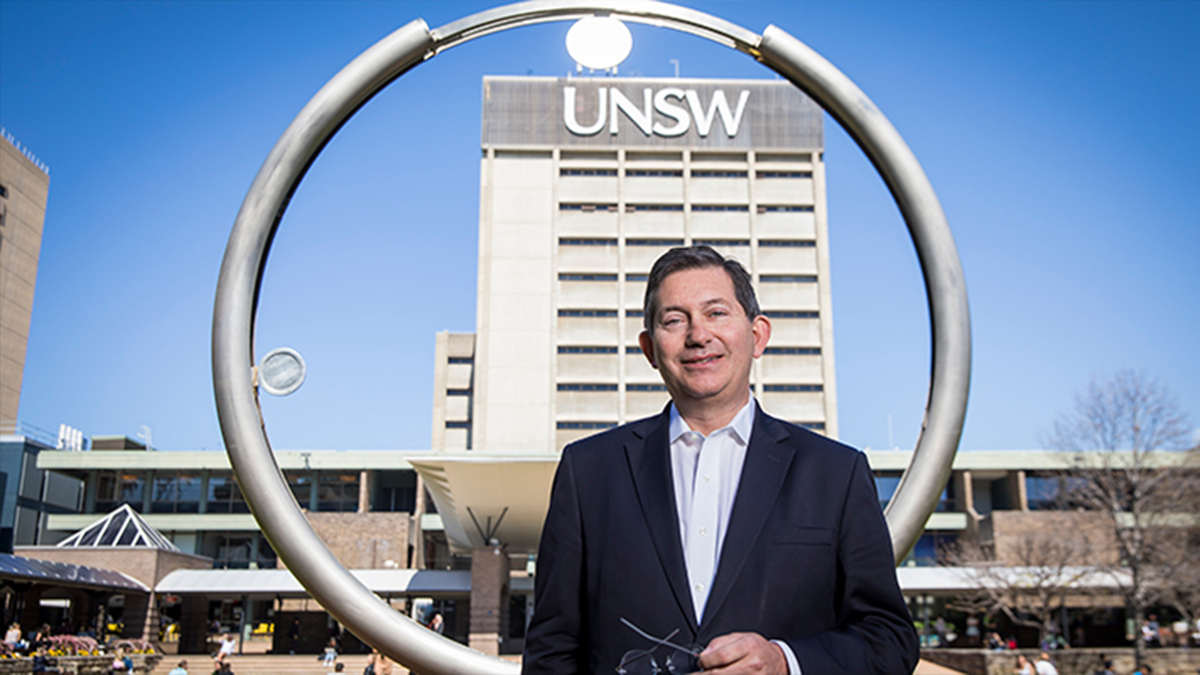 Dear colleagues
I am excited to share with you the list of UNSW students and alumni who are preparing to compete in the Olympic Games in Tokyo. It is a heady time for this group, with the opening ceremony later this week and the ultimate test of their extraordinary sporting prowess in the days to come.
Our students and alumni in Tokyo are:
Students
Timothy Brand – Hockey – Bachelor of Actuarial Studies/Commerce
Dylan Martin – Hockey – Bachelor of Construction Management & Property
Dylan Pietsch – Rugby Sevens – Bachelor of Arts
Henry Hutchison – Rugby Sevens – Bachelor of Commerce
Nathan Power – Water Polo – Master of Commerce
Timothy Putt – Water Polo – Bachelor of Arts
Amy Ridge – Water Polo – Bachelor of Arts/Law
Gianni Stensness – Football (NZ) – Bachelor of Commerce/Science
Alumni
Lisa Darmanin – Sailing – Bachelor of Commerce/International Studies
Aaron Younger – Water Polo – Master of Business Administration
Georgia Winkcup – Athletics 3000m Steeplechase – Bachelor of Arts/Law
Andrew Ford – Water Polo – Bachelor of Mechanical Engineering
The UNSW community will be watching with admiration and will enjoy news of your accomplishments – and perhaps some medals. No pressure!
Professor Megan Davis elected Chair of UN Indigenous rights body
I was delighted to hear that Pro Vice-Chancellor Indigenous and UNSW Balnaves Chair in Constitutional Law, Professor Megan Davis, has been elected the new Chair of the United Nations (UN) Expert Mechanism on the Rights of Indigenous People. It is yet another acknowledgment of Megan's expertise in international law and her outstanding advocacy for Indigenous rights. Megan has had an association with the UN for the past decade and contributed to the development of the Declaration on the Rights of Indigenous Peoples. The Expert Mechanism, which Megan now Chairs, will help member nations achieve the goals set out in the Declaration. On behalf of the UNSW community, I congratulate Megan and wish her every success.
Professor Richard Kingsford awarded Ecological Society of Australia Gold Medal
Congratulations also to Professor Richard Kingsford, Director of the Centre for Ecosystem Science, and one of Australia's leading ecologists, who has been awarded a 2021 Gold Medal by the Ecological Society of Australia. Richard has made an immense contribution to understanding the impact of water resource developments on rivers and wetlands. Many of his colleagues may know of his leadership in the recent project on the impact of dams on platypus populations downstream – a study that led to a submission for threatened species status for the platypus, and the Eastern Australian Waterbird Survey, which has been running since 1983 and covers about a third of the Australia continent. You can read more about Richard's important, fascinating work, here.
New Education and Student Experience Strategy 2021–2025
The transformative power of education is at the heart of our vision to improve lives around the globe, and it is in this context that I am pleased to share with you the new Education and Student Experience Strategy 2021–2025. The strategy's title, Listening, Challenging, Supporting, captures the ambition: the strategy sets out 16 initiatives across the four areas of Acting on Insight, Educators of Excellence, A Demanding Standard and Building Communities. The strategy provides direction and support for our University's pursuit of world-class educational outcomes and experiences for our students. I commend the Pro Vice-Chancellor Education & Student Experience (PVCESE), Professor Rorden Wilkinson, and the PVCESE Portfolio Team for creating this bold strategy: engaging, inspiring and uniquely UNSW.
Important milestones for TEDI-London
I am thrilled to share news of TEDI-London, the higher education provider for future engineers created by PLuS Alliance partners Arizona State University, King's College London and UNSW Sydney. This week we reach a superb milestone, with the handing over of the near-complete building in Canada Water, south-east London. The building will now be fitted out, IT infrastructure wrapped up and equipment installed – all in readiness for the first student cohort in September. We are thrilled about the opportunity this purpose-built facility will provide students to learn in the best way, through innovative pedagogy.
I extend my congratulations and thanks to all who have brought TEDI-London to this vital stage in pursuit of its vision: transforming engineering education to transform lives. You can find out more about TEDI-London at tedi-london.ac.uk.
I take this opportunity, too, to farewell PLuS Alliance Managing Director, Paul Ramadge. In his years at the helm, Paul has established PLuS as a powerful force for creativity and innovation cross the three partner universities. Paul was instrumental in the establishment of TEDI-London, leading the development of a comprehensive business case. Further, Paul has taken the PLuS partners into important new global ventures, from mental health and healthcare to global security and engagement in Africa, Indonesia and India. It has been a privilege for me to work with Paul. I have valued enormously his positive, problem solving approach and his commitment to partnership and collaboration.
Paul has expressed his thanks to the many people, inside and outside the PLuS universities, who have believed in the vision and have offered him support. His parting reflection was that "PLuS is an exceptional venture, made possible by university leaders who are constantly striving for excellence in a changing world." I am grateful for his words and his contribution to our new approach to collaboration.
Please join me in thanking Paul for his leadership of the PLuS Alliance these past four years, and in wishing him well in his next chapter.
UNSW Enactus Team are the 2021 National Champions
In further news of UNSW champions, please join me in congratulating the members of the UNSW Enactus Team that was selected by a panel of more than 20 senior business and academic leaders as the Enactus National Champions for 2021. Enactus is a global organisation that brings together students and business leaders with the purpose of enabling progress through entrepreneurial action. To become National Champions, the UNSW Team "most effectively demonstrated entrepreneurial leadership to drive business and innovation for sustainable positive impact to benefit people, planet and prosperity". That is an incredible achievement of which the team and our entire community can be proud.
In congratulating the team, Enactus Australia Chair, Tim Hart, highlighted the 'CircEx' circular economy project and the 'QuickSan' efficient, no-contact hand sanitiser project as indicative of the team's commendable efforts.
Well done to the team members and their mentor, Professor Mary-Anne Williams, from UNSW Business School. Congratulations to Samantha Yun, who received the 2021 Most Outstanding Student Award; David Ky, who received the Alumni of the Year Award; and the UNSW Team's Business Advisory Board, who were voted the Best Practice Business Advisory Board.
Best wishes to the team – students, staff and advisors – for the Enactus World Cup in October, at which they will represent Australia against 36 winning teams from around the world.
COVID-19 safety
While the Greater Sydney lockdown continues, I cannot stress enough how critical it is that we stay at home unless it is absolutely necessary, and that if we leave our homes, we only do so in accordance with the NSW Government's health orders. I know this is a difficult time for many people who are separated from loved ones and activities they enjoy, but our strict compliance with the lockdown is essential to minimise the number of cases infectious in the community and to bring the current outbreak under control.
Please stay up to date on venues of concern, take hygiene precautions such as wearing face masks and washing hands, adhere to social distancing, use QR codes to check in to all locations, get tested even for mild symptoms, and follow the advice of NSW Health.
Students who require study, wellbeing or other support may contact our Student Support Advisors. Staff and their families may access the Employee Assistance Program, which offers confidential counselling, coaching and wellbeing services.
UNSW is again extending emergency financial support to domestic and international students living in Australia who have complex needs and are suffering financial hardship due to the COVID-19 pandemic. The grants will be allocated to help students continue with their studies. Eligibility criteria and information on how to apply is here.
The Federal Government's COVID-19 Disaster Payment is available to eligible workers, including some casuals, aged over 18 years old who are unable to earn income after seven days due to the stay-at-home order. Full details, eligibility criteria and how to apply, are on the Services Australia website.
Please continue to check the NSW Government website for the latest COVID-19 updates and alerts. Answers to a range of questions to support you during the COVID-19 pandemic are on the UNSW COVID-19 website.
UNSW Health Service and experts contributing to the COVID-19 response
On behalf of the UNSW and broader communities, I would like to acknowledge the ongoing efforts of our many experts in health and related fields as the pandemic response continues. In particular, my thanks to Dr Bill Kefalas and Hannan Awada and the UNSW Health Service Team. The UNSW Health Service has administered more than 1300 COVID-19 vaccinations and in excess of 1500 COVID-19 tests, all the while maintaining the busy practice and high standard of care for which it is known. Thank you to the Campus Security staff who have been in attendance to assist, especially at the vaccination clinic on Saturday 10 July, when more than 150 patients were vaccinated in five hours, all with appropriate physical distancing in place.
Thank you, too, to the experts at the Kirby Institute, many of whom have become regular faces on our TV screens as we seek to understand and live with the coronavirus. And thank you to our colleagues at the Black Dog Institute for the mental health tools and resources available to people who are experiencing anxiety and stress.
We are privileged to have colleagues with such important expertise. Thank you to all who are helping us navigate this testing time.
Best wishes, stay well

Ian
Comments