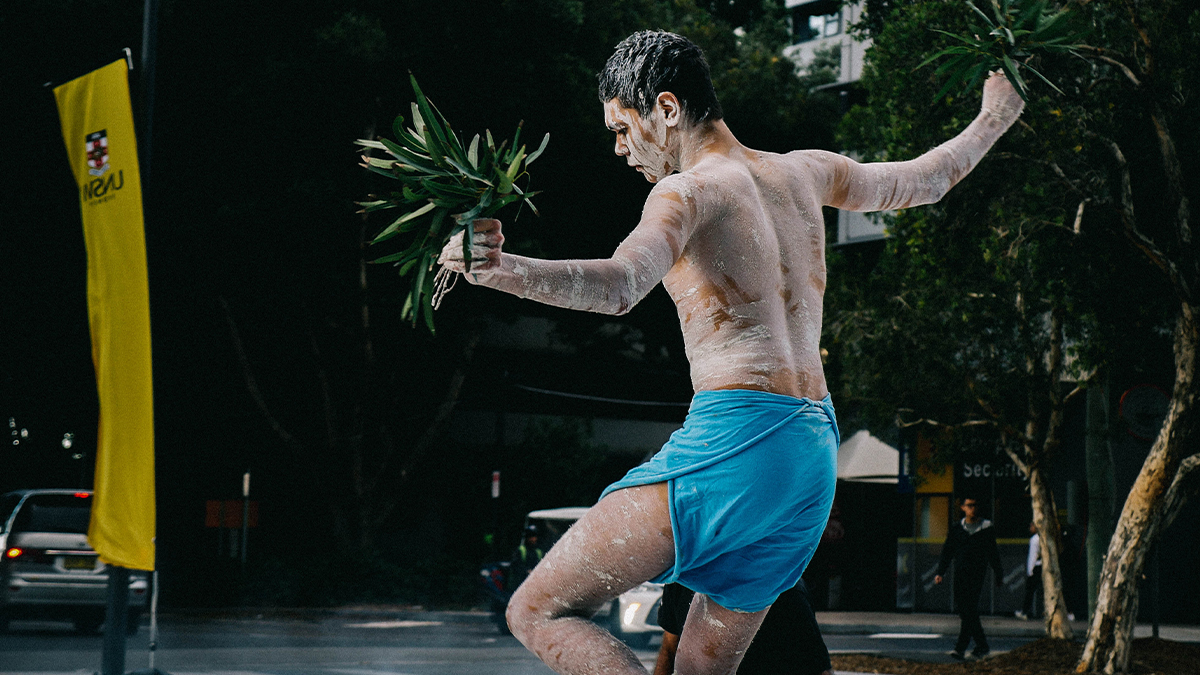 UNSW Pro Vice-Chancellor Indigenous, Professor Megan Davis, announces the launch of the new UNSW Indigenous Strategy website.
The new UNSW Indigenous Strategy, Education and Research website combines the work of the Office of Pro Vice-Chancellor Indigenous and Nura Gili: Centre for Indigenous Programs into a single home online.
The new website represents another important step forward for UNSW on Indigenous education and means the University can continue to innovate and lead the nation in Indigenous education and strategic initiatives.
It will include and promote the work of divisions and faculties on Indigenous education.
It will also contain, promote, and monitor the University-wide goals under the Indigenous education strategy and the Indigenous workforce strategy that both fall under the main strategy.
It is a vital resource for the UNSW community. UNSW's Indigenous Strategy and its pillars – Culture and Country, Give Back and Grow Our Own – take a whole-of-university approach. This means everyone at the University plays a role in creating an environment in which Aboriginal and Torres Strait Islander students, staff and researchers thrive.
The website, bringing together resources, frequently asked questions, news, and events, gives the UNSW community new ways to engage and contribute to the work of the Indigenous Strategy.
The Strategy is now more accessible than ever, with comprehensive pages dedicated to each strategy pillar. These new pages make it easier to read, learn, and engage with both UNSW's Indigenous Strategy and Indigenous programs.
On the new site, you can also read about the Aboriginal history and occupation of lands on which UNSW reside – the land of the Bidjigal/Bedegal peoples. There are also resources available for staff to learn more about the local Aboriginal history, the Aboriginal history of the Sydney basin and much broader areas.
The website is the main portal for Aboriginal and Torres Strait Islander students at UNSW, both prospective and current. Nura Gili, UNSW's Centre for Indigenous Programs, is an important hub on campus for First Nations students and staff alike and is now showcased in a fresh and engaging way.
Current students can get the latest updates and resources, and can book time with the Student Success team with a click of button. For Aboriginal and Torres Strait Islander students looking to study at UNSW, our revitalised Indigenous Pre-programs and Indigenous Admissions Scheme pages have a new and streamlined application process.
Take the time to explore the new website, bookmark it and be sure to check back in soon for more news and events.
Comments