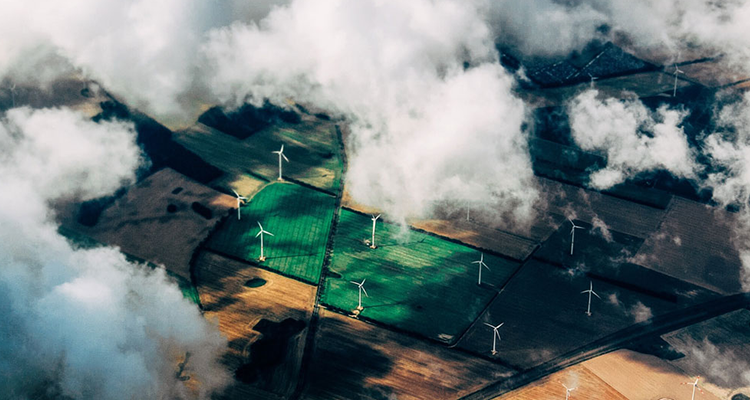 UNSW Sydney looks back to our achievements last year, including expanded onsite solar generation capacity and the Green Impact program, while looking forward to what still needs to be done, including our commitment to divest from fossil fuels by 2025.
UNSW Sydney marked World Environment Day with the release of our Environmental Sustainability Report 2019, highlighting progress in the first year of the Environmental Sustainability Plan (ESP) 2019-21.
Some of the key achievements recognised in the report include:
The University committed to divest from fossil fuels by 2025

The pilot Green Impact program saw 29 student auditors trained and 35 staff teams complete 768 actions to make their workplaces more sustainable

The University installed three new solar photovoltaic (PV) systems and a range of energy efficiency improvements at Kensington campus

Under-desk bins in office spaces were eliminated, saving over one million plastic bin liners per year, and the University developed a plan to eliminate single-use plastics from campus food services

UNSW's first secure bike parking facility was installed, and active travel by students and staff increased to 25%

University researchers contributed 1,294 publications in the water, environment and sustainability categories

UNSW progressed a toolkit to enable our academics to integrate the United Nations Sustainable Development Goals (SDGs) into learning and teaching programs, to be available from T2 2020

Construction of the Sunraysia Solar Farm was completed, putting UNSW on track to switch to 100% renewable electricity in 2020.
UNSW's progress on renewable energy was recognised in Greenpeace's Reenergise ranking, while our contribution to the SDGs saw UNSW ranked first in the world for SDG 12 (Responsible Consumption and Production) and fourth for SDG 7 (Affordable and Clean Energy) in the 2020 Times Higher Education Impact Rankings.
"It's one year since we released our Environmental Sustainability Plan and we're on track to meet the majority of our targets," UNSW Head of Environmental Sustainability William Syddall said.
"We can celebrate some significant milestones, but there are also areas for improvement, and we've been transparent about that in our progress report. Much work lies ahead to realise our vision of being a catalyst for an environmentally sustainable future."
World Environment Day is a United Nations event that reminds us to take action to conserve and protect our natural environment. The theme for World Environment Day 2020 is 'Time for Nature,' and focuses on the critical role of biodiversity in supporting human life and development. Recent events have underscored how, when we destroy nature, we destroy the systems that protect and support us.
How you can support the Environmental Sustainability Plan 2019-21
Want to make your workplace more sustainable, at home or in the office?
Green Impact is an engagement program that empowers you to make your workspace more sustainable. You will form or join a team and see how many actions in the Green Impact toolkit you can complete over three months. It is a fun way to reduce your everyday environmental footprint and change the way you think about sustainability.
Green Impact@UNSW is open to registrations for new teams in 2020. Teams who participated in 2019 can access the new toolkit in the same way as they did last year. Find out more.
Comments