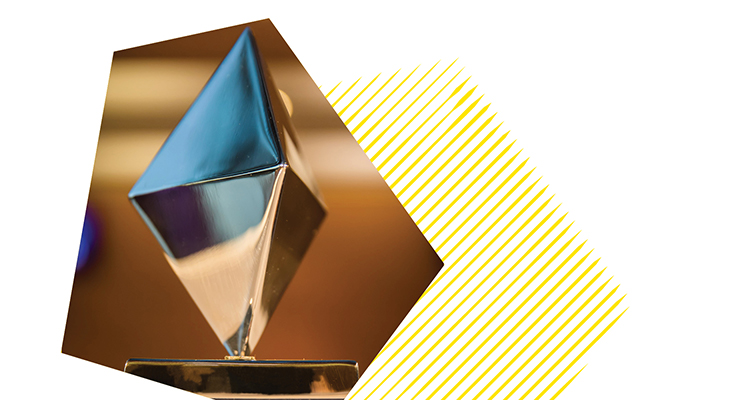 The NSW Health Chief Health Officer, an Emmy award-winning director and the first UNSW alumnus to sit on the apex court of a nation were among the 2020 awardees at the annual Alumni Awards.
In a university first, on 10 June the regular gala dinner and formal speeches were substituted to present this year's UNSW Alumni Awards to seven trailblazers and transformers via Zoom.
There was a record 122 nominations this year, among them a celebration of women breaking ground in STEM disciplines – not least leading the public health response to the COVID-19 pandemic.
The awards honour the incredible achievements of the University's growing global community of alumni and the significant strides they are making for vulnerable communities and pioneering research and innovation.
"As a graduate of the University of New South Wales, I feel passionately about the work that our alumni do out in the world. I'm thrilled to be part of these awards to help recognise and celebrate many of the talented, committed and dedicated graduates across so many fields," said David Gonski AC, UNSW Chancellor.
Among those recognised in 2020 is Dr Terri Janke (BA LLB '95), a Wuthathi and Meriam woman and international authority on Indigenous culture and intellectual property, has dedicated her working life to protecting and empowering Indigenous artists.
Her award for Social Impact & Service was presented by Professor George Williams AO, Dean, UNSW Law, who acknowledged that "we've got over 300,000 alumni at UNSW, and only 210 people have ever won an award and you're one of them.
"It's a really inspiring story – not just for our Indigenous students but for all of our students – about being an entrepreneur, building a business, and serving the community at the same time. It's really what we aspire to and hope our students can achieve," he said.
Also honoured in 2020 are Professor Tamara Davis AM (BSc/BA '99, PhD (Physics) '04), a cosmologist working to enhance our understanding of physics through new insights about dark energy and dark matter, Lynette Wallworth (DipArt '81, BAVA (Conv) '85), an Emmy award-winning artist and filmmaker, and Dr Kerry Chant PSM (MB BS '87, MHA '91, MPH '95), currently heading the state's response to COVID-19 in her post as NSW Chief Health Officer.
Further afield, we recognised The Honourable David Dak Wah Wong (BCom '76, LLB '77), who has held two of Malaysia's most senior judicial posts and led significant advances in access to digital legal services and justice across the country. Additionally, Moses Lo (BCom '10) won the Innovation & Entrepreneurship category for his achievements in transforming Asia's financial landscape by founding Xendit – one of the largest payment processors in Indonesia and fastest growing payment companies in the world.
Teela May Reid (JD '16), a proud Wiradjuri and Wailwan woman from the Gilgandra in Western NSW, won the Young Alumni category for her achievements as a lawyer, activist and advocate for abolishing systemic racism in the criminal justice process and the Australian Constitution.
On accepting her award from Megan Davis, UNSW Pro-Vice Chancellor, Indigenous and Professor of Law, Teela emphasised the community significance of her award: "For me, the recognition of this award is not just an individual, personal recognition for me. It's the hard work of so many of our other trailblazers and ancestors and fighters."
"Today, it has been our great privilege to honour seven trailblazing, former students in the 2020 UNSW Alumni Awards. From artists and entrepreneurs to lawyers and cosmologists, we congratulate you all, and most importantly, we thank you for your passion, your ingenuity, and your commitment to change our world for the better," commented Professor Ian Jacobs, UNSW President and Vice-Chancellor.
2020 UNSW Alumni Award winners
| | | |
| --- | --- | --- |
| Category | Winner | Degree |
| Research Achievement | Professor Tamara Davis AM | BSc/BA '99, PhD (Physics) '04 |
| Professional Achievement | The Honourable David Dak Wah Wong | BCom '76, LLB '77 |
| Art & Culture | Lynette Wallworth | DipArt '81, BAVA (Conv) '85 |
| Social Impact & Service | Dr Terri Janke | BA LLB '95 |
| Innovation & Entrepreneurship | Moses Lo | BCom '10 |
| Young Alumni | Teela May Reid | JD '16 |
| Chancellor's Award for Exceptional Alumni Achievement | Dr Kerry Chant PSM | MB BS '87, MHA '91, MPH '95 |
Comments