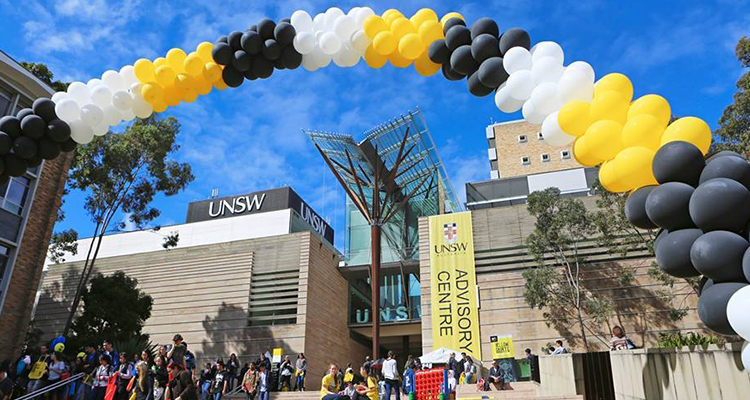 UNSW is leading a response to the coronavirus pandemic and the particular disadvantages it creates for women.
UNSW Sydney is among the first universities in Australia to sign a joint position statement on 'Preserving Gender Equity as a Higher Education Priority During and After COVID-19'. 
UNSW joins a number of universities and high profile sector partners, including the Australian Academy of Science, the National Committee for Women in Engineering, and Science in Australia Gender Equity (SAGE), to sign the position statement. The statement outlines five actions to mitigate the potential negative effects of COVID-19 on gender equality in higher education.
UNSW recognises that achieving gender equity is a complex challenge, with many intersecting factors needing to be addressed in concert. Women are already disadvantaged by the pay gap in the sector and still carry the heavier load of unpaid domestic labour. This has been exacerbated during COVID-19 with children learning from home and childcare arrangements often disrupted due to physical distancing. Women from minority groups may experience additional vulnerability, as may women who are at increased risk from domestic and family violence.
"UNSW has been and continues to be committed to achieving gender equity across our institution and although we still have much to do, we are proud of our achievements to date," said Deputy Vice-Chancellor, Equity, Diversity and Inclusion, Professor Eileen Baldry. "It is imperative that in these difficult times with so many competing priorities we do not lose momentum. We applaud the cross-sector collaboration evident in this Statement."
Women in the higher education sector are more likely than men to be in casual or part-time employment, with greater levels of employment insecurity. With higher teaching loads, the time demands of moving to online delivery combined with working from home have impacted women's time for research. Without specific mitigation strategies, these may have ongoing negative impacts beyond COVID-19.
Kate Wilson, Director of University Diversity and Inclusion sees this endorsement from UNSW senior leadership as crucial at this time.
"Knowing that there is continuing high level support for gender equity at UNSW allows us confidently to prioritise the next phase of our work, to raise issues in the taskforces and consultative forums and to monitor any gendered impacts in light of COVID-19," Wilson said. "Whilst existing gender equity initiatives will need to be reviewed due to current budget constraints, our commitment to gender equity is unwavering and we will work together across the university and the sector to find and share creative solutions."
Professor Baldry added the University's signing of the position statement reinforces UNSW's commitment to inclusion and diversity.
"We must ensure decisions necessitated by COVID-19 and regarding the future of our sector include the voices of women and are as equitable and fair as possible. Continuing our active commitment to gender equity is vital to UNSW becoming a fairer, more diverse and inclusive university."
Comments