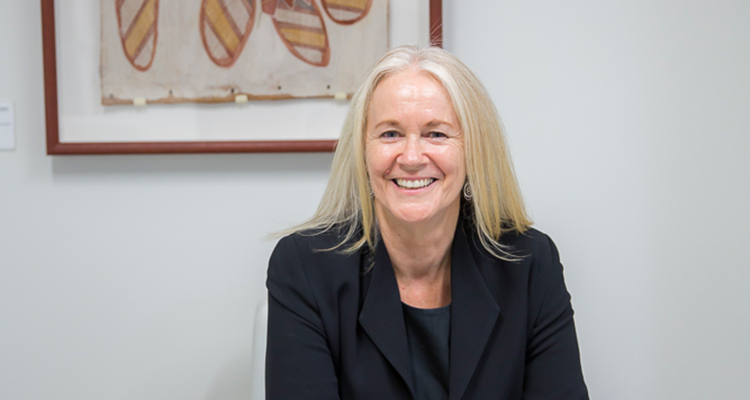 Laura Poole-Warren is a Professor of Biomedical Engineering, holding dual roles as Pro-Vice-Chancellor (Research Training) and Dean of Graduate Research at UNSW. In 2016 she was appointed as UNSW's Gender Champion.
As Gender Champion, Professor Poole-Warren led UNSW's participation in the Science in Australia Gender Equity (SAGE) pilot of the Athena SWAN Program. Athena SWAN aims to address the under-representation of women in the science, technology, engineering, mathematics and medicine (STEMM) disciplines. Supporting Professor Poole-Warren were 29 academic and professional staff as part of a Self-Assessment Team (SAT). Professor Poole-Warren and the SAT spent two years analysing UNSW's data and conducting staff consultation.
In March 2018, Professor Poole-Warren submitted UNSW's application for the Athena SWAN 'Bronze Award', which was itself an incredible achievement. She spoke with Workplace Diversity on her role as Gender Champion and the next steps for UNSW's participation in Athena SWAN.
What motivates you in your role as Gender Champion?
What really excites and motivates me in the Gender Champion role is being part of the fantastic team developing and implementing initiatives that will embed gender equity principles in all we do across UNSW.
Being involved with our Athena SWAN gender survey and data analysis over the past two years or so also got me fired up! During this time, it became clear that despite having a way to go to achieve gender parity, particularly at senior staff levels, we have extraordinary passion and commitment in our staff and student cohorts and this will help us to reach our goals. We are already seeing great strides in recruitment and retention of top women through our SHARP and Scientia programs and I have high expectations for the future.
Your work has involved a review of UNSW's policies and practices and you surveyed staff for the submission. What did you and the self-assessment team (SAT) identify as the key challenges for UNSW?
The SAT looked at a wide range of areas, including staff and student gender ratios, recruitment, promotion, flexible work, culture and development, to name just a few. The key challenges for us are to address the significantly lower representation of women at associate professor and professor levels and to develop an inclusive culture and environment that supports attraction, retention and development of the best staff.
What do you see as the main benefits that will come from this work?
Making sure our staff are representative of the population, both in terms of gender and cultural diversity, is critical for the success of UNSW. I think Professor Tom Welton, an Athena SWAN advocate from Imperial College London in the UK, summed it up perfectly during his SAGE supported lecture tour: "We're now performing better on many research metrics and in international league tables, we're an employer of choice, and our research income has increased dramatically. It turns out that good management for diversity is simply good management."
Do you think UNSW will be able to achieve its 2025 gender targets (40% female academic staff levels D & E and 50% female professional staff level 10+)?
Yes! Despite all of our modelling suggesting it will be tough to reach our academic staff goals, I think we have to go for it and I am optimistic that we can achieve our targets if we seriously commit to all of our plans.
As UNSW's Gender Champion, what will you be focused on for the remainder of 2018?
First of all, celebrating our Athena SWAN submission! I am really looking forward to catching up and thanking all of the people who contributed and worked so hard over the past couple of years or so.
Next, we need to put in place the "new" SAT and start to implement our action plan to address the key issues identified through the Athena SWAN process. This will continue to be a core part of our gender strategy action plan. The Athena SWAN work has taken up an enormous part of my time as Gender Champion, and a large part of the focus of that was on staff. Therefore, another thing I really want to do is meet with our students and postgraduate researcher cohorts to find out more about their concerns.
Finally, I will be handing over to a new Gender Champion towards the end of the year and although it has been an incredible experience, it is time for "fresh eyes". Keep an eye out for the call for expressions of interest from our DVC Inclusion and Diversity — it's an excellent role where you really will get to make a difference!
Learn more about Professor Laura Poole-Warren and UNSW's involvement in the pilot of the Athena SWAN Program.
Comments