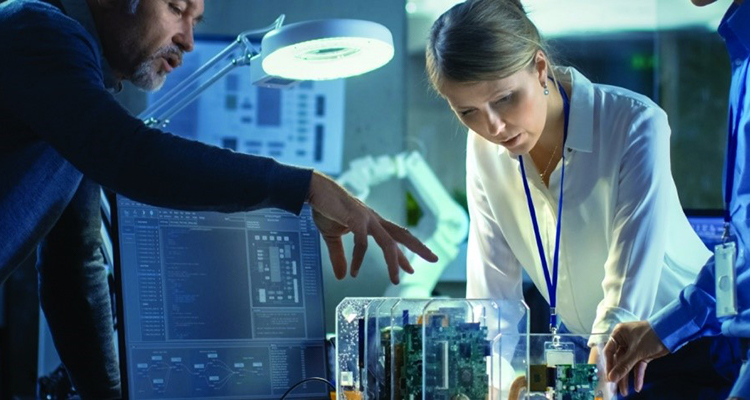 UNSW Sydney is proud to offer an ever-expanding portfolio of research and technology capabilities, now accessible as an online searchable database.
The highly anticipated website launch of the Research Capability and Technology Portfolio website  follows the success of Knowledge Exchange's series of research showcases that were held last year. The database of capabilities currently mirrors the themes of those events – The Value of Trust, Bioengineering, Defence and Clean Energy – together providing insight for prospective partners into some of our potentially life-changing research.
Engagement and linkage with external partners is fundamental to UNSW's mission. We'd like to acknowledge the sponsorship received from the Engineering Research Office that helped bring this site to life for the benefit of our UNSW research community and the ongoing translation of our discoveries into social, economic, and environmental impact in partnership with industry, government, and our wider community.
Benefits for staff
Currently standing at over 500 online capabilities, Knowledge Exchange is welcoming contributions from across all research fields to further exhibit the breadth and depth of UNSW's research capability and the technology accessible to prospective partners.
The platform provides an effective way to raise awareness of individual or school/faculty expertise, and through the intelligent search feature it provides personal networks and prospective partners quick access to a professional capability statement.
In addition to having an effective summary of research capability or available technology readily available online, an automated UNSW branded flyer is free for web users to download.
The Knowledge Exchange team is on hand to provide continued support no matter what stage contributors are at with an idea. Key areas of expert assistance include strategic partnership building, negotiating contracts for funding, and protecting your ideas and innovations.
How to submit your capability
If you are interested in featuring on the capabilities website, follow these simple steps:
Reach out to discuss your capability with your Knowledge Exchange Business Development Manager – find out more here.

Complete the Capability Statement Template and submit it to Knowledge Exchange who will review and confirm next steps. More information about statement submission can be found on the UNSW Enterprise Intranet.
Visit the new website at capabilities.unsw.edu.au or if you have any questions, email UNSW Knowledge Exchange at knowledge.exchange@unsw.edu.au.
Comments