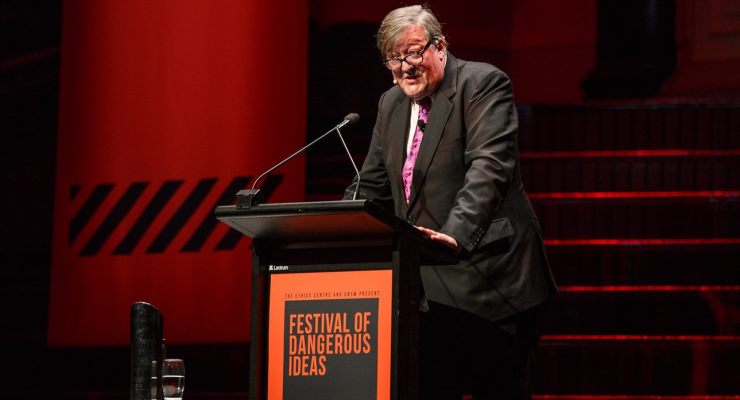 The UNSW Centre for Ideas presents thought-provoking and challenging conversations live on stage, and many of these are now available as podcasts.
You can now relive all the highlights from the 2018 Festival of Dangerous Ideas (FODI), presented by UNSW and the Ethics Centre, as well as a selection of other Centre for Ideas (CFI) events from 2018 featuring some of the world's leading thinkers.
Podcasts of FODI keynote presentations and panel discussions, exploring topics as diverse as sex robots, artificial intelligence and the role of the media on democracy, are being published each week.
Beginning with Stephen Fry's keynote "The Hitch", an homage to his friend Christopher Hitchens presented to a sold-out Sydney Town Hall, new podcasts from FODI will be available every Thursday.
Toby Walsh's keynote address/speech "The end of the world (as we know it)", Zeynep Tufekci's talk "Our attention has been stolen" and Niall Ferguson's presentation "Post Populism" are also available to download or stream now, as well as previous CFI events featuring Vint Cerf, Bob Brown, Kevin Rudd and Scientia Professor Michelle Simmons.
You can subscribe to the Centre for Ideas podcast on iTunes, Stitcher and Spotify. Recordings are also accessible via the Centre for Ideas website.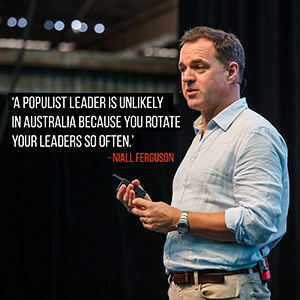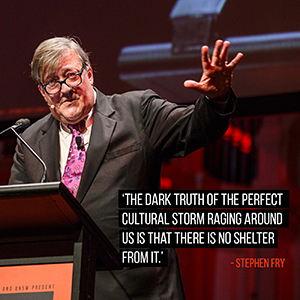 Comments