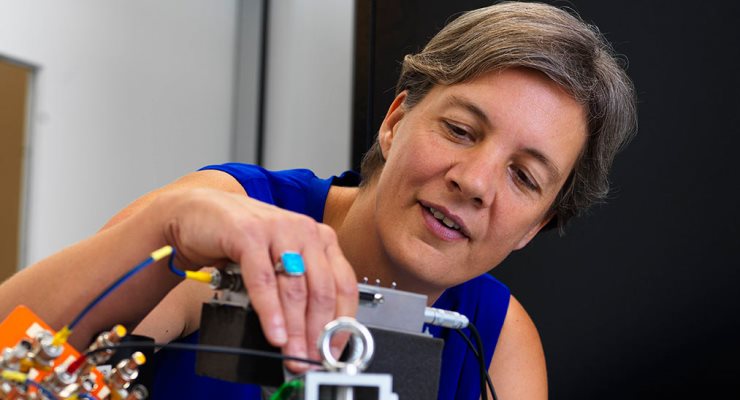 In a partnership with the global authority on university excellence, UNSW will host an international summit which will explore the impact of research on society.
The Times Higher Education Research Excellence Summit: Asia Pacific will bring leaders from the most significant research universities in the region, together with policymakers and investors, to UNSW to share and advance understanding of the public impact of research on the most critical issues affecting the 21st century.
Hosted in partnership with Times Higher Education (THE), the global authority on university excellence, the Summit covers two full days of interviews, debate and discussion, and networking events including a gala dinner and welcome reception. The full results of the 2019 THE Asia-Pacific Rankings will also be revealed at the Summit.
The Summit brings together globally celebrated academics and experts, including:
Australia's Chief Scientist, Dr Alan Finkel
2018 Global Energy Prize winner, Scientia Professor Martin Green
Associate Vice-Chancellor for Government and Community Relations at New York University Shanghai, Hongxia Liu
2018 Australian of the Year, Scientia Professor Michelle Simmons
Nobel Laureate and board of trustees Professor of Chemistry at Northwestern University and UNSW, Sir Fraser Stoddart
2018 Stockholm Water Prize winner, Bruce Rittmann
Vice-Chancellor of the University of Hong Kong, Xiang Zhang
The event will be live-streamed for all UNSW staff and students. For more information, visit THE Research Excellence Summit: Asia Pacific website.
What: 2019 Times Higher Education Research Excellence Summit: Asia-Pacific
When: 19 – 21 February 2019
Where: UNSW Sydney, Kensington campus
Comments