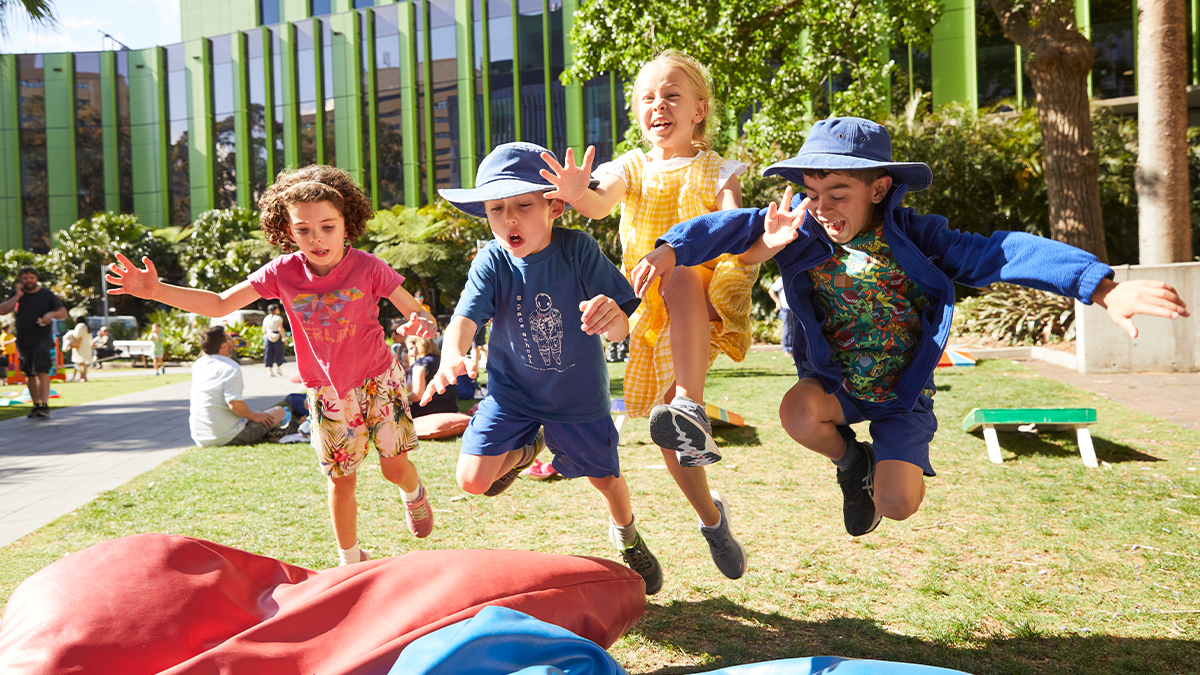 UNSW staff, their families and friends, celebrated Community Day on Thursday 24 November.
After a two-year break, UNSW's Kensington campus was once more abuzz for Community Day, with over 2600 adults and 1400 children registered to attend.
From 4pm the Clancy Precinct quickly filled with people, all set to enjoy the entertainment and refreshments hosted by UNSW Hospitality, on a beautifully sunny afternoon.
Children and adults alike enjoyed outdoor activities on Library Lawn and Michael Birt lawn, including live music, photobooths, a silent disco and lawn games. In addition, there were plenty of beanbags and picnic blankets scattered around for those who simply wanted to relax and enjoy the spectacle of it all.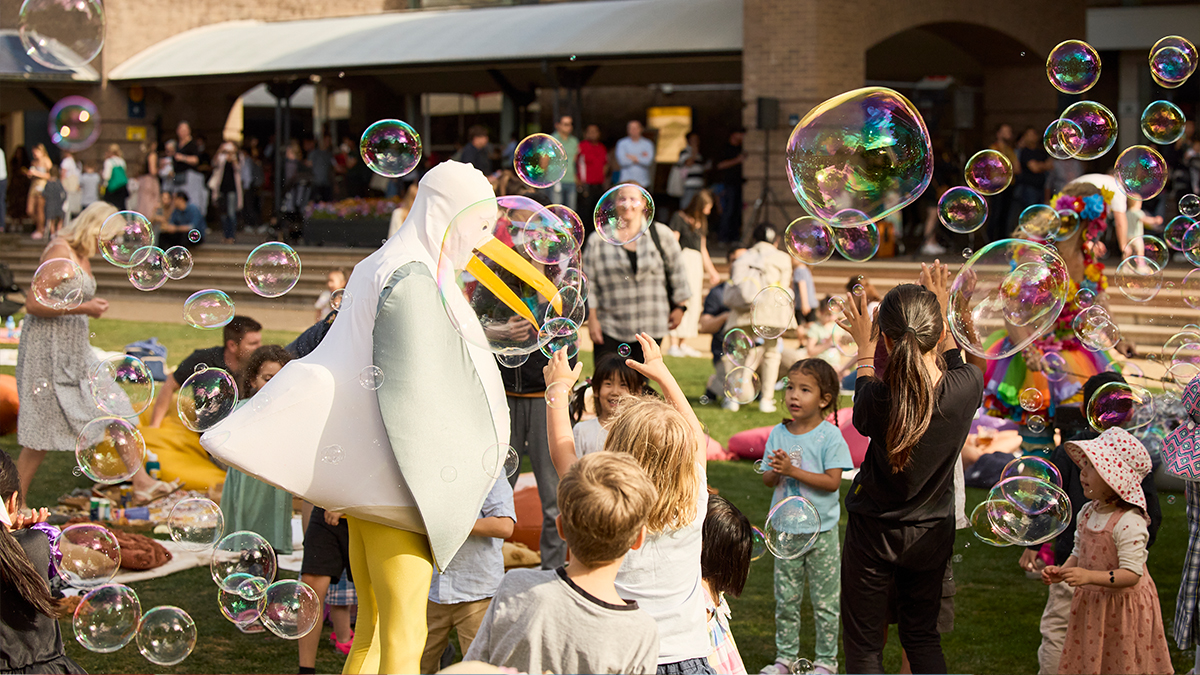 Food was in abundance, with something for all tastes. The food trucks were hugely popular - serving pizza, vegan tacos and chips-on-a-stick, and the sausage sizzle on Michael Birt lawn was a big hit with families enjoying the lawn games. Dessert was available from locations around Library Lawn – churros, ice-cream and cupcakes were in abundance.
"Community Day is the highlight of our calendar, and after a two year break it was wonderful to see our staff and their families and friends celebrating together, back on campus. There was a fantastic atmosphere and people really seemed to have a great evening," said Namit Gandhi, head of Operations & Hospitality.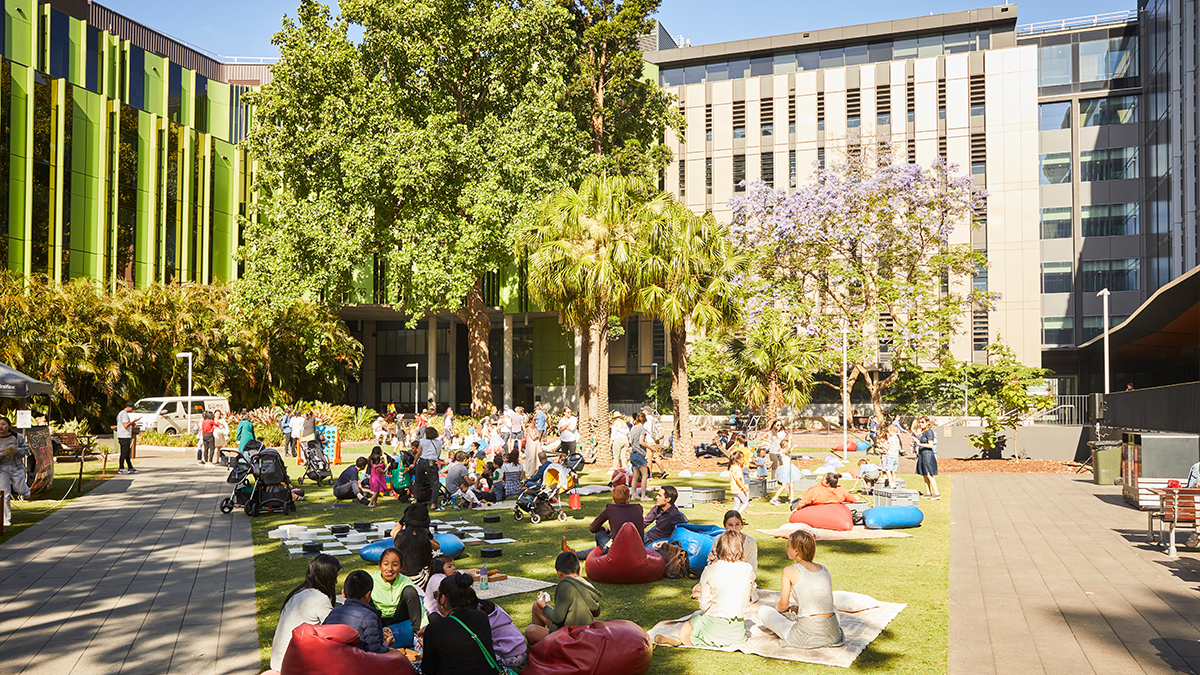 Further festivities included a treasure hunt, face-painting and crafts - and happily, based on the success of this year's event, the hope is that we'll see it return again in 2023.
Comments