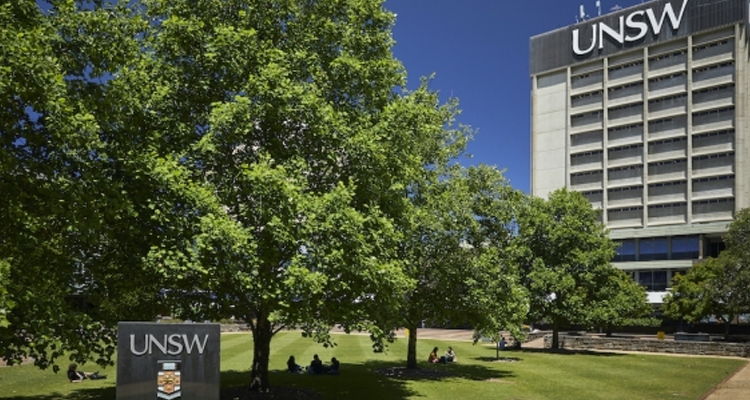 New Fellows elected in recognition of their excellence in the social sciences.
UNSW Sydney professors from UNSW Arts, Design & Architecture, Business School, Law & Justice, Medicine & Health and Science have been elected Fellows of the Academy of Social Sciences in Australia (ASSA). The ASSA recognises and champions excellence in the social sciences and provides evidence-based advice on a range of social policy issues.
The five new Fellows are Professor Alison Ritter at the Social Policy Research Centre (SPRC) at UNSW Arts, Design & Architecture, Professor Frederik Anseel at UNSW Business School, Professor Bronwen Morgan from UNSW Law & Justice, Professor Michael Farrell at the National Drug and Alcohol Research Centre (NDARC) and UNSW Medicine & Health and Scientia Professor Bernard Balleine at UNSW Science.
Professor Alison Ritter, Social Policy Research Centre, UNSW Arts, Design & Architecture
Professor Alison Ritter AO is a leading international authority on alcohol and other drug policy and the Director of the Drug Policy Modelling Program at SPRC. She is a National Health and Medical Research Council (NHMRC) Senior Research Fellow leading a multidisciplinary program of research on drug policy. The goal of the work is to advance drug policy through improving the evidence-base, translating research and studying policy processes. Her research has focused on many aspects of drug policy, including models and methods of democratic participation in drug policy, research focused on policy process (e.g. policy stasis and policy change), and drug treatment research (e.g. funding systems, unmet demand for treatment, treatment planning).
"I am honoured to be appointed a Fellow in the Academy of Social Sciences. My work to improve alcohol and other drug policies is grounded in the social sciences and this appointment provides the opportunity to advance public debate about fair policies, driven by values such as compassion and justice alongside evidence. Elevating the voices of people with living experience, where so much untapped expertise lies, is key to improving our scholarly endeavours," Professor Ritter said.
Read more: Under the influence: how COVID has affected our drinking
Professor Frederik Anseel, UNSW Business School
Professor Anseel is Senior Deputy Dean (Research & Enterprise) and Professor of Management. His research examines learning, mental health and leadership in the workplace. Through his research, international keynotes and executive education, he has contributed to leadership development initiatives in banking, healthcare, government, energy management and manufacturing. In 2018, he was invited by the American Association for the Advancement of Science (AAAS) for a global broadcast on mental health in PhD students and the importance of supportive leadership.
"I'm quite new to Australia, starting at UNSW exactly two years ago. Being elected a Fellow of the Academy is an incredible honour for a newcomer like me. It feels like I'm now officially welcomed as an Aussie academic! In all seriousness, it shows how open the Australian academic community is to the world and I believe with open borders Australia has a bright future attracting the best and the brightest of the academic world," said Professor Anseel.
Professor Bronwen Morgan, UNSW Law & Justice
Professor Morgan is nationally and internationally regarded as a leading scholar in socio-legal studies. Her strong interdisciplinary foundation is grounded on expertise in regulation and governance, working on law, social citizenship and economic development in a wide range of national and transnational settings. Her scholarship has continually broken new ground, bringing the disparate fields of rights and regulation into dialogue with each other by exploring how activist energies engage with the regulatory dimensions of systemic economic change. As an Australian Research Council (ARC) Future Fellow from 2012–16, she focused on responses to climate change at the intersection of social activism and social enterprise, and has since become a key contributor to debates on the legal and regulatory issues raised by the sharing economy, solidarity economies and commons-based approaches to economic change.
"I feel energised and greatly honoured to join the company of my social science colleagues in the Academy. There has never been a more important time, in the wake of the pandemic, for social scientists to grapple with the future, as the Academy's 50th anniversary conference will do very soon. Joining this distinguished community also gives me the opportunity to link my work on building community and advocacy networks around new economies with a powerful cross-disciplinary research base. I am excited about the potential for cultivating our collective legal, institutional and moral imagination to face the many challenges of the future," Professor Morgan said.
Professor Michael Farrell, National Drug and Alcohol Research Centre, UNSW Medicine & Health
Professor Farrell is the Director of the National Drug and Alcohol Research Centre (NDARC). His extensive research interests include treatment evaluation, national and international drug policy. He is an editor of the Cochrane Drug and Alcohol Group. Professor Farrell has a longstanding interest in tobacco, alcohol and drug dependence, and over his career has conducted a wide range of studies on aspects of community-based interventions and has been focused on the translation of research into practice. He was formerly Vice Dean at the Institute of Psychiatry, Kings College London, and a Professor of Addiction Psychiatry. He is currently President of the Australia Professional Society for Alcohol and other Drugs (APSAD). Professor Farrell has been a member of the World Health Organization (WHO) Expert Committee on Drug and Alcohol Dependence since 1995.
"I am very honoured to be appointed a Fellow and very much feel that the wide range of disciplines reflects my broad interests in social aspects of tobacco, alcohol and other drug problems," Professor Farrell said.
Scientia Professor Bernard Balleine, UNSW Science
Professor Balleine is Head of the Decision Neuroscience Laboratory in UNSW's School of Psychology. His research focuses on the neural mechanisms underlying normal and abnormal psychological functioning. He is internationally recognised as a research leader in the field of 'the neural bases of decision-making' and has been instrumental in developing this field. Professor Balleine is interested in the processes that underpin how a person thinks through strategies or plans and then integrates values or motivations to make decisions. It is the study of how cognition and emotion work together in the process of decision-making. Professor Balleine was made a Fellow of the American Psychological Association in 2004, an Australian Research Council (ARC) Laureate Fellow in 2009, a Senior Principal Research Fellow of the NHMRC in 2015 and Fellow of the Royal Society of NSW in 2020.
Read more: Newly discovered memory process influences decision-making: neuroscience study
"It is a pleasure to be elected to the Academy of Social Sciences in Australia and tremendous recognition for the work of the Decision Neuroscience Lab at UNSW. I look forward to engaging with the Fellows of the Academy and participating with them to promote understanding and awareness of the social sciences through international cooperation and collaboration," Professor Balleine said
Comments