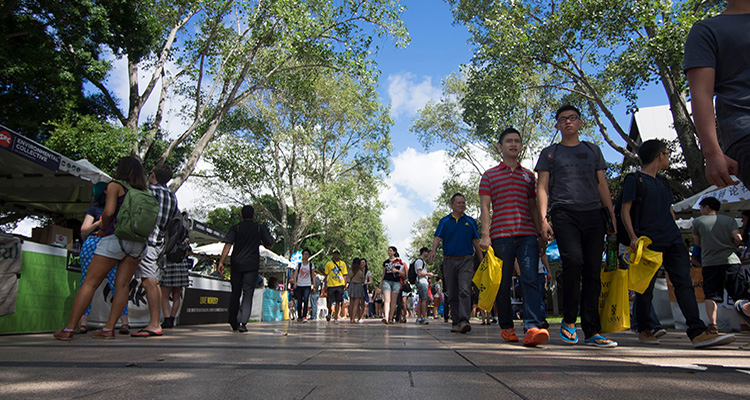 The system we use to ensure the UNSW experience is good as it can be for everyone engaging with our university is improving and expanding.
The latest updates to a key system used by UNSW to manage engagement with our main constituents were shown to more than 100 staff members at a recent showcase.
The UNSW Insight Constituent Relationship Management (CRM) system is used to maximise the value of relationships between the university and constituents including students, corporates, government departments, research organisations, industry groups and agents.
Updates on the program were provided by Professor Merlin Crossley, DVC Academic and the sponsor for the student experience, and Professor Brian Boyle, DVC Enterprise and the sponsor for the external constituent experience.
Frieda Maher, Insight CRM Program Manager, showcased some of the new CRM capabilities to manage the end-to-end constituent experience.
Staff using CRM can now track and manage each constituent's situation, from the first time we engage a prospective constituent and beyond. Each request, opportunity and relationship is tracked and resolved in one place, Frieda said.
Merlin spoke about the difficulties of new students adjusting to university life and how important the CRM is "for ensuring a student is never alone or isolated, and for making sure that whatever path they take through the university the key information required to assist them will be captured in CRM".
"I've had a lot of positive feedback about the project at a time when the university is going through a lot of change," he said.
Brian has taken the baton from Merlin to lead the CRM Program board. He congratulated the team for this "fantastic initiative" that was leading the way for Australian universities.
He noted that the Division of Enterprise was delighted to be involved in the project to help promote our engagement with industry and government partners. He also noted that the Vice-Chancellor's office was on board and keen to gain UNSW-wide visibility of relationships.
The Insight CRM project started implementing in October 2016. More than 15 teams from around UNSW including Student Central, faculties and Student Recruitment are using Insight CRM, and this is growing all the time.
There is a lot to do in 2018, with the system rolling out to the rest of the faculties and other teams managing corporate and other stakeholders. Visit http://insightcrm.unsw.edu.au/ to read about the program and see videos.
Comments