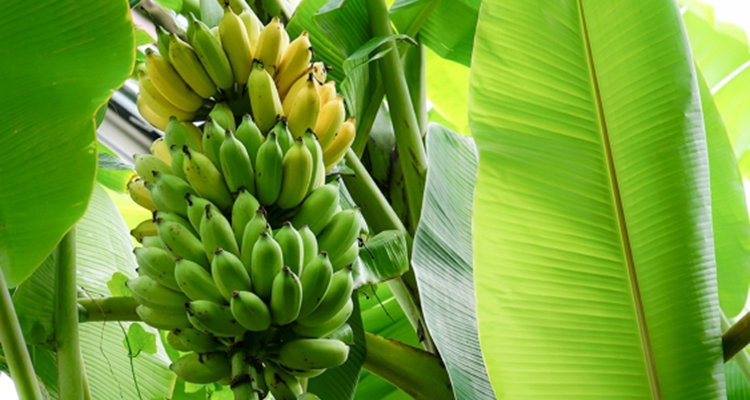 UNSW has been awarded Best Proactive Communications at the Universities Australia Marketing, Communications and Development (UAMCD) awards for the second year running.
For the second year running, UNSW's Media & Content team, from the Division of External Relations, has won a national communications prize awarded by the sector's peak body, Universities Australia.
The team's winning entry told the story of a project led by UNSW Engineering's Associate Professor Jayashree Arcot and UNSW Science's Scientia Professor Martina Stenzel – the two researchers discovered a novel way to turn banana plantation waste into packaging material that is biodegradable and recyclable.  
Lachlan Gilbert, who led the campaign and story, said the Media & Content team had two main aims for this piece. "We wanted to promote the reputation of UNSW as an innovator of sustainable practices that benefit all levels of society to our main target audiences – and we aimed to attract research, development or business leads that could potentially result in funding our technology advances. It was great to see the campaign deliver on both of these goals."
More than 60 media pieces covered the story, reaching a potential audience of around 2.8 million. A nationally syndicated write-up by the Brisbane Times was a great way to get the story onto the mainstream agenda, while A/Prof. Arcot's appearance on radio programs around the country really helped spread the news far and wide.
"But even more pleasing the number of enquiries from industry players," s," Mr Gilbert said. "Highlights include ongoing meetings between the UNSW academics and Visy Packaging, who are considering how they might upgrade their machinery to take advantage of this new sustainable packaging material. The Queensland Department of Primary Industries (QDPI) has also been in contact and are keen to connect our academics with banana growers. And the story even received overseas industry interest!"
Isabelle Dubach, Media & Content Manager, said it was great to see the team's efforts recognised at the awards – and for the second year in a row, after last year's win in the same category.
"This is a testament to the whole team's continued commitment to best practice, solution-oriented and innovative communications with tangible impact," she said.
In its press release, UA said UNSW's winning entry impressed the judges with "the team's approach of taking a quirky news story – turning banana plantation waste into sustainable packaging – into a compelling communications strategy that both promoted the university's reputation for innovation, and attracted new leads for investment and funding from industry. This campaign was a stand-out for its clear business case and the successful leveraging of national and international interest to deliver tangible value for the university".
Read the winning story's Newsroom article, and learn more about all of this year's winning campaigns on UA's website. 
Comments