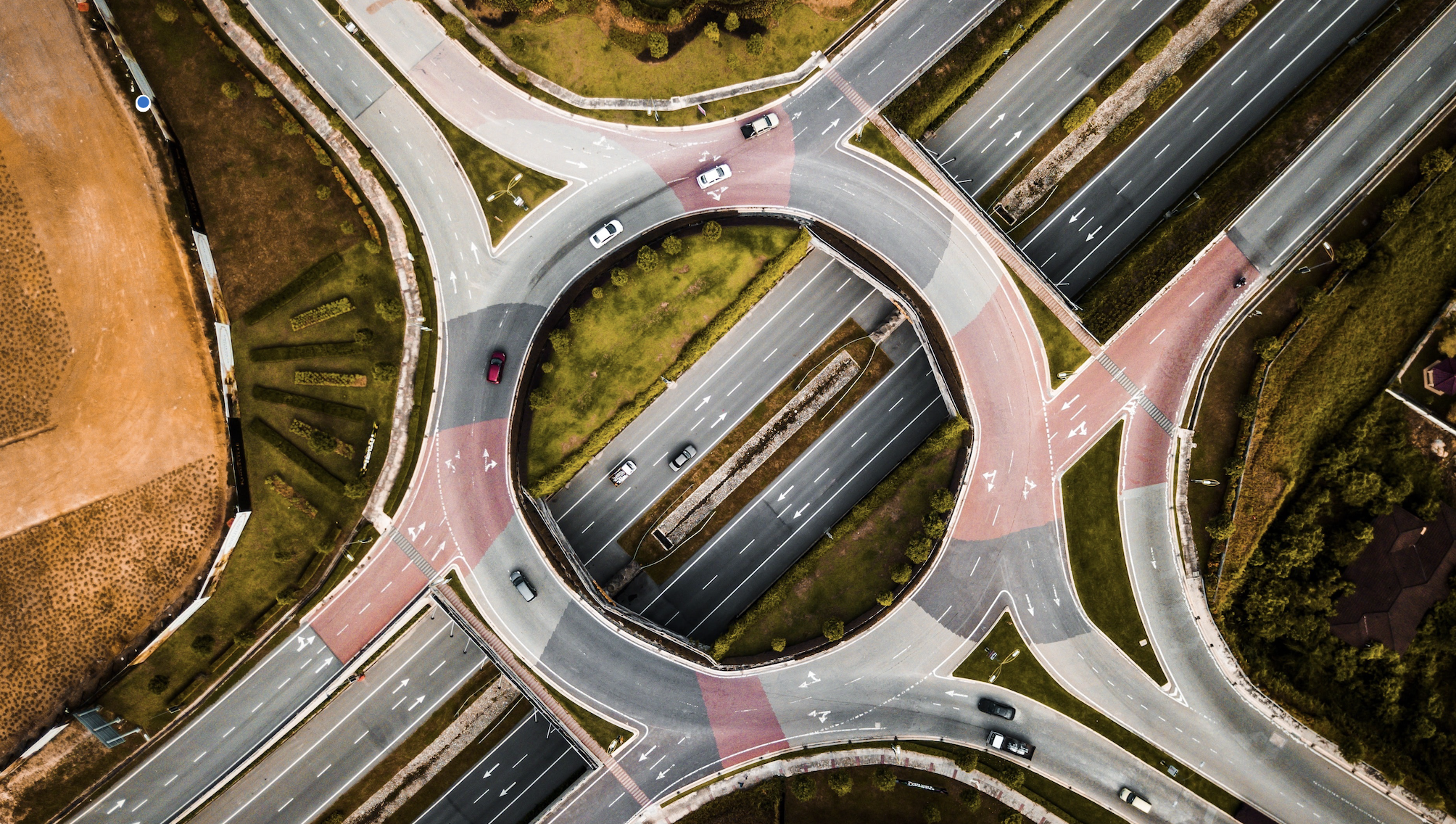 UNSW Vice‑Chancellor and President Attila Brungs is an opening keynote speaker at the Australian Circular Economy Forum alongside an exciting range of speakers.
The event, Circular Economy 2030 – Developing a roadmap for collaborative action, will be hosted at the UNSW Roundhouse on Monday 26 June. The forum is a collaboration between Circular Australia, Impact X and UNSW Sydney and is supported by the International Universities Climate Alliance, UNSW Engineering and UNSW's Institute for Global Development. 
UNSW Vice Chancellor and President Professor Attila Brungs is a keynote speaker at the event, reflecting UNSW's position as a global knowledge partner and leader in climate science, technological innovation, sustainable industrial practices, and development. UNSW recently ranked second in the world on climate action in the 2023 Times Higher Education Impact Rankings.
Enabling the provision of Australian technology, expertise and training is part of UNSW's deep commitment to responding to climate change in the Asia-Pacific region through new political and industry relationships around climate solutions that have positive industrial and societal impact.
In addition to Professor Brungs, the event features Federal Minister for the Environment and Water, Tanya Plibersek, NSW Minister for Climate Change, Energy, the Environment and Heritage, Penny Sharpe and over 50 speakers from businesses, governments, investors, and innovation agencies. An Australia-Pacific climate and circular economy evening dialogue will bring together Australia's Ambassador for Climate Change Kristen Tilley, Ministerial representatives of Samoa, Fiji, Vanuatu, and Papua New Guinea and UNSW Scientia Professor Matthew England.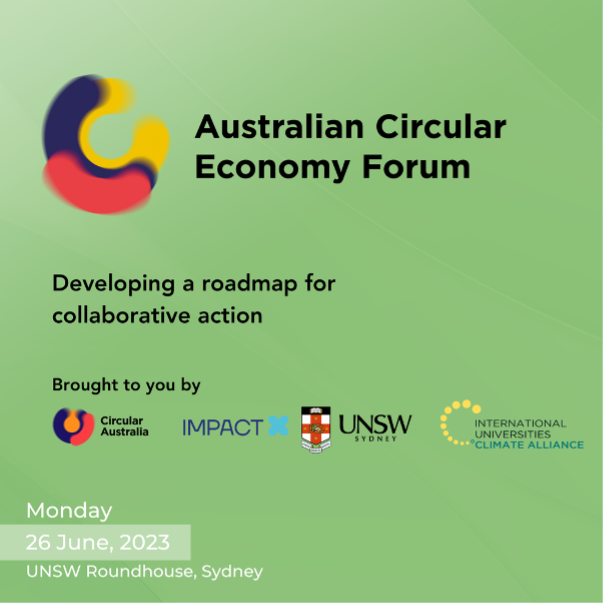 The Australian Government has set an ambitious target to achieve a national circular economy by 2030, establishing a Ministerial Advisory Group of experts to steer reforms at all levels of society. This will drive innovation, make industries more efficient, build onshore manufacturing and create new, green jobs and economic growth. All of this will require rapid transformation, huge investment and a clear pathway with targets for all stakeholders to deliver.
The Australian Circular Economy Forum will address this by bringing together leaders from government, business, investors, academia and NGOs to discuss the circular economy 2030 opportunity and produce recommendations for a national roadmap. Participants will share evidence-based progress and commitments and recommend the most urgent breakthroughs needed to deliver the 2030 goal.
Four discussion groups at the Forum will cover industry, finance, policy and precincts and infrastructure, with technological innovation as a common thread. Recommendations from these groups will be published in a report, shared with the Australian Government and presented to a wider audience for collaboration and action at the Impact X Summit Sydney '23 in November.
Free or discounted tickets
UNSW staff and students are eligible for reduced ticket prices to the 26 June event. To register with a 10% discount, enter discount code PARTNER when buying a ticket via the event registration page.
Free live-stream access to the main plenary session in the morning is available to UNSW staff and students. Please register now for a  UNSWSTREAM ticket, which will be issued to you by email 2-3 days before the event.
For more information, please visit the event page. 
You can learn more about circular economies by taking the University of Lund's free Circular Economy course on Coursera.
Comments