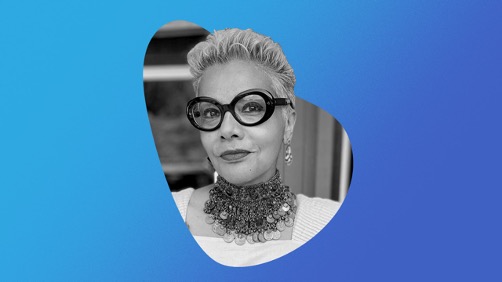 International Women's Day 2023 is a time to think about how innovation can create a more gender-equal world.
Observed annually on 8 March, International Women's Day (IWD) is a global event celebrating the social, economic, cultural and political achievements of women. It's also an important day to continue to call for gender equity. This year, UNSW Sydney is recognising IWD with events and activities aiming to empower women.
UNSW is adopting the United Nations (UN) theme for IWD this year: 'Cracking the Code: Innovation for a gender equal future'. It acknowledges the long history of IWD, which has been officially marked by the UN since 1975. Learn more about the history of the day on the UN Women Australia website.
'Cracking the Code' is about championing the skills of women in all areas of innovation, particularly in the fields of science, technology, engineering and mathematics (STEM). We are particularly fortunate at UNSW to have so many women contributing in this area who inspire us every day.
The focus on innovation in the 2023 theme is an invitation to explore barriers that prevent women from participating fully in education, the economy and society more broadly. As a hub for ideas and education, UNSW can address these challenges.
IWD 2023 at UNSW is a chance for the community to come together to celebrate the achievements of women and promote gender equality. Join us in celebrating International Women's Day 2023 at UNSW by taking part in events and activities happening across the University.
Global Feminism: Mona Eltahawy | International Women's Day Talk & Morning Tea
Wednesday 8 March, 11am-12pm | UNSW Roundhouse
Headlining UNSW's IWD offering, the Centre for Ideas presents Global Feminism: Mona Eltahawy. Fitting this year's theme to investigate how we can break down barriers for all women, Mona Eltahawy will discuss how we can advocate for women not just in the West, but globally.
Eltahawy's writing has sparked vital conversations about the ways young women are leading the charge for change, and the challenges and issues that women face around the world. She will take a no-holds-barred approach to tackling some of the most pressing issues facing women today, including sexual violence, reproductive rights and the patriarchy.
This is a unique opportunity to hear from one of the world's leading voices on women's rights and to engage in meaningful conversations about the challenges and opportunities facing women today.
The host for the event is Greens Senator for NSW, Greens Spokesperson for Anti-racism and UNSW alumna Mehreen Faruqi. Mehreen has been an unflinching voice on social, environmental and racial justice, pushing to dismantle the systems of power, privilege and patriarchy that allow these injustices to continue. 
The talk will be followed by a morning tea and light refreshments, and is a wonderful opportunity to mark IWD with your team and colleagues.
Register for Global Feminism: Mona Eltahawy.


Dress for Success Clothing Drive
3-10 March
This IWD, UNSW Business School is leading a Dress for Success Clothing Drive where you can empower women by donating high-quality professional attire.
Between 3-10 March, you can donate items at drop-off points at the UNSW Business School (E12) and the AGSM Building (G27).
Dress for Success is an organisation that empowers women to achieve economic independence by providing a network of support, professional attire, and the development tools.
Please only donate clean, high-quality items – no discount or 'fast fashion' brands. Read the guidelines on what to donate.


UNSW Canberra Celebrates International Women's Day 2023 | Keynote and Q&A
Tuesday 7 March, 7:30-9:30am | UNSW Canberra and livestream
Award-winning businesswoman, former educator, best-selling author and storyteller Heidi Dening will be the guest at UNSW Canberra's IWD celebration on Tuesday 7 March. Her keynote will cover how to positively manage your wellbeing and influence a culture of change across campus with three simple, evidence-based, strategies. Breakfast will be provided before the keynote and Q&A.
Register for UNSW Canberra IWD.
Dismantling barriers for a gender equal future | Online panel
Tuesday 7 March, 1-2:30pm
The Kirby Institute invites you to join them for IWD on Tuesday 7 March with on online panel discussion. A diverse group of women thought leaders will draw on their professional and personal experiences of dismantling barriers to health and education.
Learn more | Register for the online event


Celebrating [STEMM] Women | Online panel
Wednesday 8 March, 3-4pm
Join ABC health and science reporter Tegan Taylor when she joins three inspiring women who are making an impact in their field:
Scientia Professor Veena Sahajwalla, Director of the Centre for Sustainable Materials Research & Technology at UNSW Sydney (SMART@UNSW)
Hannah Beder (B.Eng '18), Learning Designer and Research Lead at Creatable
Professor Anushka Patel, Chief Executive Officer at The George Institute for Global Health
Tune in online as these guest speakers share their expertise and experiences, and how they have cracked the code throughout their STEMM journeys. Presented by UNSW Science.
Register for Celebrating [STEMM] Women
To learn more about events and activities happening at UNSW this IWD and UNSW initiatives relating to gender equity, visit Equity Diversity & Inclusion. 
Comments