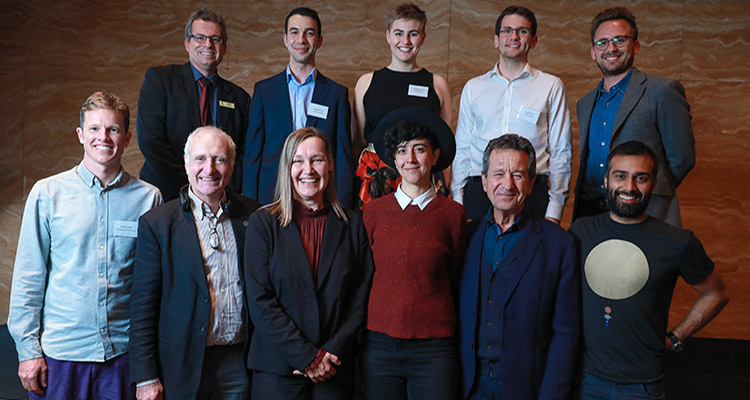 The Three Minute Thesis online final will showcase our innovative PhD candidates who have 180 seconds to explain their research and why it is important.
With just three minutes to give a compelling presentation on their thesis topic and its significance, UNSW's Three Minute Thesis (3MT) finalists have the difficult task of presenting their research in a language appropriate for a non-specialist audience.
The faculty finalists' videos have been posted online and the UNSW community can now vote for their favourite video under the People's Choice Award.
"The 3MT showcases research communication at its finest," said Professor Jonathan Morris, Dean of Graduate Research at UNSW.
"With COVID-19, the competition has been a challenge as our PhD candidates couldn't present their research live. We have been so pleased at the number and quality of video submissions from across the University. I commend their efforts – not only did they have to think about communicating their work, but they had to manage the technical challenges of video production."
Due to COVID-19, the 2020 UNSW 3MT Competition will be held online. A group of 10 to 15 finalists will be chosen by the judges for a Virtual UNSW 3MT Showcase on Tuesday 15 September at 4.30pm. 
During this event, the 2020 winner, runner-up and People's Choice awards will be announced. The 2020 UNSW 3MT winner will participate in the Asia-Pacific 3MT Competition and Universitas 21 3MT Competition.
Watch the faculty finalists and vote for the People's Choice Award. Register for the 2020 UNSW 3MT Showcase.   
UNSW congratulates our PhD candidates who have qualified for the UNSW final.
Pictured: UNSW's 2019 3MT judges Bill Manos, Robyn Williams, Dr. Niraj Lal, Tania Safi, Carl Smith, and Dr. Christine Evans with winner John Kokkinos, runner-up Georgina Carson, third prize and People's Choice Liam Cheney, ASPIRE Prize Simon Lloyd and Dean of Graduate Research Prof. Jonathan Morris
Comments