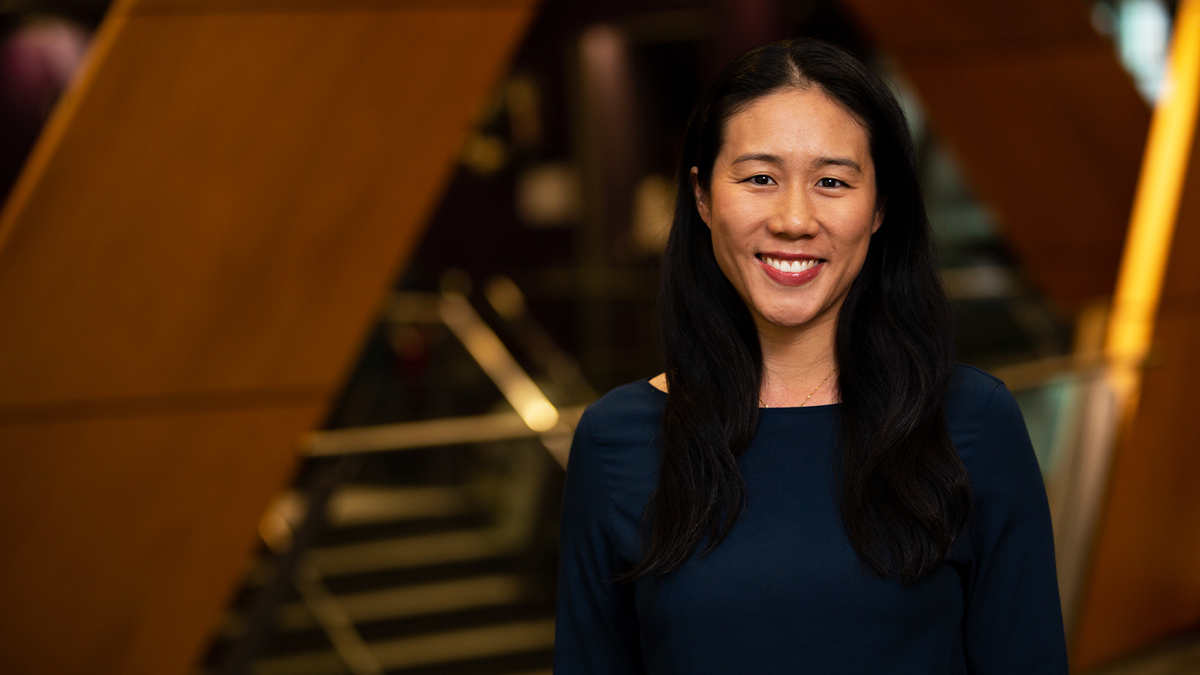 Frances Voon, Executive Manager of UNSW's Andrew & Renata Kaldor Centre for International Refugee Law, is named one of the 40 Under 40 Most Influential Asian-Australians, honouring her outstanding leadership in advancing the rights of refugees.
"How a society treats forced migrants is a barometer for its commitment to ensuring that everyone has the opportunity to flourish, regardless of their background," said Voon, the winner in the Community and Advocacy/Not-for-profit category.
"In seeking to diversify our image of leadership, this award highlights the fact that not everyone's contributions are visible and valued – and begs the question of who else's contributions we're missing out on. It's a call acknowledge that when it comes to promoting a truly inclusive society [in which everyone has the opportunity to reach their full potential,] we've still got a lot of work to do."
The awards are convened by PwC Australia, Asialink at the University of Melbourne, Johnson Partners, and the Centre for Asian-Australian Leadership at the Australian National University. Vietnamese-Australian actor, comedian and writer Diana Nguyen won the overall award. Zahra, an Australian of Palestinian-Iraqi heritage and an international advocate for gender equality and refugee rights, was named the Under 25 Rising Star.
'Like other migrants, refugees are easy placeholders for social anxieties about difference,' says Voon. 'A society that sees dignity and strength in diversity can confidently welcome those seeking safety. When we instead dehumanise refugees in our policy and public discourse, we weaken our social fabric, to everyone's detriment.'
Since joining the Kaldor Centre in 2015, Voon has provided strategic leadership to the world's first centre for refugee law. The Centre aims to transform public and policy discussion about forced migration, by injecting evidence and principle into a divisive debate. Her efforts to foster a positive alternative narrative about how we can respond to refugees are shown in the Kaldor Centre's Principles for Australian Refugee Policy and its award-winning multimedia project Temporary. Voon has led the Centre's commitments to improving diversity and inclusion over the long term, including spearheading a mentoring program for refugee scholars.
A former John Monash Scholar at the University of Oxford, Voon has also worked in Bangladesh for the World Food Programme, in Jordan for Jesuit Refugee Service, and in both South Sudan and Geneva for the UN Refugee Agency.
She applies all this experience in her work at the Kaldor Centre. 'A challenge as complex as displacement requires a combination of deep thinking, connection with the lived reality, and engagement with decision-makers.
'Bringing scholarship, policy, practice and lived experience into conversation with one another can be a powerful driver for change – and that's what the Centre does,' she says.
As for what drives her, the Canberra native and UNSW Law & Justice alumna says, 'For me, it's about social justice. If we really believe that everyone deserves to be treated with dignity and respect, we need to address the laws, policies and attitudes that prevent us from being true to those values. Change doesn't happen by accident – it happens because people believe that it is possible, and act to bring it about.'
Comments