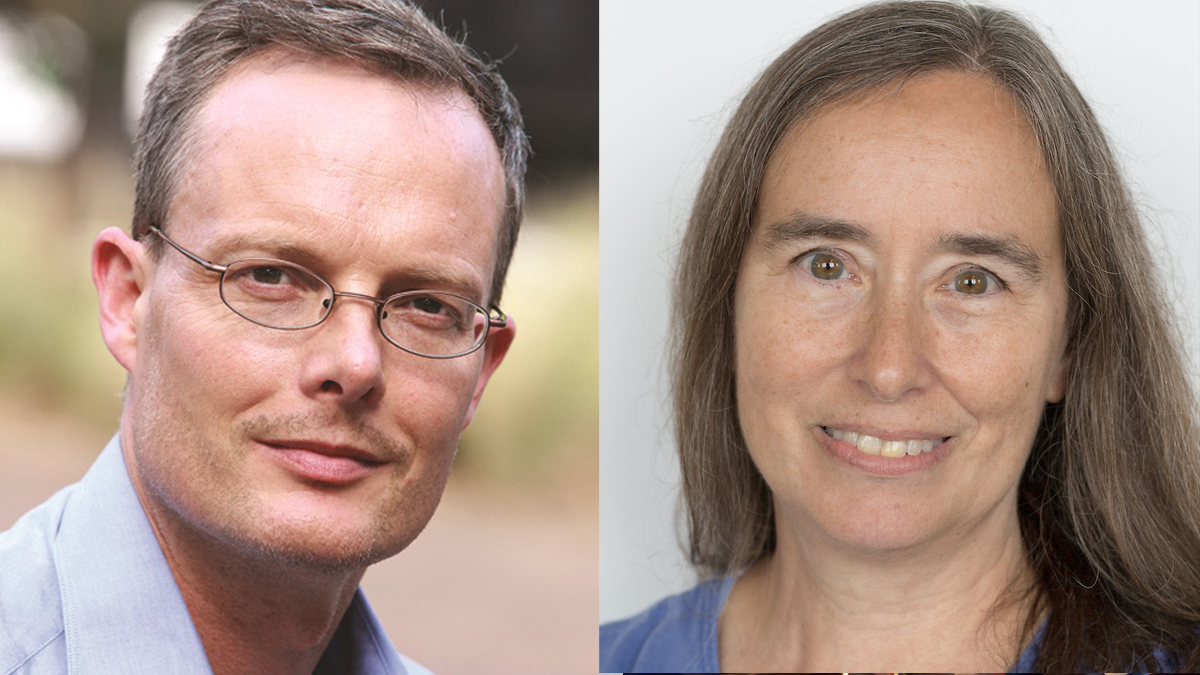 Two UNSW Sydney professors have been recognised among the nation's most distinguished scientists.
For their outstanding contribution to climate change and physics, two UNSW scientists have been honoured with election as Fellows of the Australian Academy of Science.
Professor Andrew Pitman AO and Professor Susan Coppersmith were among 22 researchers announced today as members of the Academy. The Fellows are among Australia's most distinguished scientists, elected by their peers for ground-breaking research.
Australian Academy of Science President, Professor John Shine, congratulated the new Fellows for their achievements on the international stage.
"These researchers have not only been at the forefront of Australia's scientific community, but have also been leaders in global science," Professor Shine said.
Professor Andrew Pitman is an international authority on the role of land surface processes in the climate system including their influence on regional rainfall and temperature extremes. His findings have transformed scientists' appreciation of land cover to be a dynamic and influential component of the climate system, including climate extremes.
Prof. Pitman said the Academy's recognition was both delightful and unexpected.
"I have noted the enormous contribution the Academy of Science has made to Australia over many years, and I am genuinely looking forward to contributing where I can," he said.
As a direct consequence of Prof. Pitman's work, there is now an accepted role of land cover change in regional climate projections, and a new field devoted to utilising land cover to mitigate the worst impacts of regional climate extremes.
"My research focuses on how the land is represented in climate models, which are the only tools we have for understanding future climate.
"I am particularly interested in how we can use understanding of the land surface to improve our knowledge of future climate extremes, and perhaps to mitigate some climate extremes that will affect Australia more severely in the future."
Condensed matter physicist Professor Susan Coppersmith has made outstanding contributions to several subjects in condensed matter, focusing on the fundamental nature of systems that are far from thermal equilibrium.
She has developed theories unifying phenomena that are observed in areas as diverse as population biology, biomineralisation, granular materials, and superfluidity. Working closely with experimentalists, she has also made important contributions to the development of quantum dot qubits in silicon/silicon-germanium heterostructures.
"It is a tremendous honour to be elected as a fellow of the Australian Academy of Science. This recognition of my work by my peers is extremely meaningful and satisfying.  I very much look forward to contributing to the Academy's important work on advocacy and outreach for the sciences," Prof. Coppersmith said.
UNSW Dean of Science Professor Emma Johnston AO congratulated her colleagues on the prestigious achievement.  
"It is a real honour to be selected by your peers as a fellow of the Australian Academy of Sciences and I commend Professors Sue Coppersmith and Andy Pitman. Their sustained research excellence and science leadership has helped us better understand how the world works. That new knowledge can be applied to tackle grand challenges such as how to build a quantum computer and how to better predict climate extremes. We are privileged to have both Professors represent the Faculty and the University at this national level," Prof. Johnston said.
The Academy also admitted UNSW Visiting Professor of Chemistry Sir Fraser Stoddartas a Corresponding Member.
Corresponding Membership is a special category within the Fellowship, comprising eminent international scientists with strong ties to Australia who have made outstanding contributions to science.
Prof. Stoddart is a 2016 joint Nobel Laureate in Chemistry and one of the few chemists during the past 35 years to have created a new field of chemistry — Mechanostereochemistry. He pioneered the development of techniques now employed as molecular switches in the fabrication of molecular electronic devices and in the design and synthesis of artificial molecular machines.
This year's cohort of Australian Academy of Science Fellows is made up of 41 per cent women and 59 per cent men. Over the past five years, 35 per cent of the Fellows elected have been women.
Find out more about the 2021 Fellows.
Comments