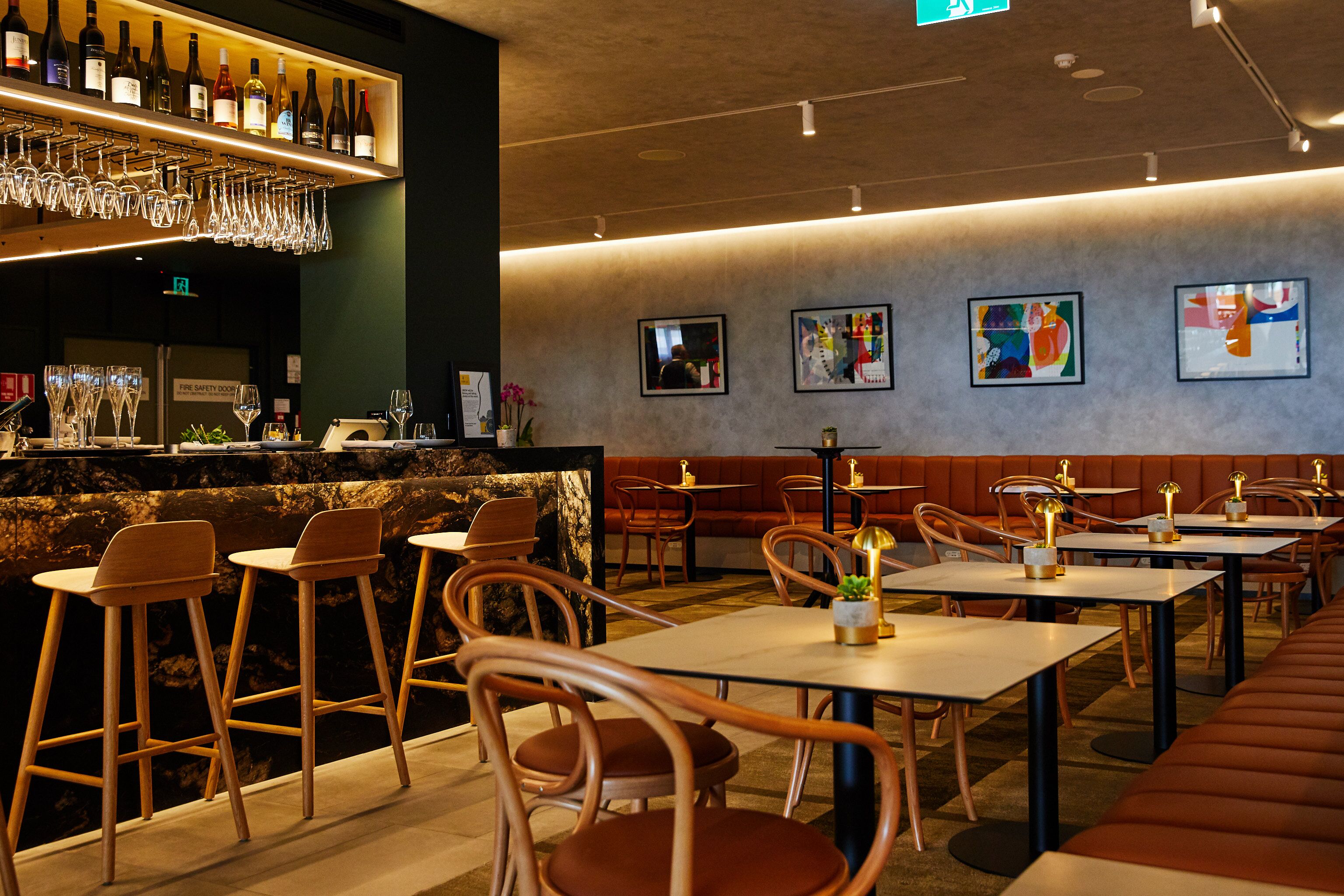 We are excited to announce The Lounge is opening its doors again to UNSW staff on Tuesday 15 June 2021.
UNSW staff and alumni will once again have a space on campus to meet, network, socialise and engage with colleagues and guests over a high-quality meal or a coffee.
The Lounge successfully operated on campus since first opening on 20 May 2019 on Level 11 of the Library building. Due to the challenges of COVID-19, the venue temporarily closed from early 2020. With the reactivation of the campus for Term 2, preparations are well underway for The Lounge reopening on 15 June.
The Lounge concept and quality remains the same. You can enjoy full table service for lunch, Monday to Friday between 12pm and 2.30pm, with weekly specials on offer. At other times you are welcome to drop in for a coffee, casual meeting or social drink. An all-day snack menu will also be available.
Staff are welcome to book the venue for all kinds of events, from small groups in the cabanas or semi-private dining area to large functions. Start thinking about booking The Lounge for your next meeting, team function or upcoming Christmas and end-of-year functions. Simply complete the event enquiry form on The Lounge website.
COVID safety
The Lounge is a COVIDsafe venue and has a COVID-19 Safety Plan in place. Visitors to the venue will be required to check-in with a QR code.
The food menus will be available to view online by scanning a QR code displayed on each table.
Reopening specials
Be one of the first to enjoy our reopening specials. Half-price drinks (house beverages only) will be available for the first two weeks 16-18 June and 23-25 June:
Wednesday to Friday 4pm-7pm.
We will also be offering a weekly lunch special for June, a 'freshly baked tart' priced at $16, and a beer or cider can be added for an additional $5.
The Lounge will be open for business to all staff members and alumni from Tuesday 15 June 2021.
For more information about The Lounge, menu offerings or to make a reservation, visit The Lounge. You can also keep up to date with special offers at The Lounge through the website's What's On section.
We look forward to welcoming you back to The Lounge.
Comments