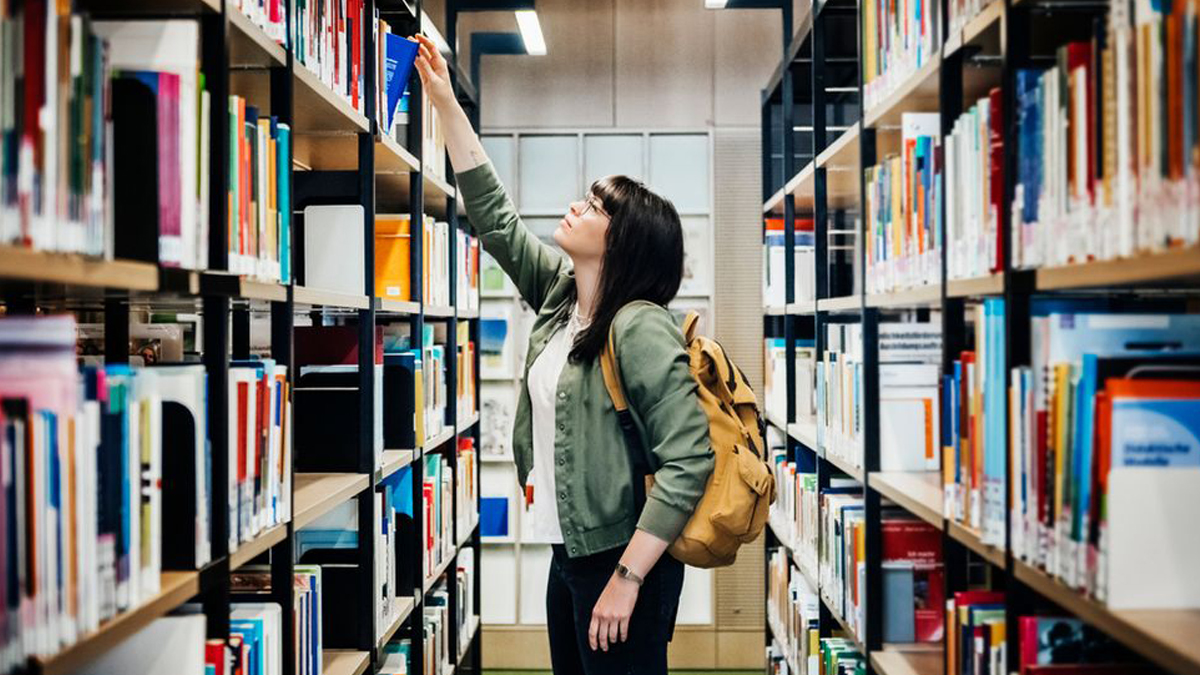 The Dean's Award for Outstanding PhD Theses recognises high quality PhD theses produced at UNSW.
To receive this award, candidates must produce a thesis that requires only minimal corrections, received outstanding and/or excellent levels of achievement for all examination criteria, and in the opinion of both examiners is in the top 10% of PhD theses they have examined. 
These graduates submitted their theses and were examined in Terms 2 and 3 of 2020, and Summer Term of 2021. The awards are listed below by Faculty.
"UNSW's PhD candidates are a vital part of our research efforts and these awards recognise the outstanding theses examined in the last year," said Professor Jonathan Morris, Pro Vice-Chancellor Research Training & Entrepreneurship and Dean of Graduate Research at UNSW Sydney. "Given the challenges faced in 2020, these graduates are commended for their wonderful achievements."
Faculty of Arts, Design & Architecture
| | |
| --- | --- |
| Joanna Burzynska | Tuning Sensory Terroir: Mapping correspondences between sound and wine in a crossmodal art practice |
| Elham Naeej | The Female Body in Contemporary Iranian Romance Novels: Repression and Resistance |
| Clare Nicholson | Speculative Obstetric Models: material remakings of historical anatomical models and contemporary epigenetic agency  |
| Qian Zhang | Key Influencing Factors of Corporate Social Responsibility Implementation in the Chinese Construction Industry |
UNSW Business School
| | |
| --- | --- |
| Emma McDaid | Algorithms at Work: Accounting Control and Labour Resistance in Platform Organisations |
Faculty of Engineering
Mohammed Ayyoob Ahamed Hamza

Securing IoT Networks using Formal Behavioral Modeling and Dynamic Flow Management

Shantanu Chakraborty

Dynamic Traffic Assignment Models for System Optimal Future Mobility Analysis

Daniel Chen

Elucidating the Mechanics Behind Light- and Elevated Temperature-Induced Degradation in Silicon Solar Cells

Junyan Chen

Multifunctional Carbon Fibre Composite Battery

Hasindu Malshan Gamaarachchi

Computer Architecture-Aware Optimisation of DNA Analysis Systems

Nicholas Gurieff

Multiphysics Flow Battery Modelling and Optimisation

Ross Cho Chun Leon

One- and Two-Qubit Operations in Multielectron Silicon MOS Quantum Dots

Mo Li

Development and Application of Absolute Sustainability Assessment Methodology Informed by Planetary Boundaries

Qi Lin

Developing Wearable Applications with Innovative Sensing Modalities for Human Activity Recognition and Key Generation

Huasheng Lin

Reliable Estimation of Horizontal Stress Magnitudes from Borehole Breakout Data

Mateusz Tomasz Madzik

Two-qubit gates with ion-implanted phosphorus donors in silicon

You Peng

Path Analysis in Massive Networks

Hassaan Saadat

Design and Optimization of Approximate Multipliers and Dividers for Integer and Floating-Point Arithmetic

Ankita Singh

Computer vision and textural analysis for characterization of X-ray images of rocks

Chenhao Sun

The Theory of Wetting based on Topology and Integral Geometry

Kai Wang

Cohesive Structure Based Network Analysis: From Motif Level to Subgraph Level

Guoqing Wang

Unbiased Representation Learning Networks for Single Rainy Image Restoration

Sihao Xu

Photo-intiated Polymerization Induced Self-Assembly: A tool for simplified polymeric nanoparticle synthesis

Tao Yang

Enzyme Mimics for Nitric Oxide Delivery

 
Faculty of Medicine & Health
Dillon Adam

The Molecular Epidemiology, Evolution and Phylogeography of Viral Pathogens of Public Health Significance

Jonathan Berengut

Bio-Nano Robo-Mofos: Design and Synthesis of DNA Origami Nanostructures and Assembly of Nanobot Superstructures

Nicolette Birbara

Virtual learning resources for anatomy education: The learner, learning and instructional design

Mohamed Hammoud

Emerging practices and the potential to change HIV epidemiological trends: Pre-exposure prophylaxis as biomedical HIV prevention among gay and bisexual men who participate in chemsex

Pankaj Jain

Assessment of Left Ventricular Contractility and Loading Conditions Under Continuous-flow Left Ventricular Assist Device Support

David Anh Tu Nguyen

The neural control of breathing in health and respiratory impairment

Tony Pang

The Role of Circulating Pancreatic Stellate Cells and Circulating Tumour Cells in Pancreatic Cancer

Alexander Underwood

Characterising broad neutralising antibody responses in natural HCV infection

 
Faculty of Science
| | |
| --- | --- |
| Cameron Allen | Advancing science to support national implementation of the Sustainable Development Goals (SDGs): evaluating progress, assessing interlinkages and modelling future transformations |
| Alyssa Gilbert | Understanding the effects of ionic liquids as solvents on reactions involving carbocation intermediates |
| Joshua Hamm | Investigation of the Physiology and Ecology of Antarctic Nanohaloarchaeota |
| Marc Teng Yen Hon | Deep Learning in Asteroseismology |
| Sidra Jilani | The Topology and Electronic Stability of Solvent-Rich Metallic Glasses |
| Cesar Menendez Muniz | First-principles study of the functionality of cobalt-based multiferroic oxides |
| Rose O'Dea | Variation in ecology and evolutionary biology: from phenotypes to meta-analyses |
| Constance Yunzhi Peng | The role of dopamine in aversive learning |
| Karin Schaffarczyk McHale | Understanding how variation of the reagents affects ionic liquid solvent effects for substitution processes |
| Thomas Scheckter | Martingale Convergence Techniques in Noncommutative Integration |
| Weichang Wu | High-frequency phased array ultrasonic transducer |
| Zheng Xu | Genomic epidemiological studies of epidemic Bordetella pertussis |
| Yangyang Zhang | An Investigation of Domain Structures and Switching Behaviours in Ferroelectric Thin Films via In-situ Transmission Electron Microscopy Techniques |
UNSW Canberra
| | |
| --- | --- |
| Ismail Mohamed Ismail Ali | A Differential Evolution Algorithm for Generic Combinatorial Optimization Problems |
| Ahmad Jobran Al-Mahasneh | Evolving Neural Networks for Modeling and Control of Dynamic Systems |
| Yanan Liu | On several feedback control strategies in quantum systems |
Comments