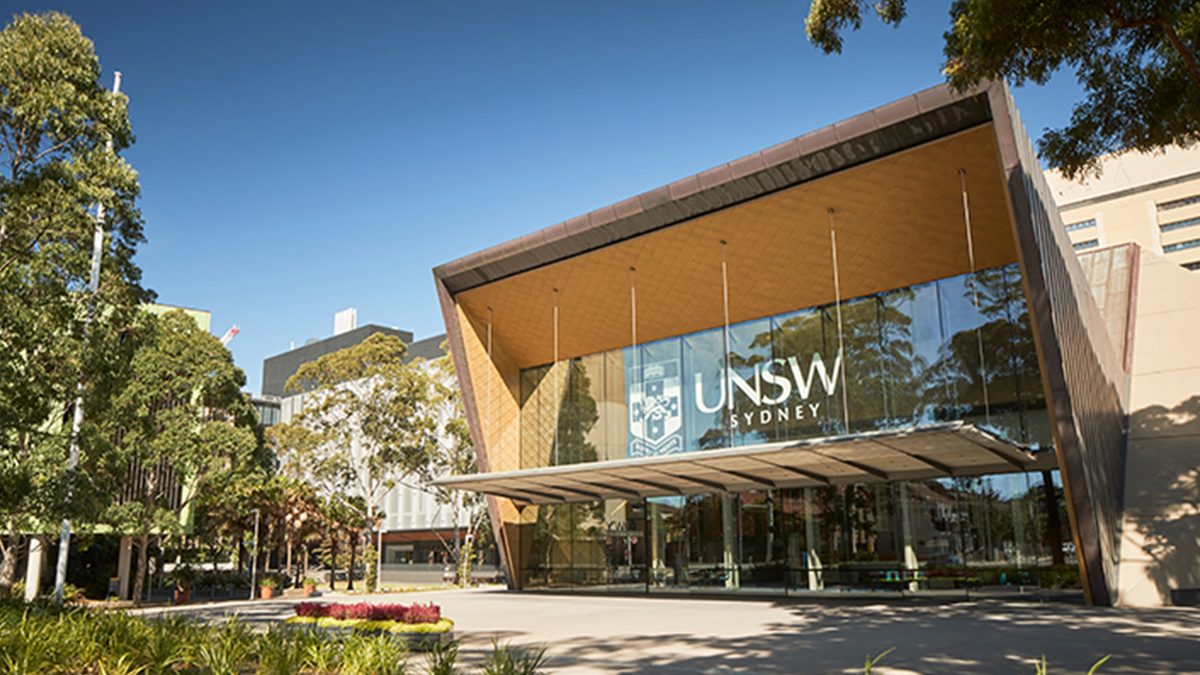 Dear colleagues
In the past fortnight, the resilience of communities across NSW, including UNSW, has been called upon once more, with severe weather events causing significant flooding and forcing thousands of people from their homes in coastal and inland areas. While we have since welcomed clear skies, there is a long recovery ahead for those who suffered loss and damage to their homes and livelihoods during the storms.
Our thoughts are with all who have been affected by these events, in the UNSW community and throughout the state. Thank you to all our students and staff who, through compassion and practical assistance, including as volunteers with the SES and other services, are providing much-needed support and relief.
UNSW has set up a special hardship fund for students and staff directly affected by flooding, and special consideration processes are available for students who studies have been disrupted. Thank you to all at UNSW who have worked to put these supports in place. Information about the support available for staff is here. Students can apply for emergency grants by making an appointment with a student advisor.
As we confront another big challenge, already fatigued from the events of 2020, please take care of each other and yourselves. Students who need wellbeing support may contact Psychology and Wellness while UNSW staff have the Employee Assistance Program, which offers services including confidential counselling to staff and their immediate family.
In heartening news, the NSW government further eased some COVID-19 restrictions yesterday – including those related to dancing, singing and visitors in homes. This, in conjunction with the national rollout of the vaccination program, is encouraging as we continue to live with the pandemic. It is important that we do exercise caution however, by continuing good hygiene and appropriate physical distancing.
Please continue to refer to our Safe Return to Campus Guidance and check the NSW government website for the latest COVID-19 updates and alerts.
UNSW Engineering continues to lead the nation
Many people from outside UNSW have contacted me to congratulate UNSW on being the highest ranked Australian institution for Engineering and Technology in the 2021 QS World University Rankings by Subject. I thought everyone realised that we had the best engineering faculty in the nation but clearly it was still news to some! Out of more than 5500 universities considered for inclusion in this year's World University Rankings, UNSW was one of only two Australian universities in the top 50 for engineering, coming in at 36th with the University of Melbourne in 50th place. We were also named fifth in the world for Mineral and Mining Engineering, and 12th for Civil and Structural Engineering.
These are excellent results, in which we can take pride. They reflect our commitment to solving problems faced by the global community and the great expertise we are privileged to host within the Engineering Faculty. Congratulations to Professor Stephen Foster, the Acting Dean of Engineering, and all who contributed to this outstanding success.
Student Experience Survey results for 2020
It was no surprise given the impact of the pandemic that results from the 2020 QILT Student Experience Survey (SES) revealed a fall in undergraduate student satisfaction at every institution nationally. The positive aspect was that our results were among the most resilient across the sector. The drop in satisfaction at UNSW of three per cent was the smallest across the Go8 and the fifth smallest nationally. Satisfaction among our international students also dropped the least in the Go8. UNSW was the only institution in the Go8 to improve in the Teaching Quality, Skills Development and Student Support indicators. The results for our postgraduate cohort were also reassuring. UNSW ranked top in the Go8 for overall postgraduate satisfaction with teaching. There is no room for complacency, and we are still on a challenging journey to improve student satisfaction, but these results indicate that progress is being made. They were made possible by the extraordinary efforts of our staff last year and they affirm the decisions we made about course availability, our calendar and our approach to online assessment. 
We must be doing something right because our graduates are highly valued by employers. In the QILT 2020 Employer Satisfaction Survey (ESS) results released recently, UNSW graduates received the second highest percentage of favourable ratings from employers across the Go8. UNSW Graduate Outcomes are strong, topping the list nationally with the highest postgraduate median salary and topping the Go8 with the highest undergraduate median salary. UNSW ranked highest in the Go8 for full time undergraduate employment (QILT 2020 Graduate Outcome Survey (GOS)).   
I am grateful to everyone who contributed to the UNSW community's resilience in the face of the disruption caused by the pandemic. We still have a number of challenges to overcome to realise our goal of offering the very best student experience. We are dedicated to improving our students' educational and experience outcomes and I look forward to the launch of our new Education and Student Experience Strategy in the coming weeks.
Scientia Association Professor Haris Aziz receives AAAI recognition
Congratulations to Scientia Associate Professor Haris Aziz, upon whom the Association for the Advancement of Artificial Intelligence has conferred Senior Member status for his contribution to Game Theory and AI. Last year The Australian's 'Research 2020' magazine named Haris as a research field leader in Game Theory and Decision Science, and he was also recently listed among the world's top 2% of scientists in a study led by Stanford University.
Haris's work has included collaborations with the Australian Defence Force and US Air Force, creating algorithms to help robots cooperate with each other. This is a fascinating, complex field, and one which is fortunate to have a scientist of Haris's calibre among its foremost experts.
Rosemary Kayess – Chair of UN Committee on the Rights of Persons with Disabilities
The election of Rosemary Kayess as Chair of the United Nations Committee on the Rights of Persons with Disabilities was wonderful news. Rosemary, who is Senior Research Fellow at UNSW Social Policy Research Centre, Senior Lecturer at UNSW Law & Justice, and Academic Lead Engagement of the UNSW Disability Innovation Institute, was elected to the committee in 2018, and as its Vice-Chair the following year. Her appointment to Chair reflects her internationally recognised expertise and strong community connections. Please join me in congratulating Rosemary on this significant achievement.
Dr Anthony Fauci to give the inaugural David Cooper Lecture
I am delighted that the inaugural David Cooper lecture will be held on Wednesday 14 April and equally delighted Dr Anthony Fauci will join Tegan Taylor, co-host of the ABC's Coronacast, as the first speaker. Dr Fauci will share his insights from decades of advising US Presidents on HIV/AIDS and his current role in helping stem the tide of the COVID-19 pandemic in America. That such an eminent figure in the world of medical science has accepted the invitation to speak is testament to the high esteem in which the late Professor David Cooper was – and is – held. My thanks to Kirby Institute Director Professor Tony Kelleher for honouring David's memory in this way.
You can register to watch the livestream or to receive the recording afterwards.
CEDAW Implementation Map analyses action on women's health and human rights
Last week's launch of the findings of the Convention on the Elimination of Discrimination Against Women (CEDAW) Implementation Map in the Asia-Pacific was timely given the prominence of gender equality issues in recent weeks. The Implementation Map, an initiative of the UNSW Australian Human Rights Institute (the Institute) and The George Institute for Global Health, analyses Asia-Pacific region governments' actions on women's health and human rights and identifies the areas in which more work is needed to carry out CEDAW obligations.
The online launch featured Natasha Stott Despoja AO, Member of the UN Committee on the Elimination of Discrimination Against Women and Chair of Our Watch. Ms Stott Despoja noted that the COVID-19 pandemic has made existing inequalities for women and girls, and discrimination of other marginalised groups, worse, and called the Implementation Map "a human rights voice that signifies the need for change."
As UNSW strives to have a positive impact in our local community and around the world, I commend the Institute, The George Institute for Global Health and lead author, Dr Janani Shanthosh, on this excellent report. You can read the report or watch the launch panel discussion online.
Making an impact with plastic-free dining
UNSW's environment and renewable energy research is arguably some of the most impactful in the world, so it is only right that we honour that legacy by applying the same rigour to the sustainability of our immediate surrounds. Coming closely after our university's switch to the 100% carbon neutral energy use, we are taking another step towards a more sustainable campus with plastic-free dining.
I thank everyone who has committed to the goal of ridding our environment of the estimated three million single-use plastic items used by retailers across the Kensington campus each year. By bringing your own food containers, cups, bottles and cutlery, and by making sure you use the right bin, you can be part of the plastic-free revolution.
ARC Linkage Grants
Researchers in our Faculties of Arts, Design & Architecture, Engineering and Science have been awarded nearly $2 million across five projects in the latest round of ARC Linkage Grants, which bring higher education and industry together to promote research partnerships that find real-world solutions to a range of issues.
The past year has demonstrated on a global scale the power of collaborative research partnerships to solve complex problems – it is exciting to think about the possibilities of these newly awarded projects.
My best wishes to Associate Professor Paul Gribben from Science; Associate Professor Patrick Spicer, and Dr Shujuan Huang and her team from Engineering; and Professor Chris Pettit and Associate Professor Nicholas Doumanis from Arts, Design & Architecture, for your research and alliances.
Review of complaint and investigation procedures
As I have emphasised in emails to students and staff on several occasions this month, UNSW does not tolerate harmful behaviours such as bullying, harassment, and sexual misconduct and assault. We are committed to preventing these behaviours and supporting anyone who has been harmed by them. One of the ways we do this is through our complaint and investigation procedures.
Because policies and procedures evolve over time, a review of how we manage the complaint and investigation process is currently underway. The review will ensure our processes align with the NSW Ombudsman's Commitments to Effective Complaint Handling.
The review is being conducted by a review panel chaired by Chris Wheeler, a former NSW Deputy Ombudsman who is external to UNSW. During the review, those who have carriage of complaints and reports will be invited to complete a survey, and there will be opportunities later in the review for others at UNSW to provide information if they would like to do so.
UNSW Founders Accelerator Programs
If you have a great idea or a piece of research that you think could translate to a, potentially global, business, I encourage you to apply to become part of the Founders 10x or Health 10x Accelerator Programs. This UNSW initiative is Australia's most comprehensive university entrepreneurship pathway and is open to students, staff and alumni.
Health 10x, is run in partnership with The George Institute for Global Health and is focused on addressing non-communicable diseases and injury, particularly in underserved populations. The 10x program is broader, supporting startups in areas as diverse as space exploration, supermarket checkout AI and music therapy for aged care homes. The Founders Program offers training, connections, mentoring and investment to successful teams.
Applications close Monday 12 April and it is free to apply. Best of luck!
Appearance at the national security risks inquiry
On Friday 19 March, Professor Nicholas Fisk, DVC Research & Enterprise; Professor George Williams, DVC Planning & Assurance and I appeared before the Inquiry into national security risks affecting the Australian higher education and research sector, which is being conducted by the federal parliament's Joint Committee on Intelligence and Security.
In our testimony to the committee, and in the written submission UNSW made to the Inquiry in December, we acknowledged the risk of foreign interference but noted that UNSW works closely with a range of government agencies to avoid, identify and address issues if and when they arise.
We emphasised that international engagement by Australian universities is critical to the national interest, as we have seen in the significant contribution of the university research sector to the worldwide COVID-19 response, and in the creation of a range of social and economic benefits to Australia over many years.
We also advised the committee that UNSW is updating a range of policies and practices in keeping with the guidelines released by the University Foreign Interference Taskforce, to which we provided input, and the French Model Code. These include the annual Disclosure of Interests process that staff were asked to complete last week, and our recent consultation on the UNSW Academic Freedom and Freedom of Speech Code of Conduct.
The Inquiry has heard from a range of Australian university representatives including Universities Australia and the Go8, and my counterparts from other institutions. The committee is to report to the Minister for Home Affairs by July this year.
In closing, if you are travelling over the Easter weekend, please take good care. If you are passing through flooded areas, follow the SES advice and do not enter floodwater for any reason, including walking, riding or driving. I wish you and your loved ones a safe, restful long weekend break.
Best wishes
Ian
Comments