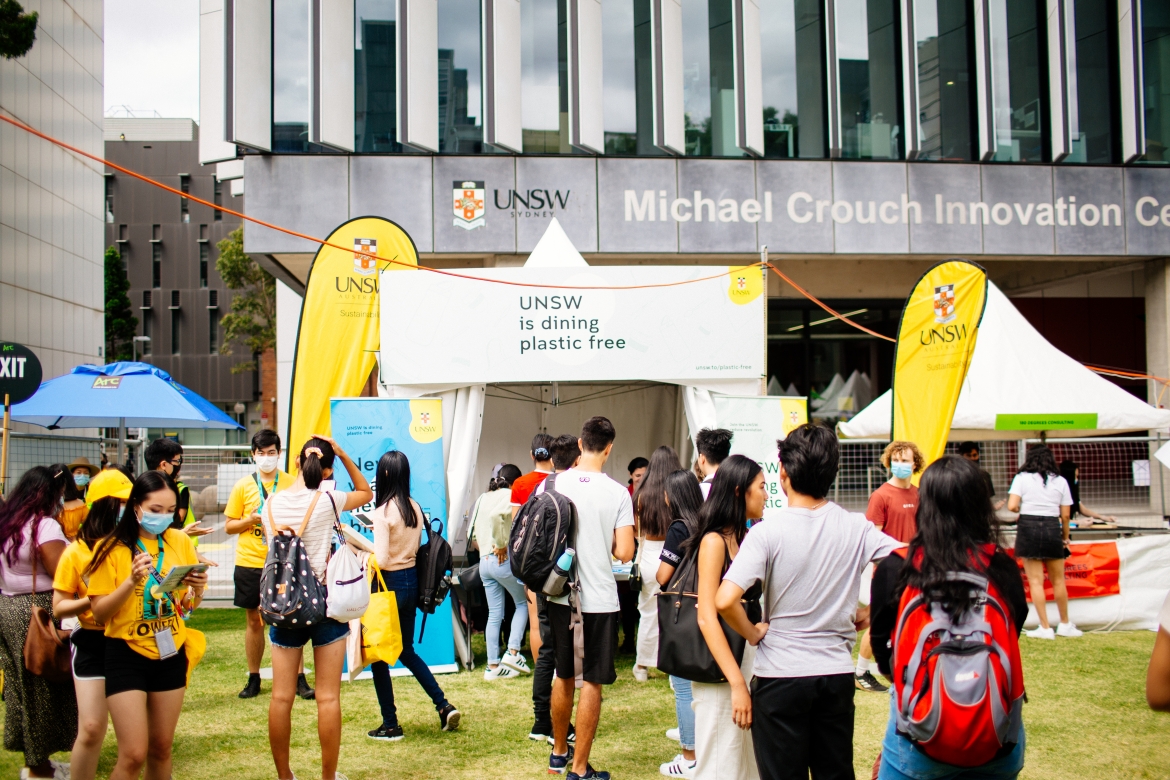 UNSW is on target to achieve our plastic free dining goal and reduce our impact on the environment.
Following our successful launch in O-Week, plastic free dining continues to gain momentum across the campus.
Thank you to all our students and staff for joining the UNSW reuse revolution and supporting our continuing commitment to be a more sustainable campus. It is encouraging to see all the BYO utensils, cups, bottles and food containers on campus.
Our O-Week social media campaign was well received with strong community engagement from students. The campaign gained an impressive 38,000 engagements and almost 500,000 impressions across Instagram, Facebook and LinkedIn.
We are well on our way to achieving our goal of all single-use campus food packaging to be fully compostable from 2021. Many retailers have already made the transition to 100% compostable packaging and others are following quickly. See which of your favourite retailers have made the transition so far: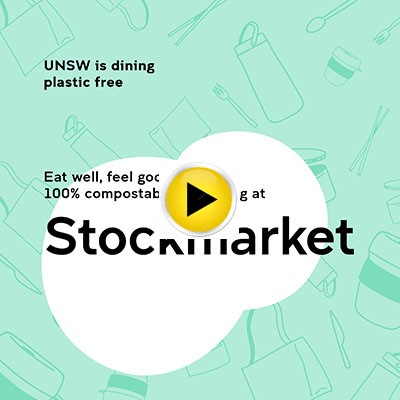 How can you help?
Eat good, feel good. Dine in on campus and bring your own containers.

Bring your own utensils, cups, bottles and food containers to campus. Check out our handy

Sustainability map

for locations of free water refill stations, dishwashing facilities, plastic free retailers and much more.

Get it in the right bin. Make sure you check the signs and put your waste in the right place.

Find out more

about our waste streams and where your waste goes from UNSW.

Join the plastic free movement! There are many other ways you can eliminate single-use plastics in daily life.
To find out more about the program, go to Plastic Free Dining on the Sustainability website.
You can also visit us at one of our information pop-up stalls around the campus and talk with our Eco Heroes. They are set up every few weeks.
Comments