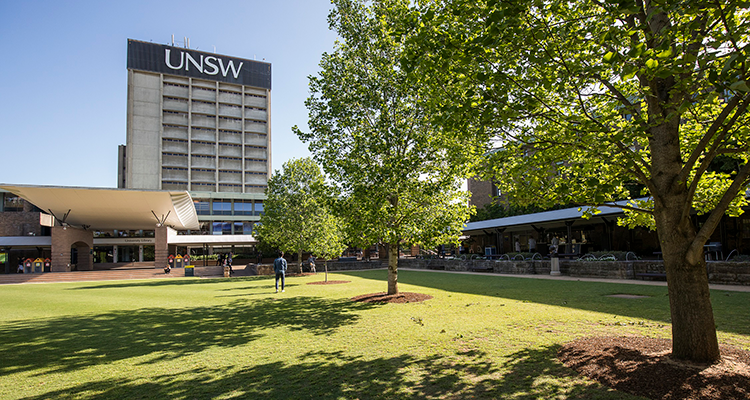 Last year, two AGSM Indigenous Leadership Scholarships were awarded to Kyle Leong and Adam Levin for outstanding leadership qualities and academic merit.
Both students commenced the MBAX (Online) program at AGSM @ UNSW Business School in 2020 and plan to use the skills gained from the MBA to give back in their professional lives in a way that directly benefits the community.
Adam and Kyle work in two different fields, education and finance respectively, and demonstrate how an MBA and the skills acquired are valuable across industries.
Kyle lives in Brisbane and has worked at CommBank (CBA) since 2015. He was recently promoted to Senior Manager RBS Indigenous Engagement, where he is responsible for implementing the Indigenous retail banking strategy to drive inclusive and accessible banking for Indigenous customers. Kyle first joined CBA through the graduate program, and now provides support to participants who are entering the program as well as participants who are graduating and looking to transition to permanent employment upon graduation.
"I really wanted to give back to my community and have a positive influence on First Nations people," said Kyle.
Receiving the scholarship has allowed Kyle to advance his career goals while balancing life at home as a father of two young children and husband.
"Receiving the scholarship was rewarding because it allowed me to pursue my goal of obtaining an MBA from one of the top-rated business schools in Australia. Previously, due to financial restraints and not wanting to place undue financial pressure on my family, I kept deferring. This scholarship allowed me to continue and I've found the online program to be very rewarding and accessible, allowing me to study at night while still spending time with my family," he said.
In Sydney, Adam works as the Head of Year 8 at Pymble Ladies' College and is specifically interested in strengthening his leadership skills to secure a senior executive role within a school context in the future.
When asked about the type of leader he would like to be, Adam said, "A leader who sets the example by aligning actions with shared values and fosters collaboration by building trust and generating small wins that we can all learn from and build upon."
"Also, building a school structure with a high performing culture for improved academic, emotional and social outcomes is important. I'm privileged to work in a field where I can directly make an impact on the lives of the next generation," he said.
Adam is already seeing benefits from the courses he has completed. "The MBA has boosted my confidence, decision making and strategic thinking skills," he said. "I'm already applying what I have learned to my current role at Pymble."
Both Adam and Kyle encourage commencing students to apply for scholarships.
"I greatly appreciate the generous financial support and the opportunity to be a role model for other students," Adam said.
To find out more about AGSM scholarships, click here.
To find out more about the AGSM Programs, click here.
Comments