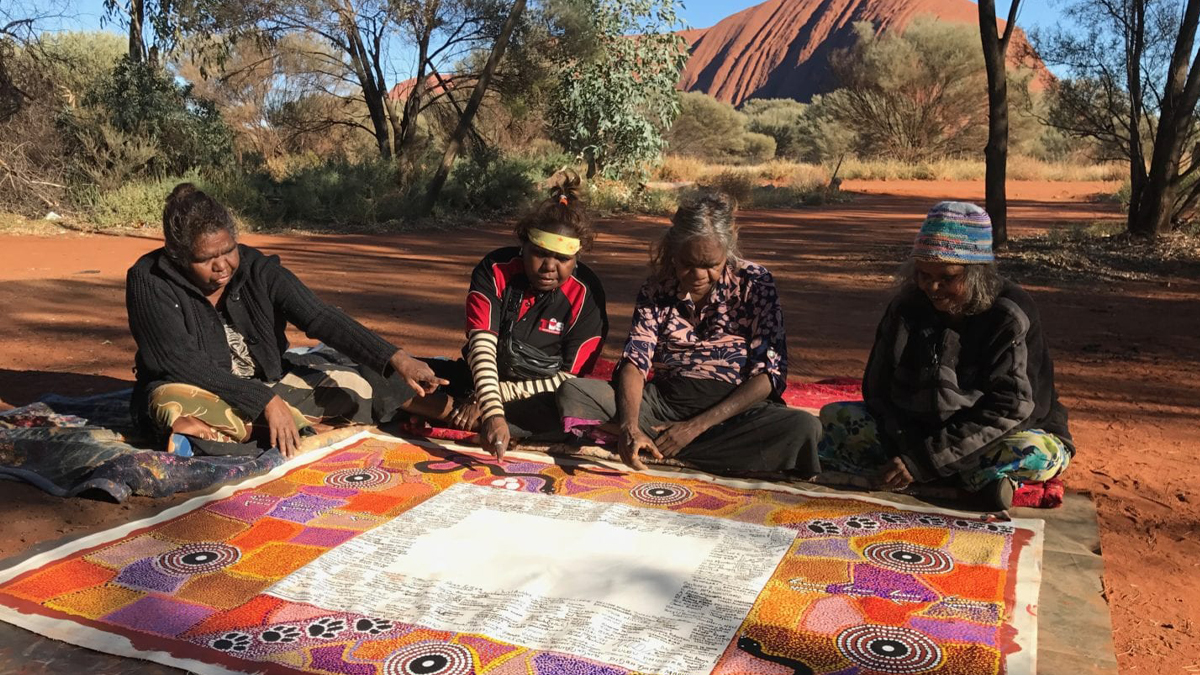 Almost four years ago, the Uluru Statement from the Heart invited all Australians to walk together towards a better future. All Australians can now take part in the federal government's consultation about the design of the First Nations Voice to Parliament.
In the last edition of Inside UNSW, Pro Vice-Chancellor Indigenous Professor Megan Davis, a Cobble Cobble woman, Professor of Law, and Balnaves Chair in Constitutional Law said:
"…after decades of work, advocacy, and community engagement, Australians now have the opportunity to take the next steps towards a new relationship with Aboriginal and Torres Strait Islander peoples."
To facilitate participation in the consultation by the UNSW community, the Uluru Dialogue will host a 'writing booth' outside Nura Gili from Monday 22 March until Wednesday 24 March.
The Uluru Dialogue is a group of First Nations and non-Indigenous community leaders and law scholars based at the UNSW Indigenous Law Centre, co-chaired by Professor Davis.  
Students and staff are encouraged to visit the booth to learn more about the First Nations Voice to Parliament, the importance of constitutional enshrinement, and to draft a submission while they are there.
The number of individual contributions will make a difference to the outcome of the consultation and all students and staff are encouraged to get involved. Volunteers will be on hand to answer questions and to provide guidance, and will ensure that all responses drafted at the booth are submitted by post.
Visiting the writing booth will be a very simple way for people to engage in this very important milestone to enact lasting change and give First Nations a Voice and it should only take about ten minutes.
Supporter Kits will be available for people to take away with them if they are passing by.
A 'We support The Uluru Statement' t-shirt will be free for anyone who makes a submission. Additional T-shirts and tote bags will also be on sale with all profits from the sale of merchandise going to support a national education campaign led by the Uluru Dialogue and the Indigenous Law Centre on a Voice to Parliament enshrined in the constitution.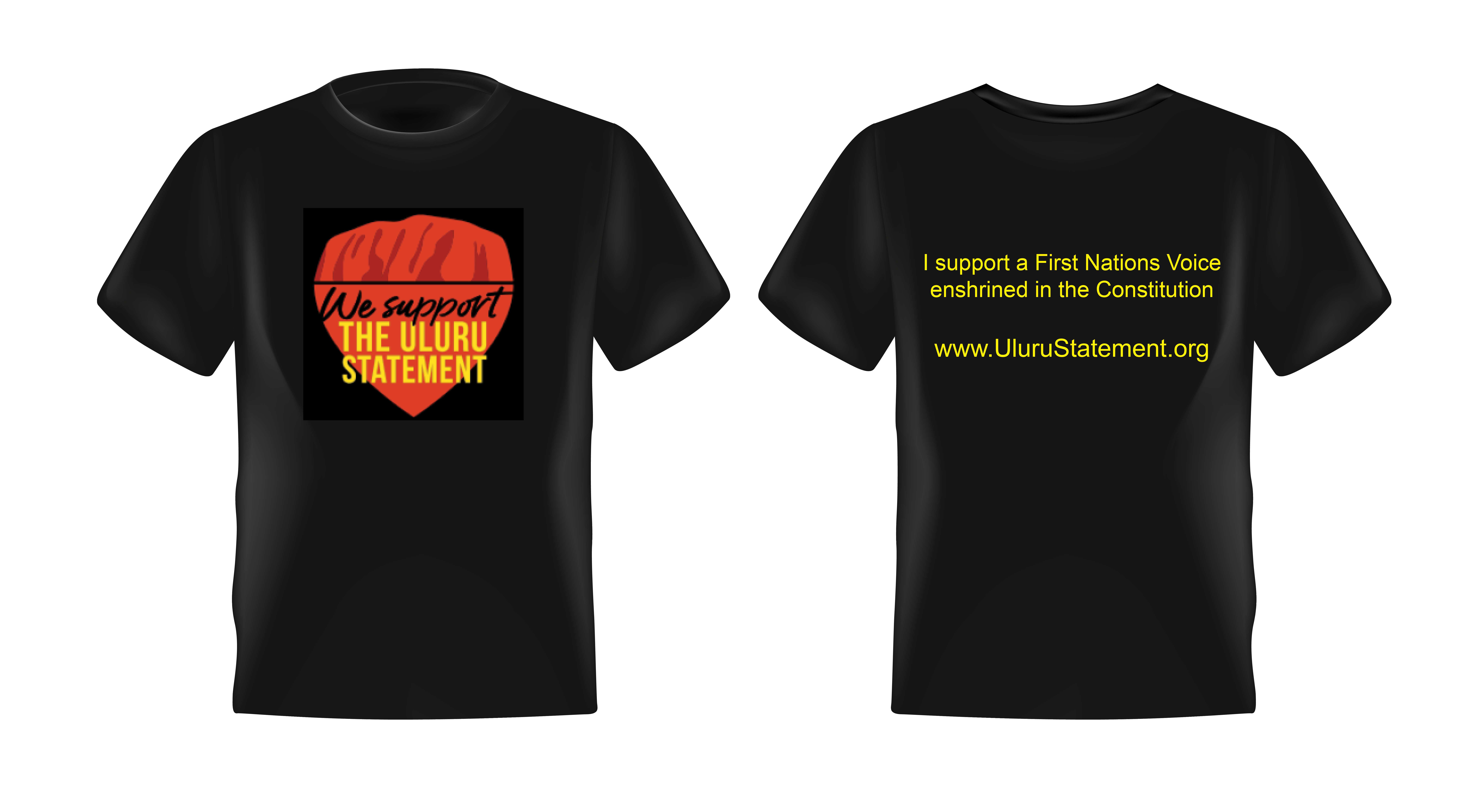 You can find out more about the Uluru Universities Week of Action here! See specific actions and steps you can take to support the Uluru Statement. Also, register for a special online event with Professor Megan Davis, Dr Dani Larkin and Eddie Synot on Tuesday 23 March.
Read more information on the Uluru Statement from the Heart or download the Uluru Statement Supporter Kit.
Comments