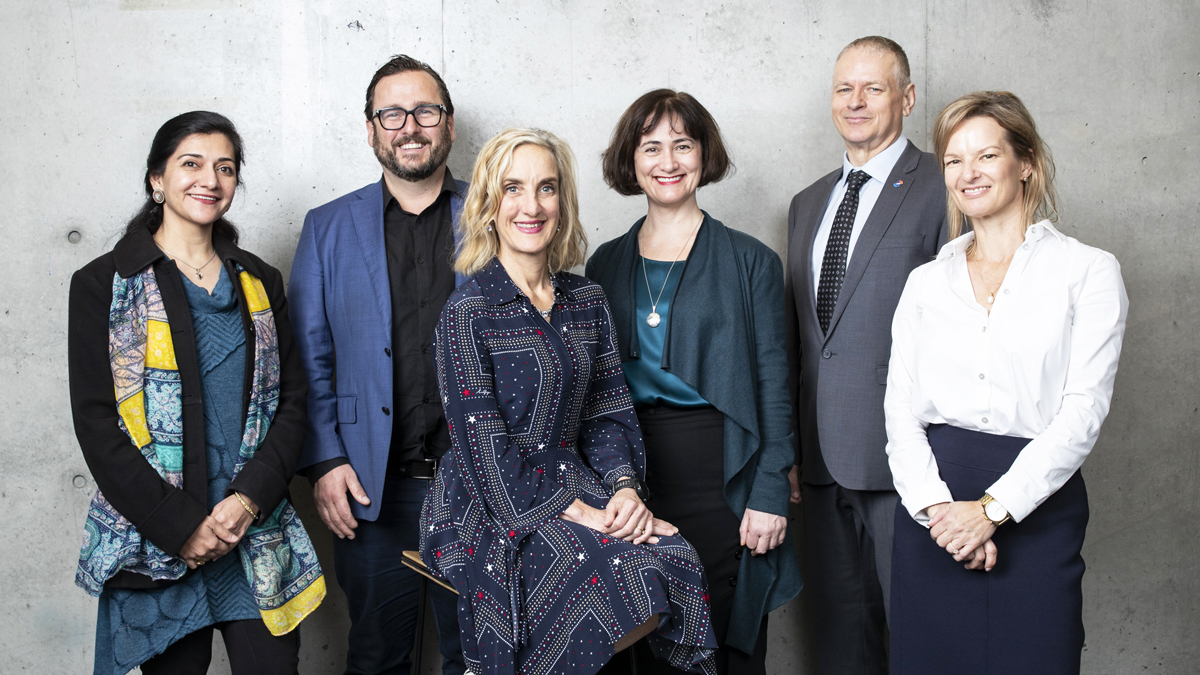 Expressions of Interest are now open for 15 Diversity Champion positions.
UNSW appoints new Diversity Champions every two years. The UNSW Diversity Champions will work closely with the Division of Equity Diversity & Inclusion (EDI) to champion key portfolio areas of inclusion and diversity at UNSW:
Cultural Diversity
Gender Equity
Disability
Parents and Families
LGBTIQ+ / Ally Network
The successful Champions will work together across their portfolios and with local Faculty and Divisional Champions to invigorate and communicate the key diversity and inclusion portfolio areas and embed equity diversity and inclusion throughout the University. They will lead a broader 'network' of staff, or staff and students in each portfolio area, to vitalise and drive awareness of and participation in a range of exciting, transformative initiatives for the UNSW community. 
Championship for each portfolio will include one developmental role for a more junior staff member seeking professional development through progressing social justice at UNSW.
This is an opportunity to contribute directly to UNSW's equity, diversity and inclusion strategy and build on the amazing work and commitment of the current Champions. The influence and impact of the UNSW Diversity Champions to date has included major contributions towards:
UNSW receiving Gold Employer Status for LGBTIQ+ inclusion
Consultations and advocacy on the impact of COVID-19
Universal design for learning (disability inclusion)
Participation in a range of EDI think tanks during 2020 which informed University decision-making
Policy, procedures and guidelines reviews and feedback (flexible work, anti-racism, gender affirmation)
Recommendations papers (gender equity, childcare, ROPE, UNSW position statement on racism)
Development and advice on EDI resources, programs and initiatives
Raising of portfolio issues with senior leadership
Sharing of information, research, articles, public and social events
New and stronger connections, friendships and professional networks.
How you can get involved
The role is a two-year leadership position commencing in April 2021. You will have opportunities to access and influence UNSW's most senior leaders, including members of the EDI Board, and make a significant contribution to University diversity and inclusion.
Read what motivated our current Diversity Champions to get involved here. 
Benefits of being a UNSW Diversity Champion
Incoming Champions will benefit by:
Developing and strengthening their leadership capacity and skills
Influencing and shaping UNSW's culture by contributing to a working and learning environment which fosters respect and promotes the benefits of equity diversity and inclusion
Connecting with like-minded colleagues
Raising their profile and expanding their networks
Sharing their professional and personal experiences of social justice.
To apply
If you are interested in applying, please note that Expressions of Interest close at midnight on Friday 26 March. EOIs are received in confidence and will be reviewed by EDI, current UNSW Diversity Champions and designated members of EDI Board.
Our current UNSW Diversity Champions finish at the end of March 2021. They may reapply and have generously offered to mentor new Champions.

Applicants will be advised of the outcome of their application as soon as possible, with a view to starting in the role in April 2021.
If you have questions, please contact Kate Wilson (Director UNSW EDI).
For more information about UNSW's EDI, visit our website.
Comments