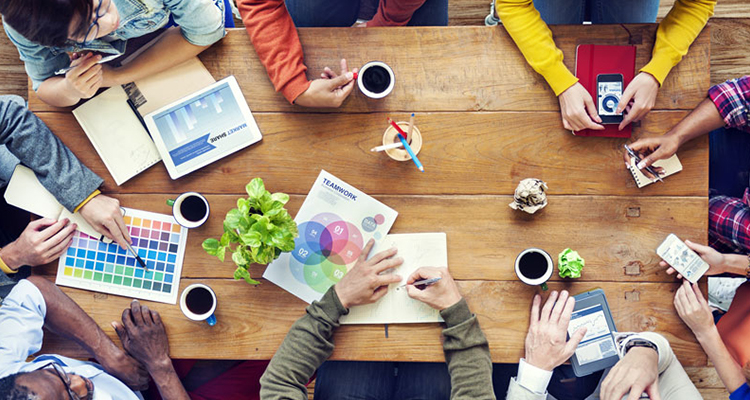 Working together to address gender equity in academia and STEMM disciplines
Since 2015, Athena SWAN has instigated change throughout the University, in both large and small ways. They've celebrated many achievements to date and are responsible for timely modifications to existing policies and procedures.
The recent Bronze Award received by the University included acknowledgement of the UNSW Athena SWAN Action Plan: 2018-2022 (Action Plan). This details the University's actions to address gender inequities, particularly in academia and STEMM disciplines.
Since July 2018, implementation of the Action Plan has been led by Associate Professor Lucy Marshall, Associate Dean (Equity and Diversity), Faculty of Engineering and Associate Professor, School of Civil and Environmental Engineering, and her Deputy Academic Lead, Melanie Schwartz.
Currently the Self Assessment Team (SAT) is reviewing the Action Plan in light of a recent budget moderation due to COVID-19 impacts on the University's budget. It is seeking to retain the most crucial elements of the Action Plan that will contribute to positive shifts in gender representation. The SAT is also identifying if new responses are required to address gendered COVID-19 impacts that were not envisaged two years ago when the Action Plan was formulated.
Past examples of initiatives introduced as a result of the University's participation in Athena SWAN include the introduction of a regular gender pay gap analysis at least every two years, formal incorporation of Relative to Opportunity Performance Evaluation (ROPE) principles into the University's Academic Promotions Policy, and unconscious bias briefing and guides for promotion and recruitment and training for senior management.
In addition, new policies and procedures have been introduced, such as Representation on UNSW Committee and Decision-Making Bodies Procedure and the Regular Team Meetings Hours Policy, and introduction of paid leave for gender transition and a staff Gender Affirmation Guide. The program also led to enhancements to the Career Advancement Fund (CAF) so that funds could be accessed earlier, during parental leave.
While it is acknowledged that COVID-19's impact to the University's financial position has caused a pause to the CAF for 2020, following concerns about the impact of this being raised by SAT members and others, an alternative source of funding, at a reduced level, has been identified from philanthropic funds available. This is a great example of how the Athena SWAN program can contribute positively to University decision making, even in difficult financial circumstances.
Athena SWAN is currently recruiting five new members to join their 30-person SAT, to help guide gender equity at the University. If you would like to find out more, click here. The due date for expressions of interest is 23 July 2020.
Comments