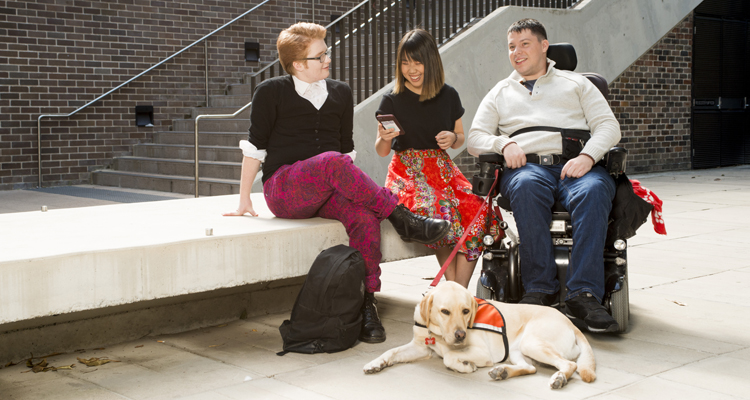 The new partnership aims to bring together experts in disability policy and research.
The National Disability Research Partnership (NDRP) – announced on 24 June by the Hon. Stuart Robert MP, Minister for the National Disability Insurance Scheme and Minister for Government Services, and the Hon. Anne Ruston, Minister for Families and Social Services – brings together experts to deliver a world-class disability research and policy hub.
The Commonwealth Department of Social Services recognises the enormous opportunities presented by funding research in the establishment of NDRP and longer-term investment in disability research which will build knowledge, boost service innovation and solve pressing policy problems.
UNSW is pleased to be part of this initiative, with Professor Jackie Leach Scully, UNSW Sydney and Professor Helen Dickinson, UNSW Canberra, as members of the interim working party which will help facilitate the establishment of the NDRP. The working party will promote activities of the NDRP, actively engage with key stakeholders to facilitate collaboration, and guide the initial deliverables of a research agenda, governance model and demonstration projects.
"This initiative heralds an important new phase in world-class translational research by and with people with disability in Australia. UNSW is delighted that Prof Scully, Director of the Disability Innovation Institute UNSW and an internationally recognised bioethicist specialising in disability, is working with partners across the nation to help bring the NDRP to life," said Professor Eileen Baldry, Deputy Vice Chancellor Equity, Diversity and Inclusion at UNSW.
The NDRP aims to facilitate a collaborative, translational research program through partnerships between academics, people with disability, their families and carers, peak advocacy and consumer groups, governments and service providers to conduct cutting-edge policy-relevant research that enables people with disability to participate fully in society.
Next steps for the NDRP are to circulate an expression of interest for two experienced people with disability to join the working party, begin consulting on the governance structure for a fully-funded NDRP in two years' time, release a research agenda tender and begin a communication strategy to engage with the disability community. All deliverables including the governance structure and research agenda will be shaped in partnership with the disability community.
If you are interested in being involved, we would love to hear from you. Please visit https://www.ndrp.org.au/
Comments