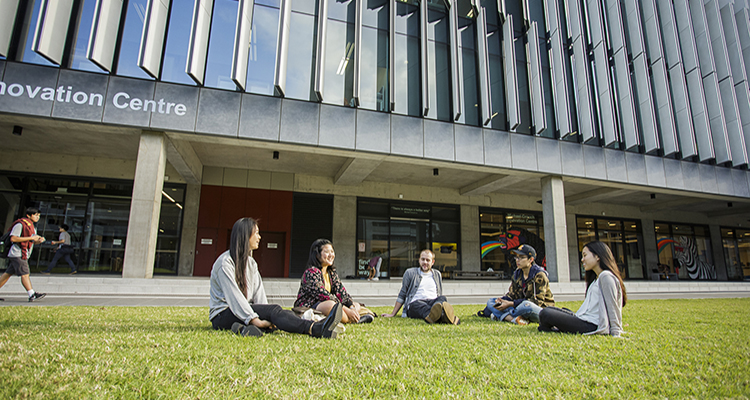 The Student Information & Communications team shares essential UNSW information to our students to keep them on track throughout their studies.
Working closely with the Nucleus: Student Hub, Faculty Student Service Business Partners, External Relations and Arc, the Student Information & Communications Team (SICT) curates student-facing content and finds the best approach to communicate the broad mix of student messages across UNSW.
"Our main aim is to reduce the noise on campus by delivering personalised, targeted communications to commencing and continuing students, meaning less ad hoc and bulk email sends," said Daniel Crosariol, Manager, Student Information & Communications.
"The weekly all-student newsletter delivers personalised news to students. For example, certain cohorts of students may see their undergraduate Business-specific features and opportunities, and others may see their events or updates as an international postgraduate student, or perhaps exchange opportunities that are relevant to only them as they've completed a certain number of units of credit," he said.
Since forming in 2019, SICT has worked on consolidating the myriad student channels and focusing messages through the right media to keep students informed.
The team's channels include:
"Another working goal for our team is to produce richer content – written, listenable or watchable guidance for students – while increasing the visibility of student communications across campus by working with student engagement stakeholders to better schedule messages," Daniel said.
"We host regular student feedback sessions and use this data when making decisions on how, when and why we communicate to students. Our team convenes a quarterly community of practice forum with other student engagement colleagues and communicators – all are welcome to attend."
Staff can join the community of practice forum here. For other communications requests, you can submit an online form.
Comments