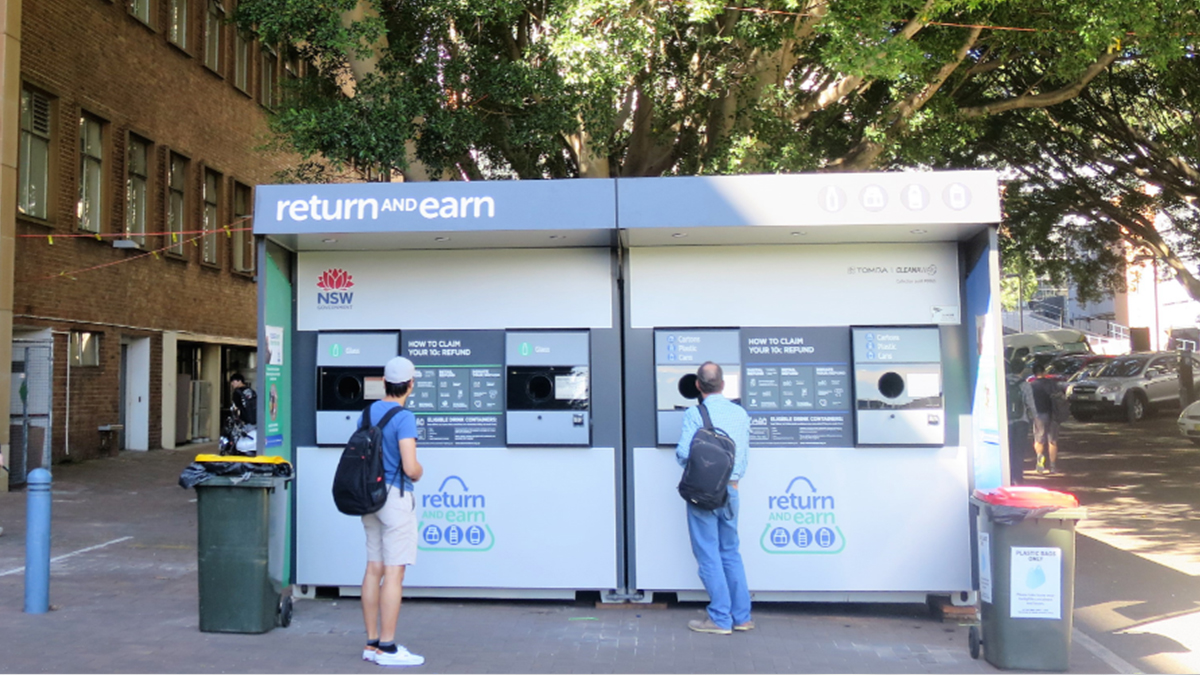 The bottle return facility will be closed and removed from the UNSW Kensington campus.
This bottle return facility has been used by both the UNSW community and the general public. The last day it will be available to return containers is 31 July 2022.
Unfortunately, there have been several serious security incidents occurring with the use of the machine, located near the entrance of the Old Main Building next to the Physics Lawn. UNSW's priority is the safety of all students, staff, contractors and visitors to our campuses, and for this reason the decision has been taken to remove the machine from campus.
UNSW recognises the contribution the bottle return facility makes to reducing waste on campus and diverting bottles and cans from landfill. Fortunately, UNSW has other measures in place for recycling bottles and cans.
The outdoor three bin system on campus includes a white bin for recycling bottles and cans. Single-use glass and plastic drink bottles, cans and juice poppers can be deposited into these bins. These single-use drink containers are processed at a NSW licensed facility and sent for reuse or recycling.
Estate Management has organised UNSW dedicated solutions for a reverse vending machine to enable the UNSW community to earn a refund when recycling eligible drink containers on campus. Please contact the EM General Services team (emgeneralservices@unsw.edu.au) if you are interested in establishing a local collection point.  
You can find alternative Return and Earn reverse vending machine locations by visiting the NSW Government Return and Earn website.
Comments