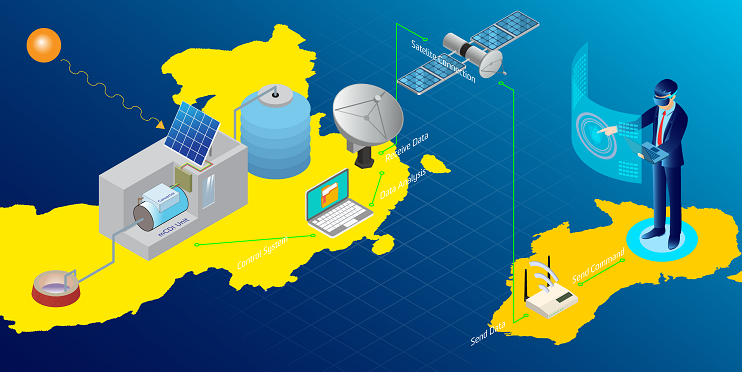 Two new memberships will give UNSW Sydney academics the opportunity to collaborate with researchers across the globe, apply for awards and attend international summits. 
UNSW is now a member of the World Association of Industrial & Technological Research Organizations (WAITRO) and The Open Innovation Hub for Sustainable Development (SAIRA). SAIRA stands for Sustainability, Access, Innovation, Research and Application.  
"We believe this membership will provide significant value to our research community, further enabling collaboration and facilitating the sharing of knowledge, best practice and expertise on a global scale," said Warwick Dawson, Director of Knowledge Exchange, Division of Enterprise. 
WAITRO is the largest global network of research and technology organisations (RTOs). It provides a wide range of services and programs to foster R&D capacities and facilitate the transfer of technologies around the globe. For members and partners, WAITRO creates incentives to collaborate and drive sustainable development. Their mission is to facilitate action-oriented science, technology and innovation partnerships among members that contribute to sustainable development. 
SAIRA was born out of WAITRO to foster international collaboration in research and development and to tackle the United Nations' Sustainable Development Goals. By bringing established researchers together with companies, start-ups, NGOs, government agencies, and impact investors, SAIRA strives to transfer technologies and implement innovative solutions on a global scale.  
Benefits of membership: 
Identify innovative technologies and partners within the largest global network of RTOs and form a project team 

Collaborate with researchers from across the globe 
Participate in HORIZON 2020 consortia managed by Europe's leading RTOs 

Send researchers to other member organisations or host WAITRO Fellows at your organisation (WAITRO Fellowship Program) 

Promote your organisation's work to a global audience and present your organisational activities and achievements in the WAITRO Newsletter. 
Benefits to UNSW staff: 
Opportunity to apply for the WAITRO Innovative Award, currently open for water-related challenges and/or project ideas. The Award is designed to accelerate technological innovations that are contributing to the Agenda 2030. 
Attend the Global Innovation Summit, which offers a broad spectrum of activities, including scientific presentations, elevator pitches, benchmarking, workshops, innovation camps and exhibition spaces 

Attend capacity development workshops and get access to a diverse network of expertise and know-how in research and development strengthening science, technology and innovation from around the globe.  
For more information, please contact the Torch team. 
Comments