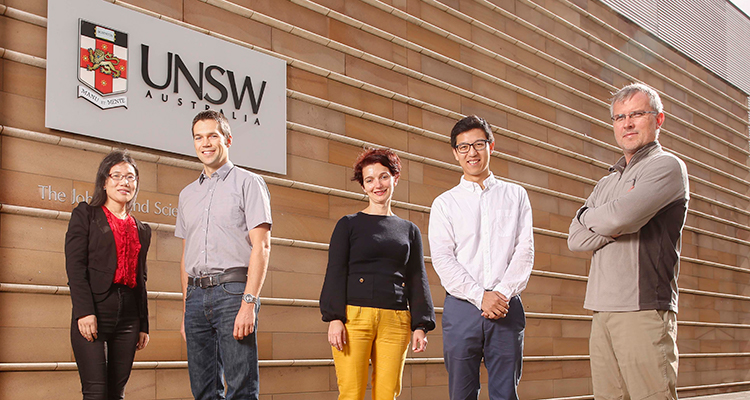 Applications are now open for the 2019 UNSW Scientia Fellowship program.  Up to 40 fellowships are available for early to midcareer researchers (Academic Levels A to D) and provide a generous opportunity for academic career development. 
"UNSW is committed to investing in outstanding researchers at all stages of their careers.  The Scientia Fellowship Program offers the opportunity for them to focus on research, develop their leadership skills and facilitate the kinds of global connections that will cultivate the academics of the future," said Professor Nicholas Fisk, Deputy Vice-Chancellor (Research). 
The program, a cornerstone of the UNSW 2025 Strategy and our strategic priority of Academic Excellence, aims to attract, retain and develop a cohort of outstanding researchers to become exceptional research leaders and mentors. The distinctive features of the Scientia Fellowship Program include a tenure track fellowship with a career pathway commitment that has incredible flexibility.  Scientia Fellows have access to a range of development opportunities relevant to their career stage across research, teaching and leadership, with a significant support and collaboration package.  
"A Scientia Fellowship offers a unique opportunity for our emerging research leaders by providing generous support and development packages, to assist in globally focused development and collaboration," explained Professor Laura Poole-Warren, Pro Vice-Chancellor (Research Training) and Dean of Graduate Research. "Fellowships are designed to create academics of the future, who will need to be connected, engaged, globally aware and thought leaders in their field." 
Open to UNSW staff and external candidates, the program is now recruiting for its third intake of Fellows, with many successful stories emerging from the previous cohorts.   The 62 Scientia Fellows of 2017 and 2018 are a diverse group representing every faculty across UNSW: 
37 women were appointed, 25 of whom are women in STEMM 

32 internal appointments 

3 Indigenous researchers 
7 Interdisciplinary researchers. 
Applications for the 2019 intake close on 9 July. 
For more information, visit the Scientia Fellowship Program and Scientia PhD Scholarship Scheme website. 
Inside UNSW spoke to three of our UNSW academics who were successful in their Fellowship application about their experiences as Fellows. Read about their stories here.   
Comments